3 Ways Blockchain Technologies Can Impact Healthcare Right Now
If you're looking for a good, basic breakdown of blockchain technologies, head over to HealthData Management for a concise summary of the core technologies involved in blockchain, and why they are making such an an impact in the Healthcare industry.
As we've discussed previously, blockchain is a ledger of records arranged in data batches called blocks that use cryptographic validation to link themselves together. Each block references and identifies the previous block by a "hashing function," forming an unbroken chain, which is where we get the name.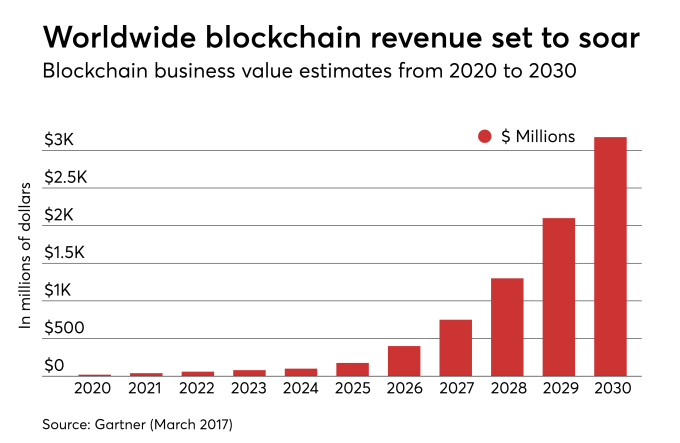 HealthData Management offers an examination of the basic core tech:
Blockchain technologies can be defined as three independent core technologies often implemented and utilized in a concerted system—distributed ledger technology (DLT), self-sovereign identity management (SSI) and cryptocurrency.
The article offers easy-to-understand expansion on each of the three core technologies that will be worth your time to read.
We've linked to articles previously that wondered whether the blockchain hype is real as it relates to the banking space.HealthData Management states that blockchain technologies are already demonstrating some promising solutions in healthcare. Each of the three core technologies discussed in the article—DLT, SSI, and cryptocurrency—is creating clear advances making it possible to more safely and efficiently share healthcare data, better identify healthcare stakeholders in a much more secure manner, and improve stakeholder engagement in the participation and management of their healthcare.
Technology advancements and platform modernization are much needed in the healthcare industry, where many believe adoption of new innovations is lacking. Join us at the 2019 Healthcare and Check Payment Technology Conference on May 20-21, 2019, at the Charlotte Marriott City Center to see how OrboGraph's latest technology is revolutionizing the healthcare payments industry.
---
This blog contains forward-looking statements. For more information, click here.