Becker "Power Panel" Makes 5 Key Observations on Managing RCM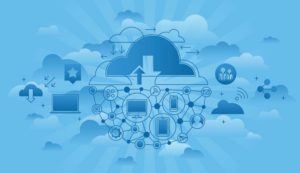 Attendees at the Becker's Hospital Review 3rd Annual Health IT + Revenue Cycle Conference in Chicago were treated to a panel of healthcare heavyweights discussing revenue cycle performance.
The distinguished group included Vice President of Revenue Cycle Management at San Diego-based Sharp HealthCare Gerilynn Sevenikar; Vice President of Product Management and Revenue Cycle Analytics at Change Healthcare Jason Williams; and Director of Revenue Cycle Management at Bellafontaine, Ohio-based Mary Rutan Hospital David Kelly. Sam Reynolds of Ernst & Young moderated the panel.
Let's jump right to their five primary observations, as reported by Becker's Health IT and CIO Review:
1. An unexpected medical bill is disturbing to patients. Hospitals can combat an unexpected bill by sharing benefits information and estimates on how much their care will cost out of pocket.

2. Artificial intelligence will automate many aspects of the billing process, leading to a leaner billing department. The staff who remain on the billing team will see their responsibilities change from collecting and submitting claims to vendor management and technology management. "I have to go on a multiyear training pathway…That's one of the biggest obstacles in the transition to AI," said Mr. Kelly.

3. The claims submission processes are continuously evolving and the dynamics of the workforce is changing. Ms. Sevenikar transformed her billing department with an eye to the next generation of billers — digital natives — who will be responsible for only the claims that need an individual touch with additional levels of intelligence. "We've got the analytics over our workflow… I want to know when my employees have the best day they've ever had," said Ms. Sevenikar.

4. Healthcare organizations are increasingly participating in value-based care and are looking at ways to deliver when their models are no longer experimental. Ms. Sevenikar's experience in California, which has a high percentage of managed care capitation, prepared her for the transition to more risk-based and value-based contracts.

5. Many hospital executive teams gather and analyze data, but only share the data among the C-suite, leaving front-line workers in the dark. Mr. Williams stated, "… you have shared the score with meaningful stakeholders and not just administrative stakeholders sitting in the CBO."
Of the five major points, four involve management tasks focusing on data analytics along with system automation tools. Many vendors on the market offer centralized hubs which have varying levels of functionality; however, the concerning part is the comment about multi-year deployment and training paths. Considering the components of the HPAC Platform along with 30-60 day onboarding times, one should appreciate how this system can solve these problems immediately.