"Lack of Urgency" Lags Healthcare Payments
A newly released research report from Business Insider Intelligence makes the case that, compared to other industries, the United State Healthcare industry has been slow to embrace new payment systems and processes.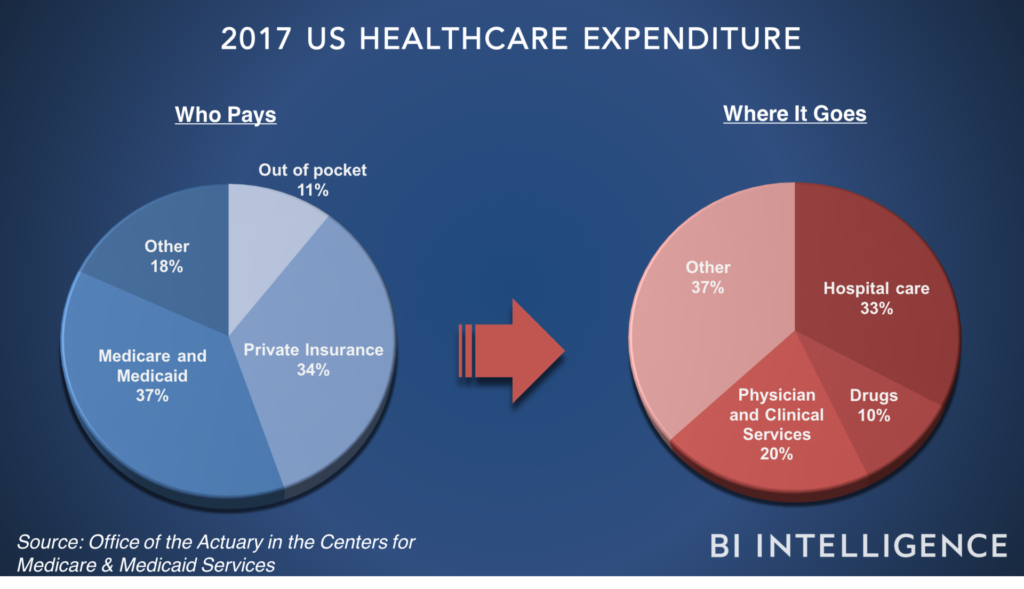 They point out, for instance, that approximately 77% of healthcare providers still use paper-based patient billing methods, according to an MGMA and Navicure survey. The lack of urgency to innovate has resulted in confusion, inefficiencies, and security issues among stakeholders. Not the way to grow your healthcare business!
However, this stagnation is enabling payments firms to capitalize on two key trends to disrupt – and capture a piece of – the $3 trillion healthcare industry:
The consumerization of healthcare. Consumers are increasingly being urged to play a more prominent role in managing and paying for their own health. In effect, they've become better informed and more critical of the quality of health services. Considering that the billing process is typically the first and last interaction a patient has with a provider, a negative experience could directly impact a healthcare firm's bottom line – only 15% of patients who reported a less than satisfactory billing experience would recommend the hospital to others, according to Becker's Hospital Review.


The digitization of healthcare. Healthcare legislation, rising costs, and a shift from fee-for-service care to value-based care are incentivizing payers and providers to seek out digital solutions that drive down costs and improve services.



We hate to say "we told you so," but the two factors cited above by Business Insider Intelligence loom large at the top of the OrboAccess Healthcare Payments advantage list. In an environment where so many in the industry are demonstrably "hanging behind," the time is ripe to enact digital healthcare payment and remittance data solutions!
---
This blog contains forward-looking statements. For more information, click here.