Health Care Around the Globe: OrboGraph Supports Nashville Health Care Council's 13th International Health Care Mission to Israel
The Nashville Health Care Council is known for its groundbreaking mission trips to locations around the world in search of healthcare innovations. In 2019, Israel was the focus.

Israel also happens to be OrboGraph's technology center of excellence, along with the corporate headquarters of its parent company, Orbotech – a KLA Company. OrboGraph is also a corporate member of the Nashville Health Care Council (NHCC). It looks like the stars had aligned.
OrboGraph Co-President Barry Cohen was proud to participate, along with a prestigious group of CEOs, healthcare providers, start-up executives, leaders, and members of private equity firms in the Nashville Health Care Council's 13th International Health Care Mission to Israel. This was an excellent opportunity for Barry to contribute to and provide support for an Israeli experience, and also to observe and learn from Israel's healthcare innovations in digital health, med-tech, and biotech sectors.
Throughout the Nashville Health Care Council's Study Mission to Israel, delegates witnessed how a culture of innovation pervades every part of the Israeli health care system – from the development of cutting-edge medical technology to efficient delivery of care by health care providers and forward- thinking Healthcare Maintenance Organizations. The scrappiness of Israel's entrepreneurs, the innovation focus of its health care systems and the desire to partner with US-based health care companies provide an immense opportunity for Nashville Health Care Council member companies.
In addition to participating in the trip, OrboGraph helped facilitate the Thursday afternoon group tour of Peres Innovation Center (Orbotech, a KLA company – the parent company of OrboGraph – is also a sponsoring company for the Center), a catalyst for the power of innovation and value, as well as building bridges among people in the region. Avikam Baltsan, CTO and Co-President of OrboGraph, was also able to make a guest appearance to meet the group.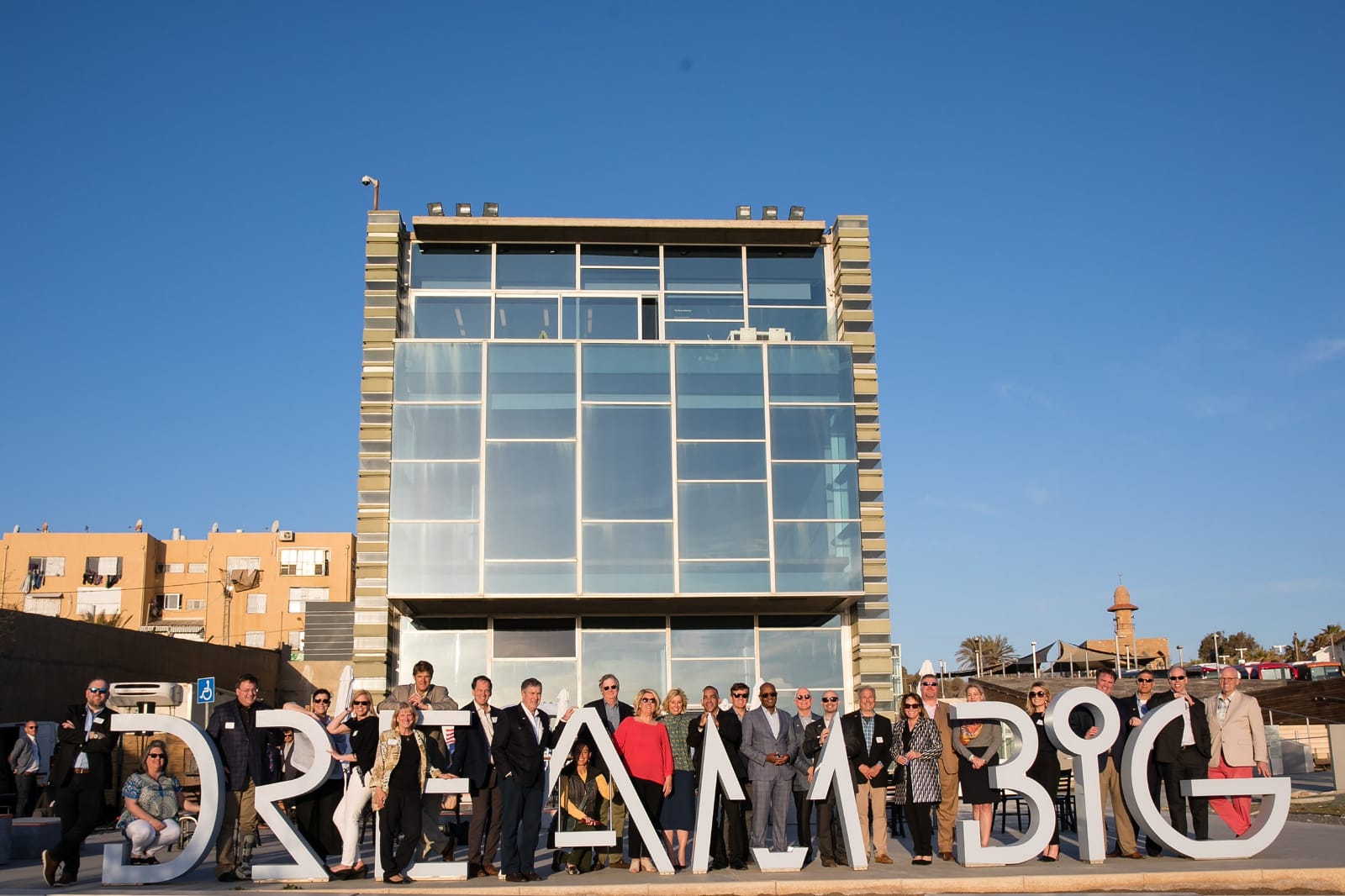 Barry is no stranger to traveling to Israel, as he frequently visits the Yavne Office. This particular visit was special. The participant interaction built a sense of camaraderie and provided the opportunity to share business and personal conversations outside of boardrooms and offices.
"Helping facilitate the trip with our extensive network in Israel was very gratifying for us. Also, as a participant of much of the mission, I learned a great deal from the Nashville HC Council as well as the attendees," Barry noted. "Senator Bill Frist, for example, was a delight to engage with and his sessions were quite thought-provoking. The delegates also participated in a fireside chat with U.S. Ambassador to Israel Abraham Friedman."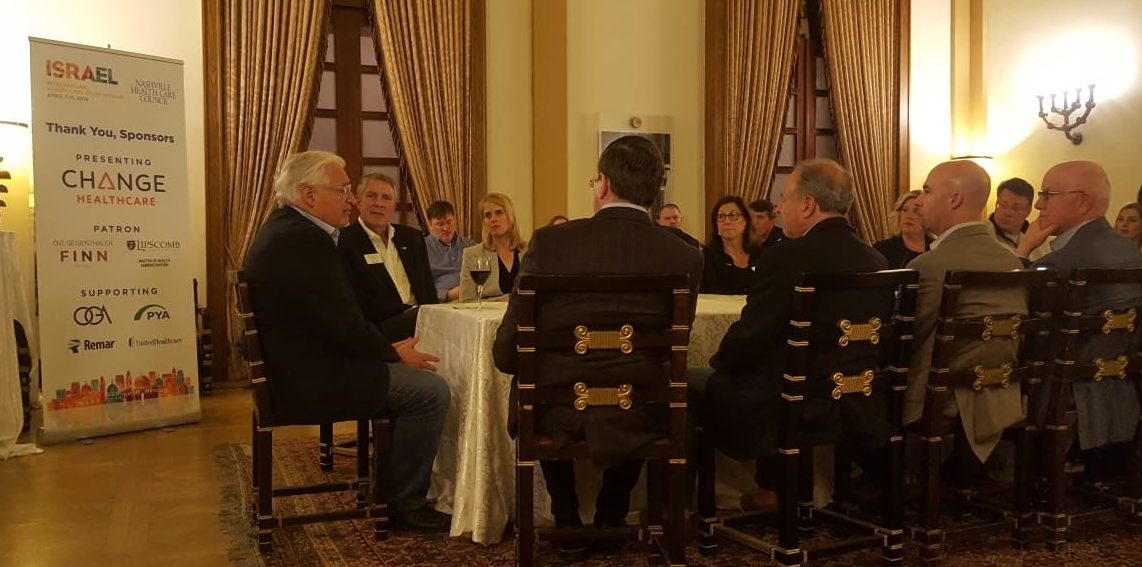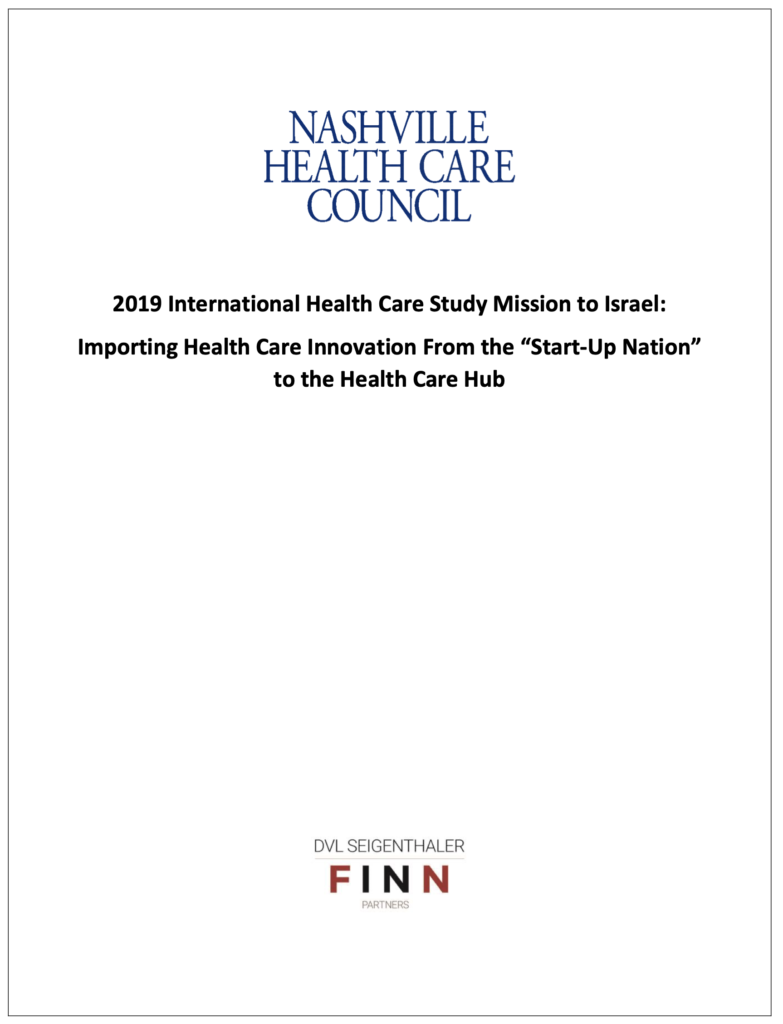 Israel, also known as the "start-up nation", is the source of many healthcare innovations and home to a very efficient healthcare system with much to teach in terms of best practices, controlling costs, and delivery of services.
We invite you to download an incredibly informative white paper detailing the Mission and what we learned there.