R1 RCM 2021 Forecast: $4B in New Patient Revenue
It is encouraging to see such optimism from a major player in the revenue cycle management industry and, from the presentation, you are able to get a sense of how and why R1 RCM will likely achieve their goal.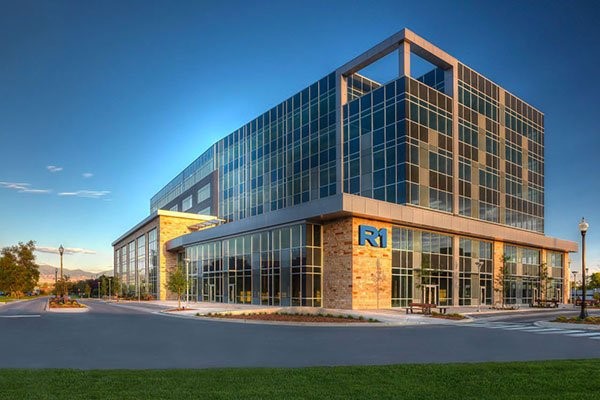 R1 RCM Technology & Innovation Center
Source: www.r1rcm.com
Technology Key for R1 RCM's Future
During the presentation, R1 RCM focused heavily on technology as being a key for success. As seen in the image below, R1 RCM will invest heavily in technology to drive its long-term operational model, noting that:
"Digitization Expected to Drive Significant Margin Expansion."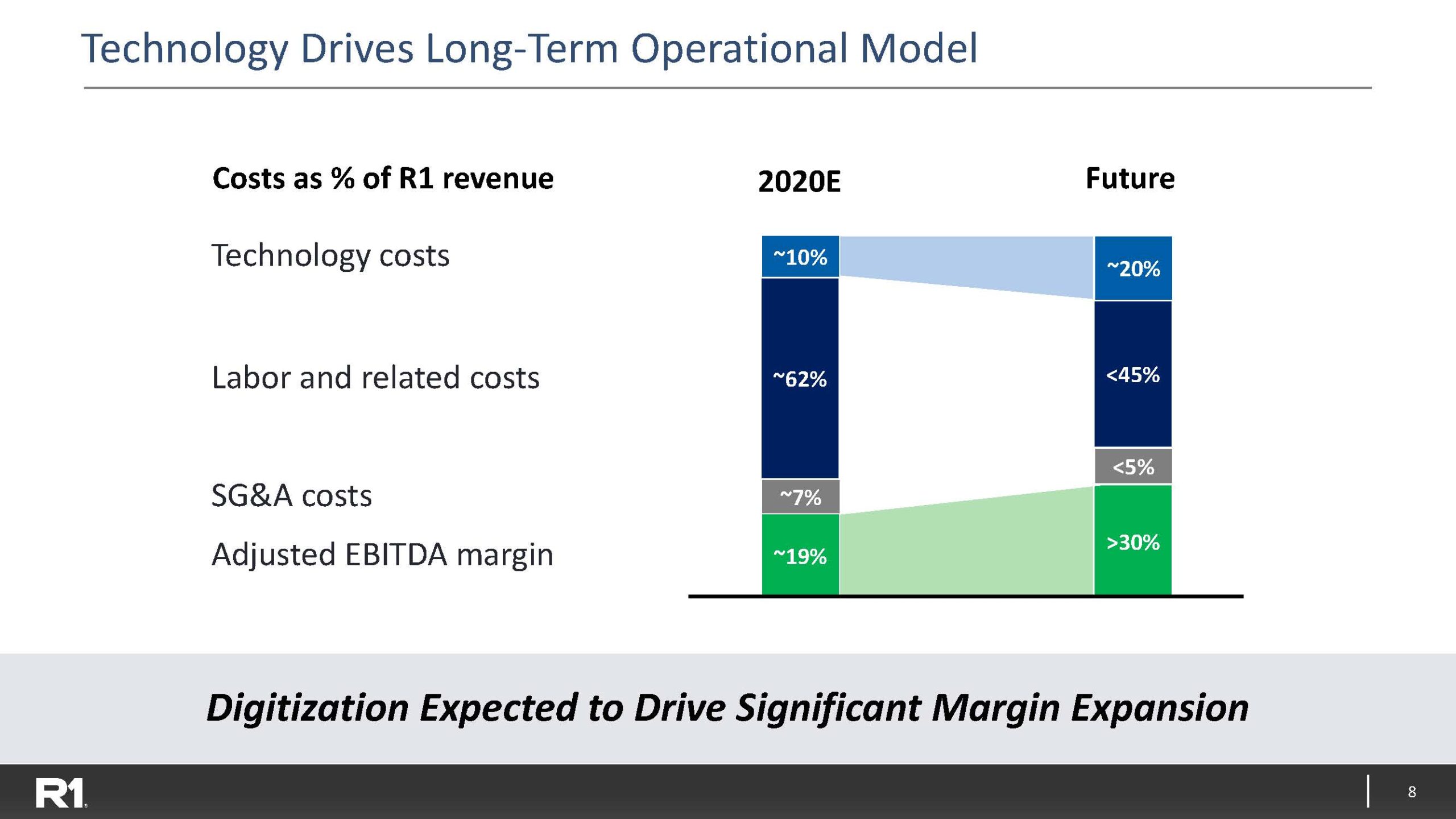 Click image above to enlarge.
This is evident as they are forecasting to double their technology cost from ~10% to ~20%, which will lead to a decrease in labor and related costs from ~62% to <45%.
R1 RCM incorporated a broad portfolio of technology tools. In particular, R1 RCM utilizes different technologies -- such as robotic process automation (RPA), natural language processing, and cognitive automation -- to decrease it's reliance on labor and increase its operational efficiency.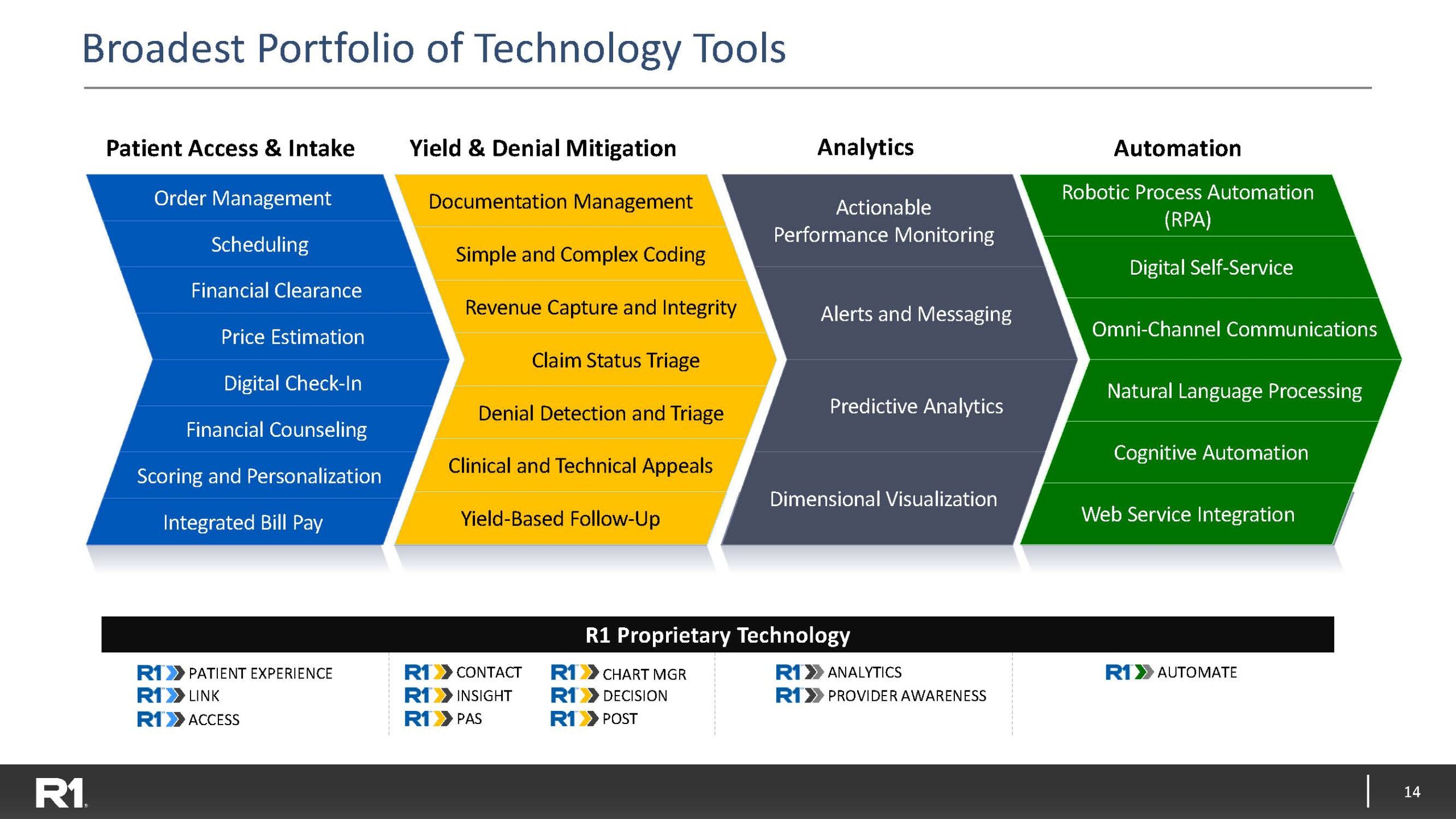 Click image above to enlarge.
While R1 RCM is leveraging a diverse set of advanced technologies today, they do not plan to be complacent with its current technologies. They understand that continually innovating and investing in new technologies will keep them on the leading edge of revenue cycle, as seen in the slides below.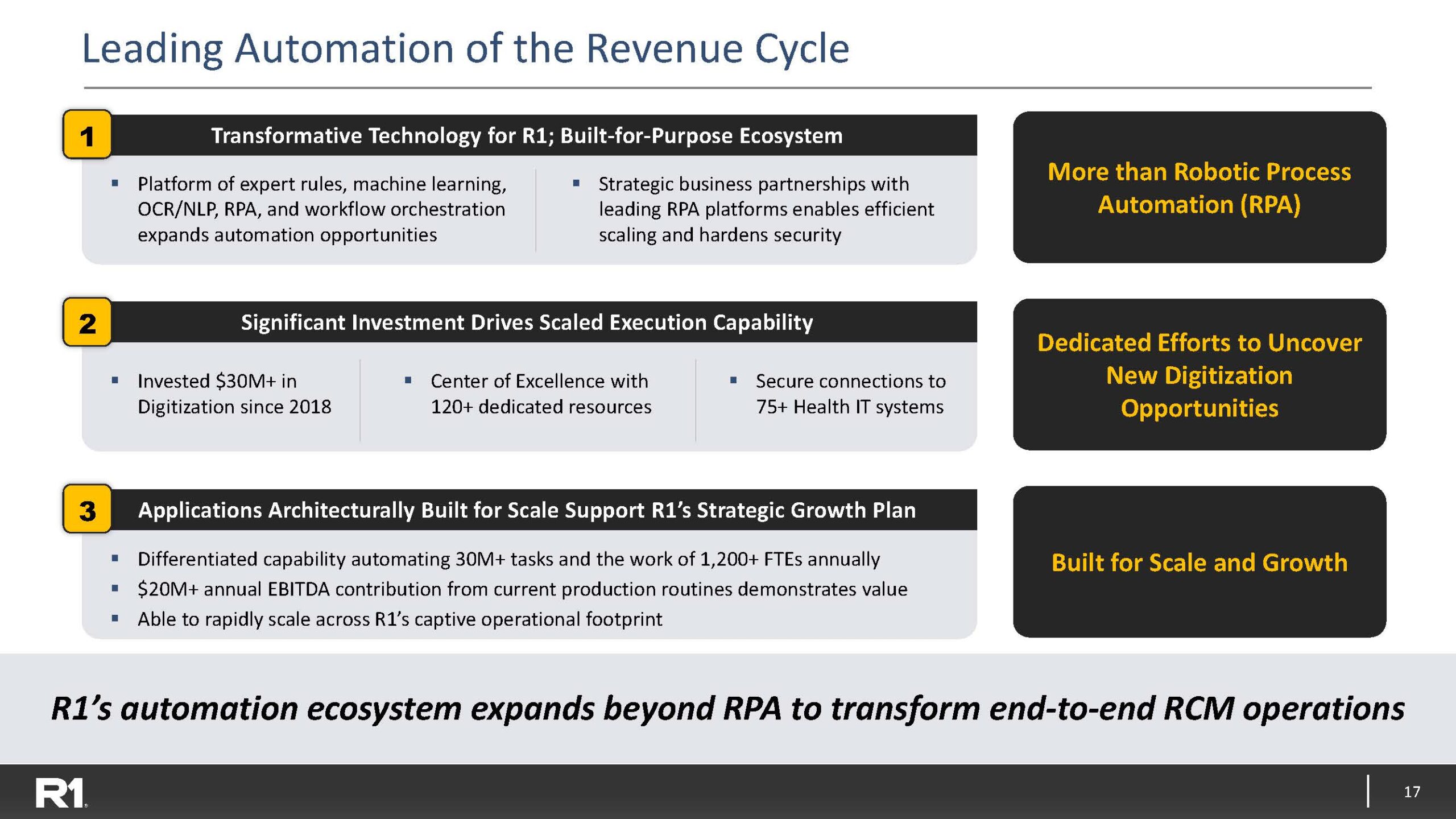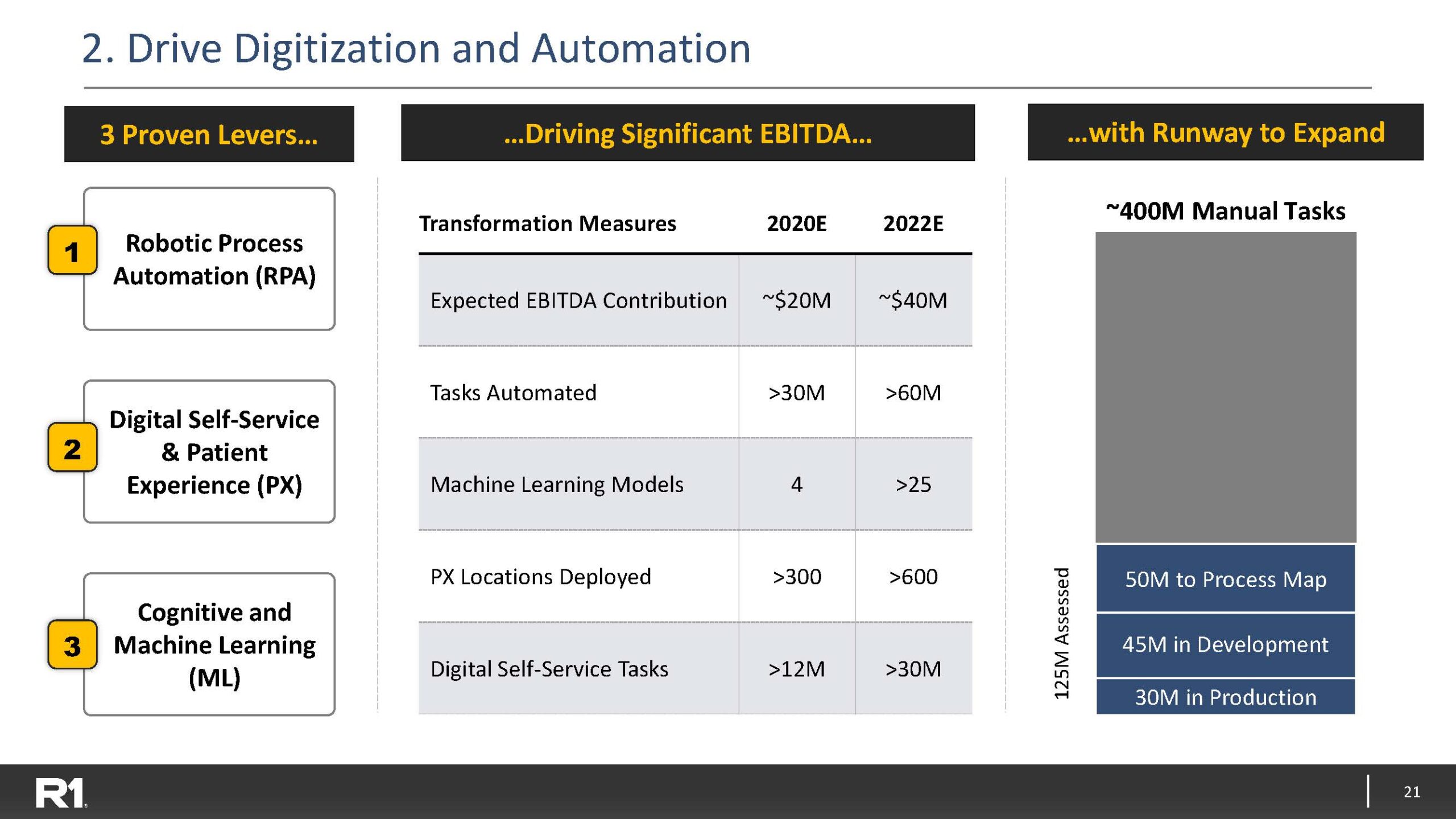 Click the images above to enlarge.
We commend R1 RCM for recognizing the importance on investing in new technologies and making this a major priority for their growth strategy. Technologies such Artificial Intelligence, Machine Learning, and Deep Learning are readily available as a means to modernize the infrastructure of many RCM companies looking to digitize and streamline processes and reduce costs as a part of an RCM blueprint for success.