Stop Blaming "Gravity" for Your Revenue Cycle Problems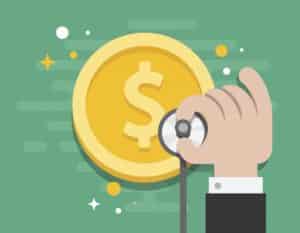 Derek Pierce of the consulting firm Healthcare Management Partners (HMP) says stop blaming market conditions for lagging revenue cycle performance. Look within, he advises.
"If you're unable to collect the cash quick enough, that could indicate that management isn't focused on what's important," the HMP Managing Director recently told RevCycleIntelligence.com.
"You can blame gravity for why you haven't been able to jump 15 feet in the air, but you're not going to change the gravity," he explained. "You need to move on. If you focus on something like the location of your hospital, you have to deal with it and go internal to improve as opposed to blaming it."
Mr. Pierce's two key metrics to monitor? Days in accounts receivable and total hospital margins.
"With accounts receivable, although it is hospital-specific with the turn in which they receive payment and there could be an explanation for why it's high, it's indicative of a possibly a bigger problem," he stated. "If you're not able to take care of the fundamentals and your days are running at 50 or 60 where the norm is 30, it could possibly indicate something bigger is going on in the organization."
He recommends that hospital leaders aim to maintain accounts receivable days in the high 30s. Most hospital chains and for-profit health systems usually use this range as a goal. Average hospital accounts receivable days in the 50 range or higher, however, indicate significant management challenges.
Mr. Pierce also made the important point that convenient access to good data will lead to hospital revenue cycle turnaround success, and we couldn't agree more. OrboAccess contains the tools health organizations need to get streams of data flying in formation, secure, and accessible to the personnel that need it. Revenue Cycle Management need not lag because of regional or economic forces – – as Mr. Pierce points out in the article, "When you can walk into a successful organization, they say, 'I have a 13-week cash flow. I'm managing my clinical staffing. I'm looking at an operational statistic to see what my average length of stay is within a hospital or a nursing home. I have all this, so when you ask for it I know where it is. It's right on top of my desk.'"
Empowering staff with useful data – – that's the pathway to success!  Check out our webinar by Coker Group if you are interested in an industry view toward technology.