The Role of a Revenue Cycle Management Specialist Has Evolved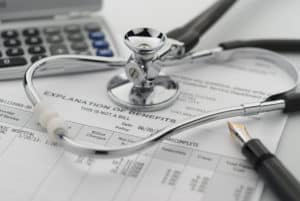 As this Hospital CFO Report post illustrates, RCM Management job openings are available all over the country. But what are the new challenges that a Revenue Cycle Management Specialist face in the evolving world of medical billing?
One emerging area of focus is a firm grasp of The Medicare National Correct Coding Initiative (NCCI; also known as CCI), which was implemented to promote national correct coding methodologies and to control improper coding leading to inappropriate payment. This is an important concept to grasp: NCCI Procedure-to-Procedure (PTP) code pair edits are automated prepayment edits that prevent improper payment when certain codes are submitted together for Part B-covered services. A job applicant without a solid understanding of NCCI is not going to get far in the interview process.
That's just one of the reasons RCM specialists are in demand. The 2018 Healthcare Payments report from Business Insider Intelligence reveals that, relative to many other sectors around the globe, the US healthcare industry has been notoriously slow to embrace new payment systems and processes:
For example, approximately 77% of healthcare providers still use paper-based patient billing methods, according to an MGMA and Navicure survey. The lack of urgency to innovate has resulted in confusion, inefficiencies, and security issues among stakeholders.
The report pinpoints the consumerization of healthcare and the digitization of healthcare as two key trends that make expert RCM absolutely vital.
A good example of why coding is important is in the area of EOBs. EOBs mainly use proprietary codes which need to be converted by an operator or system prior to posting remittance and payment data. Having an EOB conversion tool which has robust crosswalk capabilities automatically converts these codes into national standards for automated posting. These are the kinds of scenarios that today's knowledgeable RCM expert need to deal with.
SaveSave
SaveSave
SaveSave