Top 12 Takeaways from the 2018 JP Morgan Healthcare Conference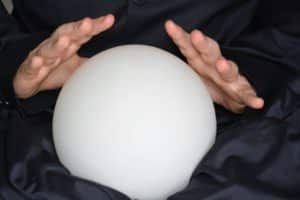 It's an invitation-only look into the crystal ball.
The 2018 JP Morgan Healthcare Conference  took place last week in San Francisco, with over 20 healthcare systems represented and offering presentations, including Advocate Health Care, Aurora Health Care, Baylor Scott & White Health, Catholic Health Initiatives, Geisinger Health System, Hospital for Special Surgery, Intermountain Healthcare, Mercy Health in Ohio, Northwell Health, Northwestern Medicine, Partners HealthCare System, WakeMed Health & Hospitals and many of the other major names in the game. In a series of 25-minute presentations from their execs, each gave their predictions for the road ahead.
Dan Michelson, Strata Decision Technology CEO, writes:
How do their strategies differ? What direction are they heading in? There is a great line from Alice in Wonderland that goes, "If you don't know where you're going, any road will take you there." You would think that line applies perfectly to the U.S healthcare system, but the good news is it actually doesn't.

While the exact destination for everyone is TBD, the direction they are heading in is actually pretty clear and consistent. It turns out that they are all using a very similar compass, which is sending them down a similar path.

So, what are the roadside stops health systems consider absolutely necessary to be part of their journey to creating a more viable and sustainable value-based business model?
We'll whet your appetite with the list, but you'll want to go to Becker's Hospital Review for the full scoop:
1. You Must Scale
2. You Must Pursue "Smart Growth" and Find New Revenue Streams
3. You Must Measure and Manage Cost and Margins
4. You Must Become a Brand
5. You Must Operate as a System, Not Just Call Yourself One
6. You Must Act Small
7. You Must Engage Your Physicians
8. You Must Leverage Analytics
9. You Must Protect Yourself
10. You Must Manage Social Determinants of Health in the Communities You Serve.
11. You Must Help Solve the Opioid Epidemic
12. You Must Deliver Value
Which would you guess OrboGraph's OrboAccess platform supports?  How about #1, #3, #9 and #12…
SaveSave
SaveSave