Trump Executive Order Demands Healthcare Pricing Transparency
We've previously noted that the healthcare market is becoming more "retail-like" as consumers desire the ability to shop around for the best possible price tag in an environment dominated by high-deductible healthcare programs.
On June 24th, President Trump signed an executive order that he says will make price comparisons easier in the healthcare marketplace, and make the pricing process itself more transparent.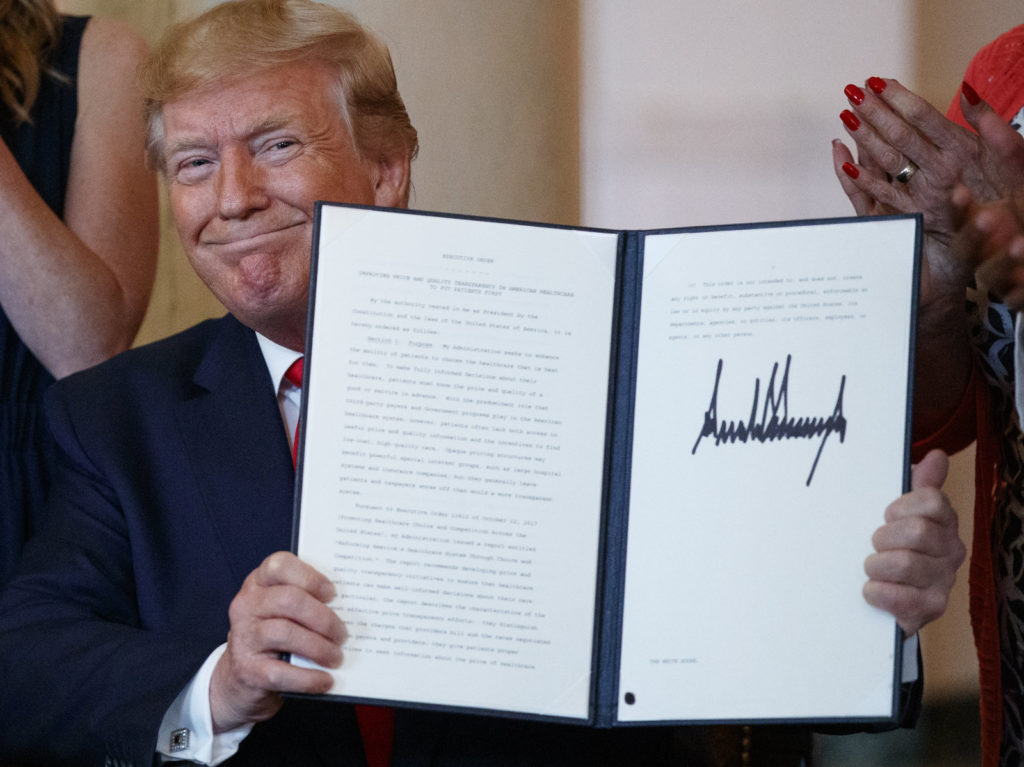 NPR reported:
Like several of President Trump's other health policy-related announcements, today's executive order doesn't spell out specific actions, but directs the department of Health and Human Services to develop a policy and then undertake a lengthy rule-making process.
While we wait for the details to come together, Kelly Gooch at Becker's Hospital Review has drilled down to seven key points to ponder in the wake of this executive order.
Only time will tell how these changes will affect the healthcare industry. One point is clear: providers need to find ways to drive down costs in order to remain competitive — and leveraging technologies like Artificial Intelligence will play a major role.
---
This blog contains forward-looking statements. For more information, click here.