The "Uncertain" Future of Healthcare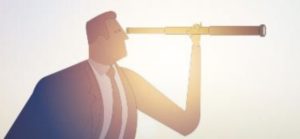 If there has been a common term that pops up throughout the recent past in the healthcare sector, it is uncertainty. The word "uncertainty" pops up in the very first sentence of this comprehensive article by Shubham Singhal, Brian Latko, and Carlos Pardo Martin of McKinsey & Company. It's a deep dive and the article is worth the time (at the very least for the impressive charts and graphics).
They come out of the gate strong with three observations:
The intrinsic demand for healthcare services continues to rise in the United States, given population aging, the increasing prevalence of chronic disease, and the search for a higher quality of life. In addition to increasing demand, three other major factors make healthcare a dynamic industry with significant opportunity:
Consumers, employers, and the government continue to see the financial burden of healthcare grow faster than their incomes or revenues—a long-standing gap unlikely to change soon. Furthermore, new challenges, such as the ongoing opioid crisis, continue to emerge. The result has been a continuing search for fresh solutions and reforms,  which has kept—and will keep—the industry in a state of flux.

Major tectonic shifts are occurring, not only in regulations but also in three other areas: technology (both medical science and technology and the onward march of big data, advanced analytics, machine learning, and digital), industry orientation (the move toward B2C and rapidly rising consumer expectations), and reallocation of risk across the value chain. These forces are fundamentally altering the structure of the industry and basis of competition.

The available headroom for improvement in healthcare (by most estimates, over $500 billion within the $3 trillion US healthcare economy) provides significant opportunity for value creation.
You will find that the authors are bullish on embracing technological solutions, and note strong growth in the revenue cycle management sector, where OrboAccess Intelligent Payment Automation provides blessed certainty in healthcare payments in an otherwise surprise-prone environment.
We have to ask ourselves, is this a sustainable environment?  At some point, one would think we need a more stable revenue model — or do we? Might this just be the market factors shaking out within the framework of government regulation?
No one is certain, which is ironic, because the article uses the word "uncertainty" a total of 5 times; 6 if you count "uncertain."
SaveSave
SaveSave
SaveSave