2017 Client Conference Speaker Bios
The 2017 Orbograph Client Conference is bringing together some of the best and brightest minds in the banking and healthcare industry. With their wealth of knowledge and experiences, these speakers will surely provide you with new insights and trends.
---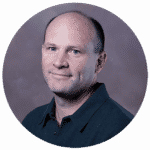 Luke Huys
Senior Vice President, Wells Fargo
Enterprise Payment Operations, Wells Fargo with 30+ years of experience in finance, bank operations and product management. He has held senior positions in both production management and payments strategy.
Luke was heavily involved in implementation of Check 21 and the industry implementation of image exchange.
Prior service on various industry committees including ECCHO Operations Committee chair as well as:
SVPCO Operations Committee Chairman
Chairman of SVPCO Business Committee
Board of Directors of Payments Nation
Steering Committee for the Payments System Roundtable
BAI Payments Connect Planning Committee
Served as president of Philadelphia Clearing House, New Jersey Clearing House and Liberty Clearing House and as a former director of Connecticut Clearing House.
Luke received an economics degree from Rutgers University. He is also a graduate of the Data Processing School of New Jersey.
---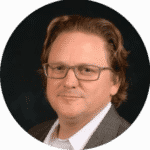 Greg Smith
Managing Director, FT Partners

Greg Smith is a Managing Director at FT Partners and has over 20 years of experience in the financial services industry. Prior to joining FT Partners, Greg spent the majority of his career as an award-winning equity research analyst at Merrill Lynch, J.P Morgan and other firms covering companies across the financial services and FinTech landscape. Throughout his career, Greg has played a senior role in numerous investment banking transactions spanning financings, M&A and IPOs. Greg has long been a thought leader in FinTech and has frequently been quoted in the press and appeared often on CNBC and Bloomberg TV.
---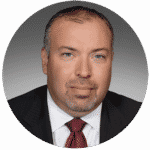 Jeffrey Daigrepont
Senior Vice President, Coker Group
Jeffery Daigrepont, senior vice president of Coker Group, specializes in healthcare automation, system integration, operations, and deployment of enterprise information systems for large integrated delivery networks. A popular national speaker, Jeffery is frequently engaged by highly-respected organizations across the nation, including many non-profit trade associations and state medical societies.
Mr. Daigrepont authored a top-selling book, Complete Guide and Toolkit to Successful EHR Adoption, published by HIMSS in 2011 and was a contributing author to Coker's book, The Healthcare Executive's Guide to ACO Strategy, published in March 2012. Mr. Daigrepont is often interviewed by various national media outlets and is frequently quoted in publications.
For FY09, Daigrepont chaired the Ambulatory Information Systems Steering Committee of HIMSS. In addition, as the Ambulatory Committee liaison for FY09 to the ACEC planning Committee, he represented the HIMSS Ambulatory and AISC members. Daigrepont is credentialed by the American Academy of Medical Management (AAMM) with an Executive Fellowship in Practice Management (EFMP).
Mr. Daigrepont also serves as an independent investor advisor to many of the nation's top health care venture capitalist firms such as Kleiner Perkins Caufield & Byers (KPCB) and Silver Lake Partners.
---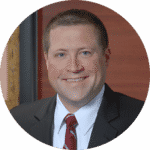 Mike Olson
Owner and Principle Consultant, RC Conserv
Mike Olson is the owner and principle consultant of RC Conserv, a small firm that specializes in working with financial institutions, healthcare providers, and software vendors in the revenue cycle space. Prior to his current role, Mike spent almost 15 years with Fifth Third Bank in the commercial area with a specific emphasis on healthcare. He held a variety of roles during his tenure at Fifth Third ranging from overseeing lockbox operations, developing HIPAA training, conducting HIPAA risk assessments, developing and managing healthcare treasury consultants, running the RevLink line of business, collaborating on healthcare strategy and working on new product development. Mike has also served as a member of the HIMSS Revenue Cycle Improvement Task Force and the Health Business Solutions group in addition to representing Fifth Third at CAQH CORE. He has spoken at several HIMSS events as well as a host of revenue cycle focused conferences on topics ranging from healthcare reform, minimizing HIPAA risk, reimbursement models, and the ICD-10 conversion to name a few. Mike earned a Master of Systems Analysis and a Bachelor of Arts from Miami University in Oxford, OH and he and his family currently reside in Naples, FL.
---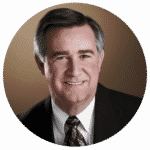 David Walker
President & CEO, ECCHO
Mr. Walker is President & CEO of ECCHO with almost 3,000 financial institution members. He participated in the Check 21 Act Executive (Presidential) Signing Ceremony. Bank Systems and Technology recognized him as one of the top ten innovators of the decade. He is a recipient of the Orbograph Orby Award, as the 2011 Innovator of the Decade. He has more than 30 years in banking. He held Senior management positions with Carreker Corporation & First RepublicBank, is a graduate of the Southwestern Graduate School of Banking and the University of Texas in Austin with a BA in Economics and is a National Check Professional.
---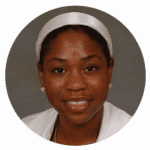 Tara E. Walker
Technical Evangelist, Amazon Web Services
Tara is a technical evangelist for Amazon Web Services, dedicating her time helping developers build apps, games, and technical solutions in the AWS cloud. She has most recently been working on evangelizing cloud computing, mobile, gaming, IoT, serverless architectures, AI technologies, and cross-platform development with AWS. Additionally she is member of the AWS Blog team, writing technical blog posts for the official Amazon Web Services blog.
Tara's background has been one of a software engineer & developer who has worked on wide-ranging development platforms and systems while leveraging a myriad of development languages across her various technical and engineering roles. Over her 20 year career she has been employed by; Microsoft, Turner Broadcasting/Time Warner, Georgia Pacific, and various other Fortune 500 companies.
She holds a Bachelor's degree from Georgia State University, and currently working on her Master's degree (MSCS) at Georgia Institute of Technology.
Tara passion is to continue spreading the "good news" to diverse audiences about a plethora of technologies, development languages and frameworks with a focus and proficiency in:
Cloud computing and Serverless architectures
IoT (Internet of Things) development
Mobile, Game, and Web development
NUI (Natural User Interfaces) & Biometric Interface service/development frameworks
---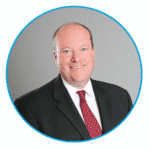 Mark Riddle
Director, Research and Content Delivery, BAI
Mark is an industry veteran who brings a wealth of expertise to BAI clients. He delivers industry insights and BAI benchmarking program updates to keep our clients informed on critical industry information and their relative performance in the market. Recently, Mark was the presenter for BAI Retail Banking Outlook Webinar which presented insights including:
Investment priorities to develop efficiencies while enhancing customer-facing platforms

A look at the trends in consumer banking behavior that could affect retail operations for years to come

Opportunities to deepen share of wallet leveraging omnichannel strategies

The ongoing priorities around enhancing cybersecurity to maintain consumer trust and stay ahead of the fraudsters
Prior to joining BAI, he held consulting and sales positions with Open Solutions, Deluxe Corporation, and various Chicago-area banks for more than 20 years.
Mark holds a BS in Finance from Southern Illinois University, MBA from Kellstadt Graduate School of Business, and is a graduate of the CBA Executive Banking School.
---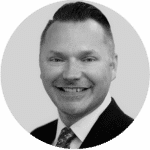 Bob Bowman
Associate Director – Transactions, CAQH
Bob Bowman is Associate Director -Transactions of the CAQH Committee of the Operating Rule for Information Exchange (CORE). Bob oversees the CORE Rule development process, supports the CORE Certification process, which was designed to demonstrate adoption of the CORE rules, serves as a CORE liaison to the standard development organizations (SDOs) and supports CORE's industry education and outreach. Prior to joining CAQH CORE, Bob served as the EDI manager for Humana, Inc. He also worked at Xerox as an implementation manager – implementing EDI, Web, and HIPAA projects for state, federal, and commercial clients.
---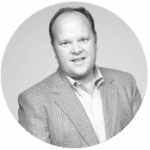 Henri Cattier
Partner, Commonwealth Health Advisors

Henri Cattier is a Partner at Commonwealth Health Advisors where he advises healthcare technology businesses on their Go-To-Market strategy and distribution channel development, and owner of Marrett Healthcare & Payments, LLC. He has worked for C-level executives at both start-ups, more mature healthcare services firms introducing new products, and non-healthcare business looking for strategic counsel on the optimal Go-To-Market for selling into the US provider market.
Previously, Henri was the Vice President, Channel Partnerships (2009-2014) for athenahealth, a leading provider of cloud-based services for electronic health records (EHR), revenue cycle management and medical billing, patient engagement, care coordination, and population health management, as well as Epocrates and other point-of-care mobile apps. In this role, Mr. Cattier was responsible for the development and execution of high impact lead generation programs across 100 plus lead generation channel partners, including key firms in the medical distribution, financial services, hospital and physician organization, medical device firms, and consulting segments. Henri has expertise in technology innovation and new payment solutions that are improving both the consumer and provider payment experience in healthcare. This includes firms that are improving the healthcare shopping and savings ecosystem with new HSA solutions, healthcare transparency tools, and new payment intermediaries better connecting consumers, providers, payers.