AI-Based Check Recognition
There has been significant progress in platform modernization in financial payments. For example, the additions of Zelle and Real Time Payments (RTP) have created new payment alternatives for consumers and businesses.
AI and machine learning systems are well-positioned to analyze these transaction types for consumer behavior and mitigate risk and fraud.
Check processing has also seen progress in the area of modernization as image capture vendors, service bureaus, and mobile solution providers innovate via web-based platforms and strong feature sets.
Remaining Challenges for the Check
Meanwhile, CAR/LAR based on OCR and ICR has yet to deliver full automation. Additionally, a consistent user experience without errors rejected transactions, fraud, or manual "touches" is the desired target. This remains a challenge for organizations seeking to reduce manual processing costs.
Many financial institutions have experienced a spike in check fraud losses. Large banks and service bureaus have responded by implementing new systems with stronger analytics (many based on machine learning). The final step is to update with new image analysis.
To respond to market needs, OrboGraph has invested heavily in AI with deep learning models for the OrboAnywhere Suite:
Check Recognition Today
Recognition systems deployed in the market today primarily rely on the following technologies:
Intelligent character recognition (ICR): recognition of handwritten fields

Optical character recognition (OCR): preprinted fields

Courtesy amount recognition (CAR): courtesy field on checks

Legal amount recognition (LAR): legal field on checks

Magnetic Ink Character Recognition (MICR): a combination of MICR process with OCR

Basic neural networks: can apply to any field or document

Intelligent word recognition (IWR): legal field or payee on checks
Most of these underlying technologies rely on the programming of algorithms, except basic neural networks, which are limited. In many field installations, CAR/LAR performance levels peaked from 75% to 85%, with error rates approaching 3-4%.
OrboGraph has been at the forefront of performance, utilizing a multi-engine approach, with highly sophisticated voting algorithms. This approach enabled us to eclipse 90% on checks. 
Today OrboGraph forges ahead with an AI-based approach to check recognition using AI with deep learning models. CAR/LAR, OCR, and ICR are evolving into descriptive terms rather than the technology of deployment.
OrboAnywhere 4.0 with OrbNet AI
Anywhere Recognition 4.0 is finally approaching the elusive goal of straight-through processing on checks, with the promise of 99%+ read rate with 99.5% accuracy. This is all do to the incorporation of OrbNet AI into the Anywhere Recognition module.
The benefit potential is impressive:
Up to $6M savings over 3 years per 1M items processed per day with branch capture
90.4% reduction in retail deposit keyed items
81.8% reduction in commercial deposit balancing
10%-25% incremental recognition performance
Improved user experience for any image capture workflow
Up to 80% reduction in misreads
By utilizing a web-service architecture, Anywhere Recognition, deployable in real-time or batch processing, can be integrated with any workflow including:
Teller capture
Remote Deposit Capture (RDC)
Mobile Remote Deposit Capture (MRDC)
Centralized check processing
Branch image capture
ATM deposit processing
Retail remittance and wholesale lockbox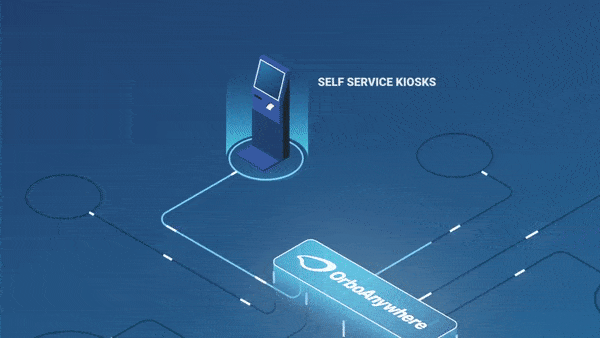 Click image above to watch Anywhere Recognition video. 
Mitigating Risk and Fraud on Check Payments
Technologies available for check fraud detection had also remained relatively unchanged until more highly advanced data analytics based on machine learning systems were developed. These platforms provide a higher level of protection, excelling for electronic transactions.
However, even these improvements were unable to prevent a spike in check fraud! As EMV chips became an industry-standard in 2018, fraudsters migrated back to checks, causing a sharp rise in attempts and losses.
According to the 2018 ABA Deposit Fraud Study, check fraud accounted for $1.3B or 47% of deposit fraud losses. Since 2014, losses more than doubled and appear to be increasing even today, illustrating the need to better identify counterfeit checks, forged checks, and altered checks.
Anywhere Fraud applies image analysis technologies to on-us and transit checks for identification of counterfeit check stock, forged check signatures, and amount alterations. The system utilizes self-learning, account-level profiling to apply targeted image analyzers. These account profiles learn the behavior of the account holder by analyzing both the image, as well as transactional characteristics.
Anywhere Fraud delivers tremendous benefits in the form of: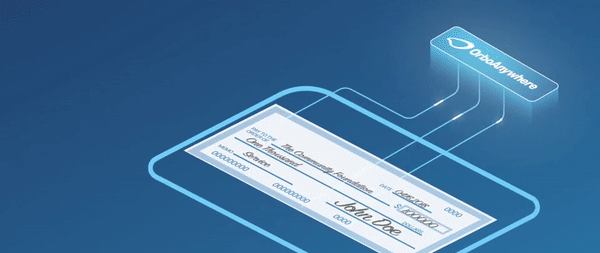 Click image above to watch Anywhere Fraud video. 
A Complete Suite
The combination of Anywhere Fraud, Validate, Payee, and Compliance provides superior protection against fraud attempts while reducing losses to both the financial institution and its customers.