Anywhere Fraud v4.1
We are fraud fighters delivering image forensics and transaction analysis to our business partners and direct clients to detect on-us and deposit fraud.
Anywhere Recognition
99% automation with 99.5%+ accuracy on checks now available for teller capture, lockbox, mobile, ATM, and inclearing verification.
Innovating Payments: Automation and Fraud Detection
Financial institutions need continued innovation to stay ahead of the modernizing banking ecosystem. The OrboAnywhere platform utilizes OrbNet AI -- Artificial Neural Networks (ANN) based on deep learning models -- to increase read rates of over 99%+ on checks -- achieving true automation in check processing.
AI-based innovations in field detection, classification, and fraud scoring has enhanced check fraud detection capabilities. OrbNet Forensic AI technology delivers 95%+ detection rates on targeted use cases. 
4000+
End-User Clients Impacted by OrboGraph Software.
99%+
Targeted read rate on checks using OrbNet AI technology.
$5.8 Billion
Total fraud losses in 2021 for American consumers -- according to the FTC. 
Altered Checks
Hottest check fraud trend according members of Check Fraud Roundtable.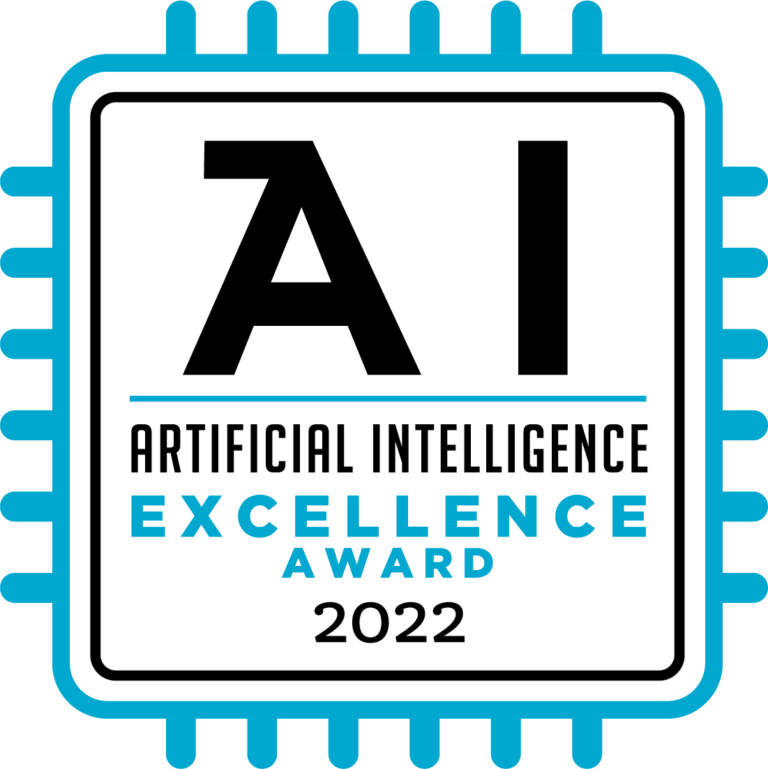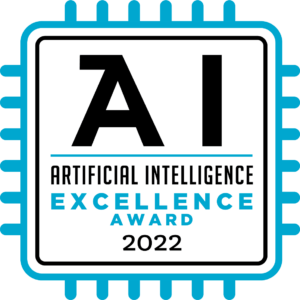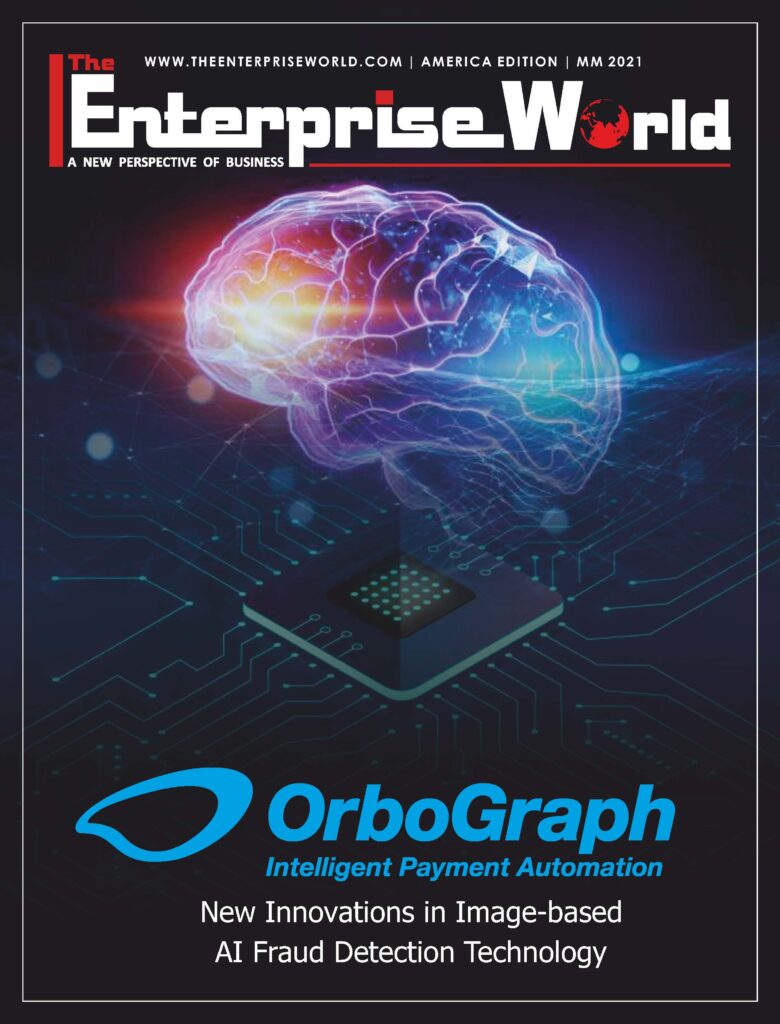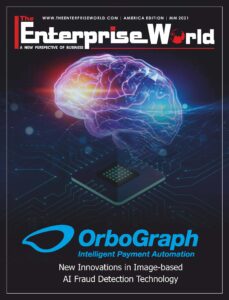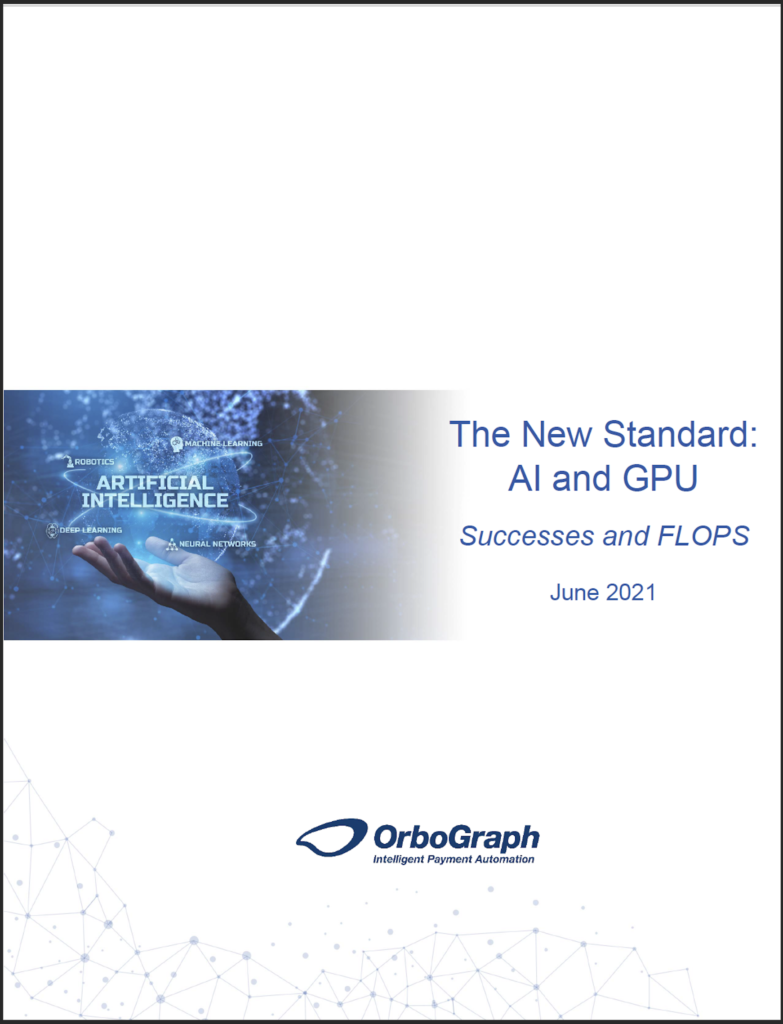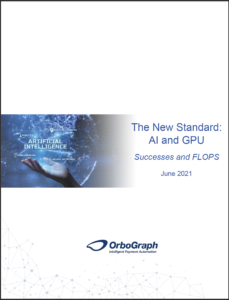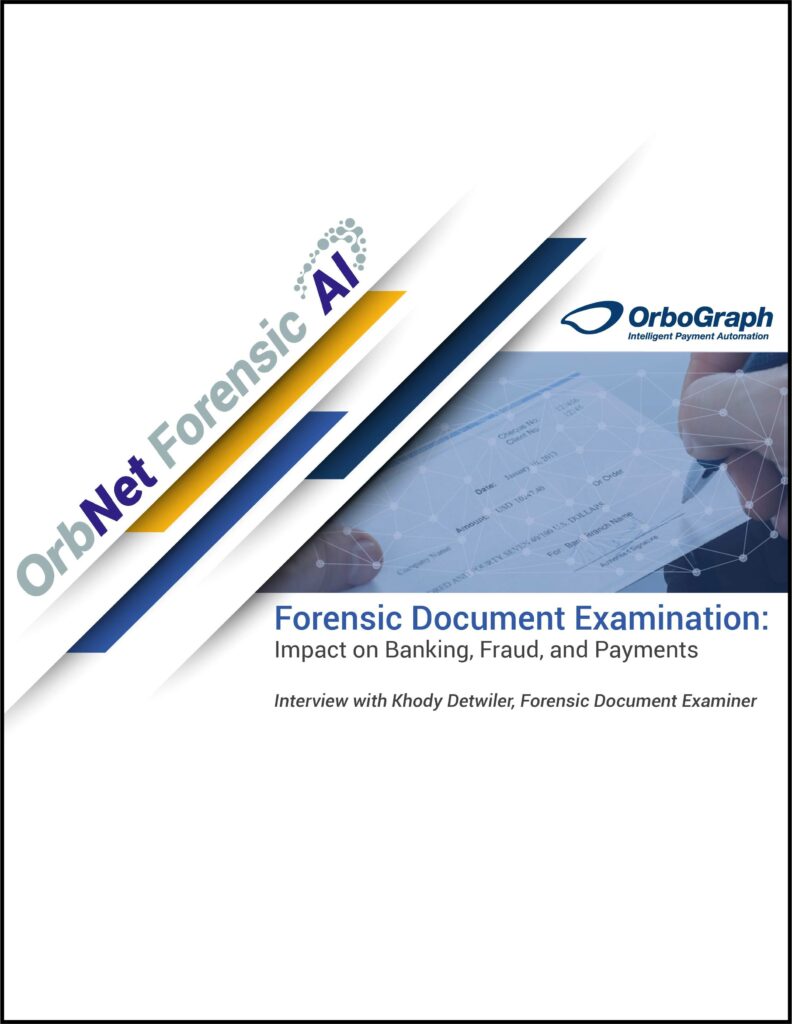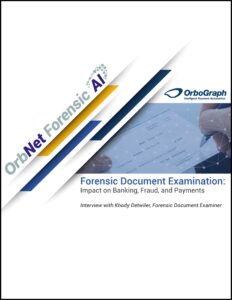 OrbNet Forensic AI Receives
2022 AI Excellence Award
– Hybrid Intelligent System
Article: OrboGraph Recognized as "Top 5 Fraud Detection & Prevention Software Companies"
The New Standard
of AI and GPU:
Successes and Flops
Forensic Document Examination:
Impact on Banking, Fraud,
and Payments