OrboGraph LLC and OrboGraph LTD are based in Burlington, Massachusetts, Rehovot, Israel, and remote payments industries. Established in 1995, OrboGraph has provided technology solutions to automate paper-processing for more than 25 years.
OrboGraph is focused on the optimization and automation payments and fraud detection for financial institutions. OrboGraph continues its investment and research & development on traditional payment channels such as checks -- the channel most in need. Through our OrbNet AI and OrbNet Forensic AI technologies, banks are able to achieve straight-through processing -- achieving over 99%+ read rates -- and increase check fraud detection capabilities.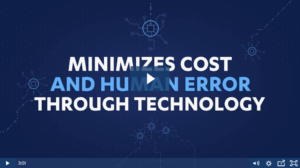 Watch how OrboGraph is innovating the banking and payments industries.
OrboGraph has provided technology solutions to automate paper-processing, detect fraudulent transactions, and mitigate risk for more than 25 years. OrboGraph assists over 4,000 financial institutions and corporations in automating the process of depositing paper-originated negotiable items (checks, money orders, preauthorized drafts, etc.) and increasing check fraud detection capabilities for deposit and on-us fraud.
Our software processes billions of checks and internal tickets per year across a wide range of Omnichannel workflows, including: centralized proof of deposit, teller capture, branch capture, regional processing centers, retail remittance, wholesale lockbox, service bureaus, image exchange, remote deposit devices, Mobile RDC, ATMs, check cashers, and point of sale devices.
Join OrboNation
Access to critical updates, new industry insights, & thought leaders.