OrboGraph, a KLA (NASDAQ: KLAC) company -- based in Billerica, Massachusetts, Rehovot, Israel, and remote locations across the US -- is a technology partner of the banking and healthcare industry. Established in 1995, OrboGraph has provided technology solutions to automate paper-processing for more than 25 years.
Through our OrbNet AI technologies, OrboGraph continues to expand its capabilities in payments automation and fraud detection -- enabling its banking partners to automate check processing with read rates of 99% and accuracy levels of 99.5%, increase fraud detection capabilities, and enable healthcare partners to streamline back-end operations/revenue cycle management (RCM).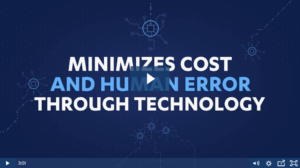 Watch how OrboGraph is innovating the banking and healthcare industries with payment automation.
Join OrboNation
Access to critical updates, new industry insights, & thought leaders.