Payments and Banking Industry
OrboGraph plays a vital role in today's payments and banking landscape. Over 2,000 financial institutions and corporations have deployed OrboGraph solutions across their enterprises to automate the process of depositing paper-originated negotiable items, i.e. checks, money orders, preauthorized drafts. Our software processes billions of checks and internal tickets per year across a wide range of Omnichannel workflows including: centralized proof of deposit, teller capture, branch capture, regional processing centers, retail remittance, wholesale lockbox, service bureaus, image exchange, remote deposit devices, Mobile RDC, ATMs, check cashers and point of sale devices.
Healthcare Industry
OrboGraph's market penetration into the healthcare payment industry is impressive.  Hundreds of healthcare providers, physician groups, hospitals, service bureaus, revenue cycle companies, billers, clearinghouses, financial institutions rely on our solutions to streamline and improve the revenue cycle by improving healthcare payment processing.  We convert paper-based EOBs, correspondence letters and patient payments into electronic output to automate cash posting of receivables into patient management systems and hospital information systems. Additional modules reconcile payments and deliver advanced denial intelligence to companies looking to reduce denied claims and improve receivables.
OrboGraph Corporate Video
Watch how OrboGraph is innovating the banking and healthcare industries with payment automation.
Podcast: "The Foundation and Vision"
Listen to podcast interview of OrboGraph's Barry Cohen, Co-President, and Joe Gregory, VP of Marketing.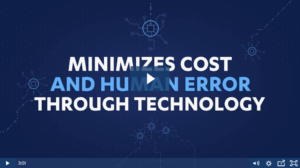 Join OrboNation
Access to critical updates, new industry insights, & thought leaders.