Check Fraud Modernization: Addressing the Check Fraud Pandemic
Financial institutions (FIs) have deployed machine learning-based systems successfully on electronic transactions. However, checks are different! Even machine learning is rendered less effective in detecting check fraud due to the lack of image analysis. Additionally, many FI's are still running check fraud detection systems based on outdated fraud filtering, simple transaction analyzers, and manual review. Gaps in fraud detection has contributed to a pandemic of in on-us and deposit check fraud.
The last wave of check fraud started in 2018 in the US when EMV chips were deployed across the industry. "Counterfeit fraud losses decreased 87% in March 2019 compared to September 2015" for merchants accepting EMV.  That's when fraudsters started to turn back to checks. Then came Covid-19 and all of the market dynamics around consumer behavior, mobile deposits, the shutdown. The new trend in 2021 and 2022 evolves around the stolen check and the downstream implications of altered checks. Couple this with new dark web programs, an economy nearing recession, and high inflation stealing purchasing power from consumers, and you have a perfect storm for a continued fraud pandemic.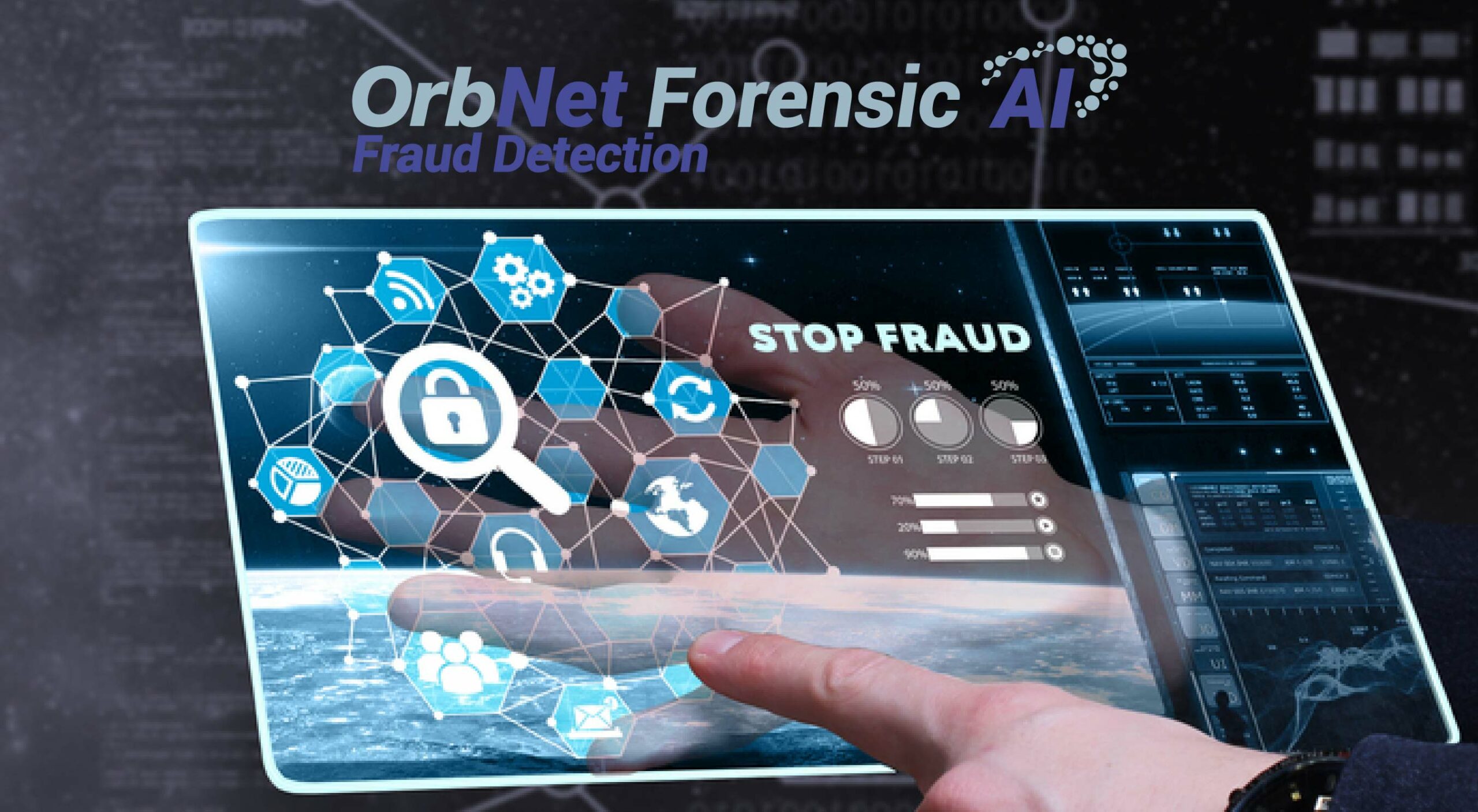 According to data from Auriemma Roundtable, Check Deposit Fraud is up a whopping 385% in 2022 -- exceeding the industry belief that check fraud has increased 3X from pre-pandemic levels.
Furthermore, The Financial Crimes Enforcement Network (FinCEN) reports that check fraud related Suspicious Activity Reports (SARs) have seen a drastic upswing:
350,000+ reported check fraud related SARs in 2021
680,000+ reported check fraud related in 2022
185,000+ reported check fraud related Q1 of 2023
For additional primary and secondary research, see #OrboIntelligence Check Fraud Hub for the most recent data, trends, and reports on check fraud.
Solution to the Check Fraud Pandemic
OrboGraph has been delivering proven results to combatting check fraud for over 15 years. The solution to identifying the unique characteristics of today's check fraud is based on a blend of AI-based technologies, which we refer to as image forensics.
There are several modules available. Anywhere Fraud delivers image forensic AI technology that can be applied to both on-us and transit checks. The new CSV-AI (check stock validation), ASV-AI (automated signature verification), writer verification, and check style verification along with amount discrepancy, drive detection rates to previously unattainable levels for detection of counterfeit check stock, forged maker signatures, and amount alterations. The system can exceed 95% prevention rates for targeted use cases.
Suite Of Check Fraud Capabilities
In addition to Anywhere Fraud, several OrboAnywhere modules complement fraud detection and mitigate payment risk:
Anywhere Positive Pay: Payee name verification detects altered payees on business checks via issue file payee data
The combination of Anywhere Fraud, Validate, Payee, Positive Pay, and Compliance provides superior protection against fraud attempts while reducing losses to both the financial institution and its customers.