Anywhere Validate automatically validates the negotiability of paper-originated items for any self-service, centralized or distributed capture channel or image exchange trading partner within the omnichannel of a financial institution. Designed to minimize the risk of checks and cash equivalent images from being non-negotiable, the system is a more comprehensive approach compared to traditional image usability testing or manual review processes.
Anywhere Validate applies both OrbNet AI and multi-engine recognition technologies to the amount, payer, and date fields, while expanding traditional features like IQA, Amount Verification, signature presence and restrictive endorsement classification.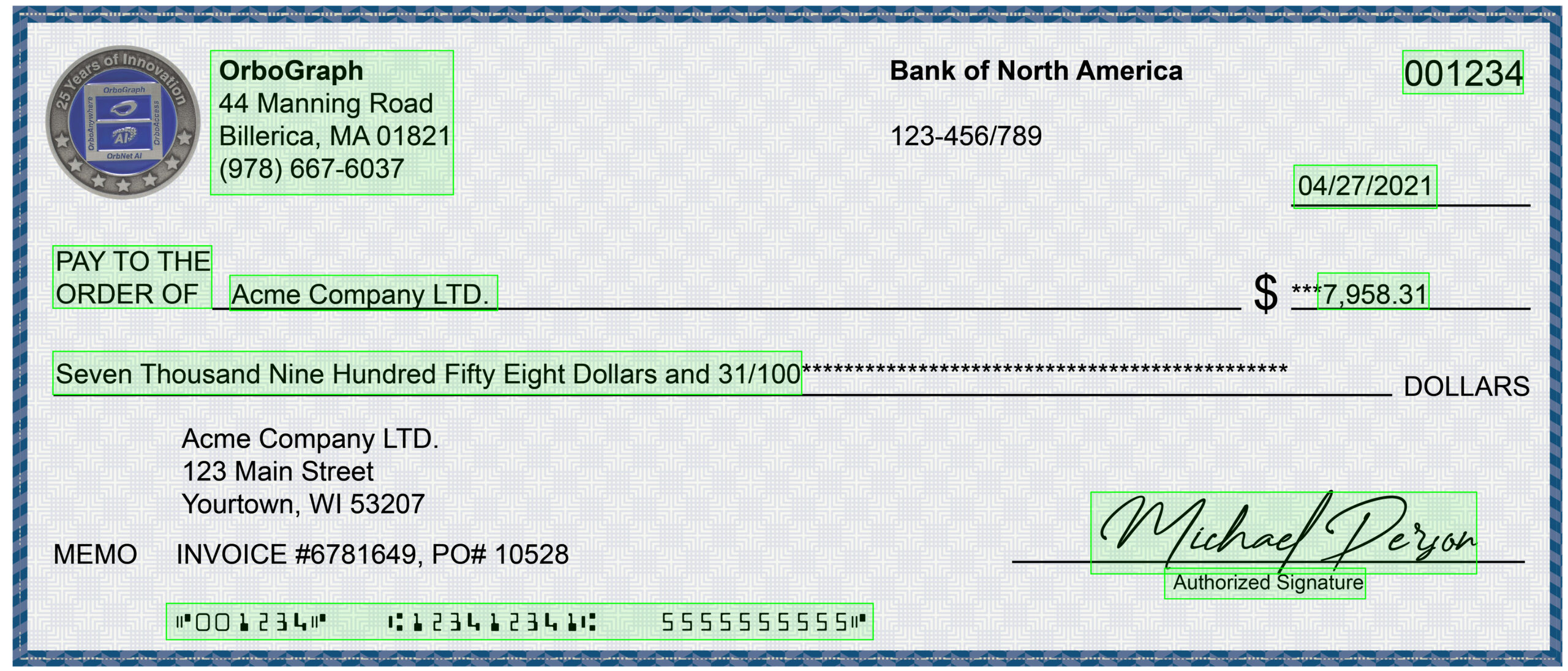 From these recognition field results, 20 validation tests are then activated to protect all potential parties within the payment stream including: bank of first deposit (BOFD), paying bank, retail customer, corporate client. Note:  See how Payor and Payee field validations work under Anywhere Payee.
Each validation test, activated in either real-time or batch, creates a score which complement the overall analysis approach from big data/analytics/capture/fraud systems, streamlining traditional deposit review functions. The results of each score are controlled by the Owhere App and be viewed via the Owhere Examiner.