AI Innovation: Financial & Healthcare Payments
The technological breakthroughs in Artificial Intelligence (AI) and artificial neural networks (ANN) offer unparalleled benefits to the finance and healthcare payment sectors. Servion predicts that by 2025, AI will power 95% of all customer interactions. Accenture projects that AI is set to boost profitability by 38% and generate $14 trillion of additional revenue worldwide by 2035.
Artificial Intelligence was built to handle processes that were once fully dependent on human intelligence and cognition. But AI is not as simple as this definition may appear. There are many sub-categories and varying levels of AI technologies, involving: 
Machine learning

Artificial neural networks (ANN)

Deep learning

Models

Convolutional neural networks (CNN)

Recurrent neural network (RNN)

Computer vision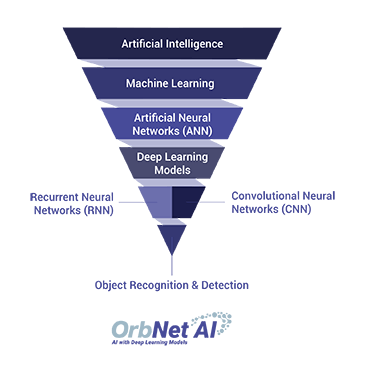 Vision For AI, ANN and Deep Learning
OrboGraph continues to expand its capabilities in payments automation and fraud detection. This is achieved through new artificial intelligence, self-learning, artificial neural networks, and deep learning models.
We introduced OrbNet AI Innovation Lab as the vehicle to expedite the cycle from concept to development, and then to operationalize the technology by our customers. 
OrbNet AI will usher in a new era of efficiency and customer experience as we continue to strive toward straight-through processing of checks and healthcare payments. Initial deployment is across three areas, including check processing, fraud detection, and healthcare remittance processing.


AI in Banking and Financial Check Payments
Organizations processing checks will experience the value of deep learning models within OrbNet AI as Anywhere Recognition delivers over 99% read rates with accuracy levels of 99.5%. 
The first deployment of the technology is focused on the amount and MICR fields. Optimized models are being created for the processing of the other key fields of interest, including payee, payor, date, and other relevant data for extraction. 
Check fraud detection also benefits from AI and ANN. Unfortunately, fraudsters continue to target financial institutions and their customers, exploiting check fraud prevention weaknesses to commit fraud. Financial institutions are leveraging image analysis to improve the detection of counterfeits, forgeries, and alterations to provide expanded protection.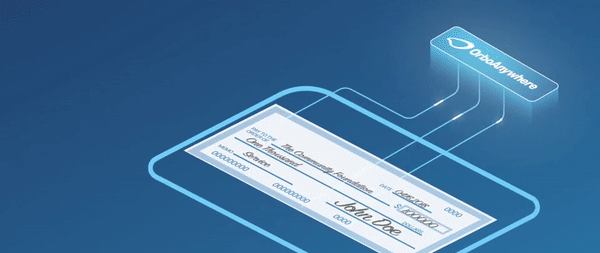 The healthcare industry is primed for AI Innovations. One major application for AI would be to streamline back-end operations/revenue cycle management (RCM). RCM suffers from an overload of paper-based documentation and the lack of interoperability of data between systems. This results in redundant work compounded with heavy manual labor, either internally contracted or via a business process outsourcer (BPO). 
Due to outdated data entry platforms, this process is fraught with errors that negatively affect remittance postability. AI with deep learning models can be applied to electronify paper remittances and explanation of benefits (EOBs/EOPs), correspondence letters (also known as denial letters), and patient payments, eliminating the manual processing of payments. 
The following publication is a tremendous resource for delivering content to the healthcare industry: Modernizing RCM with AI.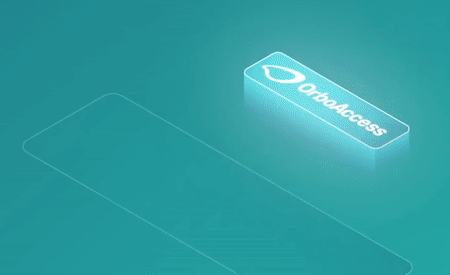 Platform Modernization Movement
A movement has been unfolding in both the check and healthcare industries to modernize legacy platforms. OrboGraph is positioned to support these market trends with the OrbNet AI technology and the business applications of OrboAnywhere and OrboAccess.
As you continue with your investigation researching workflow automation, cost reduction, and risk mitigation, please refer to our website as a research tool during your exploration.

OrbNet AI Innovation Lab