Business Intelligence
The purpose of Business Intelligence (BI) is to support better business decisions.  HPAC incorporates a variety of meaningful charts, graphs, tables, illustrations, and reports for business analysis purposes with the goal of easy interpretation of these large volumes of data. Additionally, key performance indicators (KPI) are incorporated into BI. 
Uses of BI within HPAC and OrboAccess applications include:
Operational Dashboard
Executive Dashboard including EOB and payment types analysis
Access Denial Intelligence
Payer analysis
Examples include: the Operational Dashboard enables healthcare providers, system aggregators, lockbox processors or any business partner to analyze volumes processed to address internal reporting and auditing requirements. Selection of data can be done by any filter such as provider, date range, or hierarchy of the processing environment.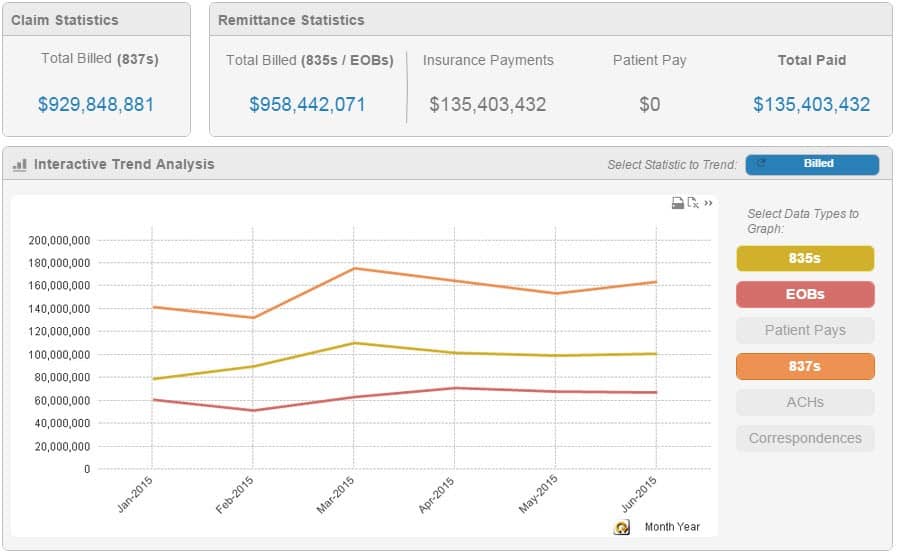 The functionality of the HPAC Portal with BI capabilities are being expanded everyday. Future capabilities within the system will include: analytics, data mining, and business performance management.
Testimonials