REPORT: Health Providers Coming Up Short on Consumer Experience, Patient Payments
InstaMed has released a report that should act as a wakeup call for the health industry as a whole and health providers specifically.
Even before you download the report PDF, there's a striking chart that gets right down to business. Here's an excerpt: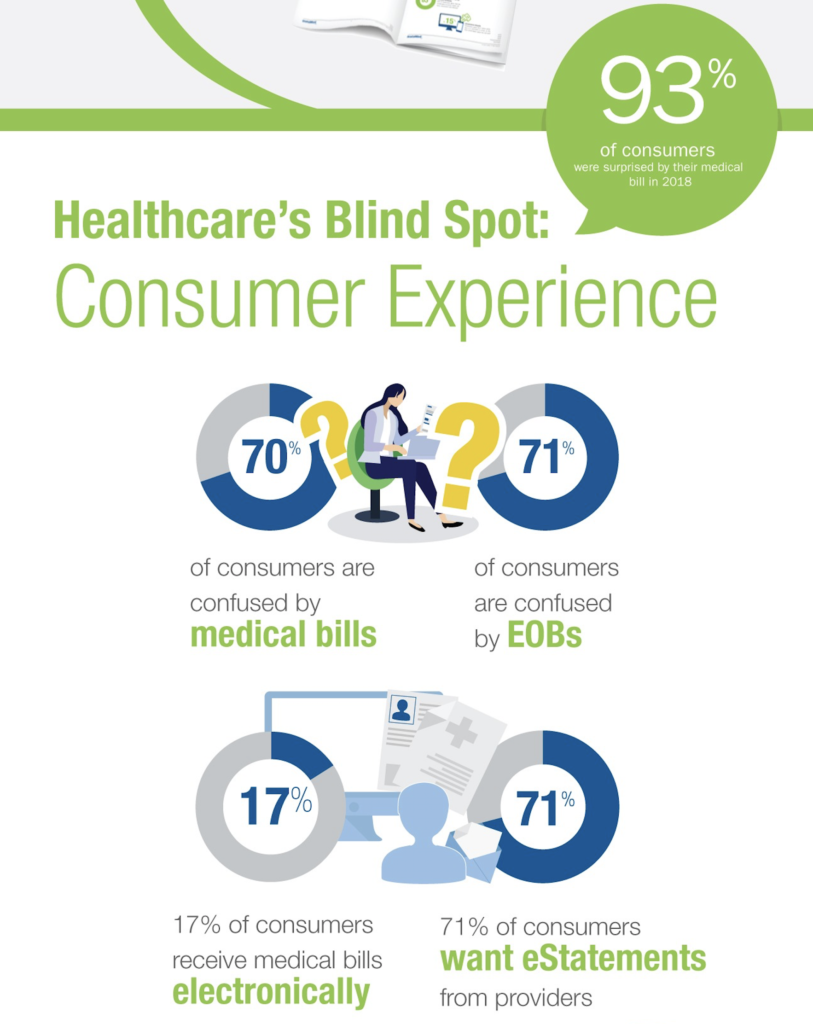 Some additional relevant data from the report:
61% of patients said they would consider switching practices if a separate clinic promised convenient bill payments.
71% of patients said they would prefer an eStatement (only 17% of patients said they receive an eStatement from their providers).
88% of patients said they would be open to more price transparency conversations inside the medical practice.
81% said they would like to access cost estimates online prior to a medical appointment.
70% of consumers are confused by medical bills.
More patient-centric payment options — the kind that recognize the patient as a healthcare consumer — are the answer to building convenience and, ultimately, growing patient satisfaction. OrboAccess energizes the revenue cycle by completing the electronification of payments from health insurance companies (payers) and patients to the healthcare provider, ultimately creating a much more comprehensible process for patient and provider alike.
---
This blog contains forward-looking statements. For more information, click here.