Revenue Cycle Management Moves to Head of the Class
RevCycleIntelligence reported on a Black Book Market Research survey that revealed a resurgence of focus on the revenue cycle by hospitals: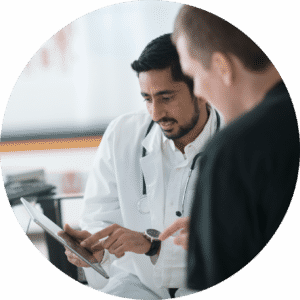 Almost three-quarters of struggling hospitals are prioritizing revenue cycle management over a number of initiatives, including population health, data analytics, physician practice acquisitions and recruitment, and patient engagement.

The survey of over 6,000 financial and business operations leaders at health systems, as well as more than 5,600 physician practice and other care site leaders, also showed that profitable hospitals are focusing on revenue cycle management as 2017 ends.
The report goes on to say that approximately 94 percent of financial leaders in hospitals with margins indicating long-term viability (over 3 percent) stated that successful revenue cycle management transformations are already in place.
"Healthcare providers will have no choice but to evaluate and optimize their RCM [revenue cycle management] solutions end-to-end in a future state that leverages analytics and enhanced connectivity with payers, all keeping pace with the advances in healthcare technology," stated Doug Brown, Managing Partner of Black Book.
Payment processing, denials and reconciliation are three of the top priorities on the back-end of the revenue cycle which are the focus of OrboGraph's OrboAccess solutions!
SaveSave
SaveSave
SaveSave