Value-Based Payments See Momentum – Electronic Payments Not So Much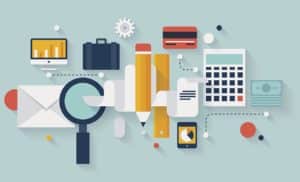 We've made note of the shrinking usage of fee-for-service models in healthcare billing ecosystems, and now it looks as though the emergent model, value-based payments, is not only growing in deployment but actually delivering benefits to both sides of the transactional equation.
As explained by RevCycleIntelligence.com:
Value-based care is a form of reimbursement that ties payments for care delivery to the quality of care provided and rewards providers for both efficiency and effectiveness. This form of reimbursement has emerged as an alternative and potential replacement for fee-for-service reimbursement which pays providers retrospectively for services delivered based on bill charges or annual fee schedules.
It turns out that value-based payment, which is expected to account for 59 percent of all healthcare payments by 2020, is delivering on its promise to create benefits for payers and patients alike.
Humana is just one example:
The total care costs of Humana's value-based care programs were 15 percent less than the costs of its fee-for-service payment model.

The payer reported higher rates of preventive care utilization and 26 percent higher provider HEDIS scores with value-based programs over fee-for-service payment. Humana's portfolio of value-based payment models include shared savings programs, global capitation payments, and bundled payments.

Humana beneficiaries served by providers in value-based payment programs also experienced improvements in chronic disease treatments and healthy behaviors. The payer's value-based care programs increased blood pressure control by 7 percent, adult BMI assessments by 4 percent, and diabetes-related renal disease control by 2 percent.
Compare and Contrast:
The numbers are impressive, but there is another interesting contrast to the progress of value-based payments: The CAQH 2017 Index shows a plateau of EDI 835 remittances and electronic payments; in fact, a slight decline.
Why? We believe it's due to diminishing returns. Hospital systems have 90%+ electronification of payments and remits. The extra work required to get electronic remits & payments from all payers requires too much overhead. Conversely, all providers can now subscribe to services like Access EOB Conversion, where paper and PDF documents are converted to EDI 835 files automatically and with little effort. These paper remits, now electronified, only cost the provider another $0.30 to $0.50.
So why certify every payer to EDI 835 when you can do a one-stop shop with electronification?
Will value-based payments see the same diminishing returns downstream? The market will drive this direction.