Intelligent Payment Automation for Healthcare Payments
OrboAccess extracts and automates healthcare payment and remittance data for cash posting functions, enables full research access to transactional data and enables business intelligence on a variety of payment sources. OrboAccess drives value to the revenue cycle by completing the electronification of payments from health insurance companies (payers) and patients to the healthcare provider, significantly reducing costs by as much as 50% per claim and improves collections of denied claims.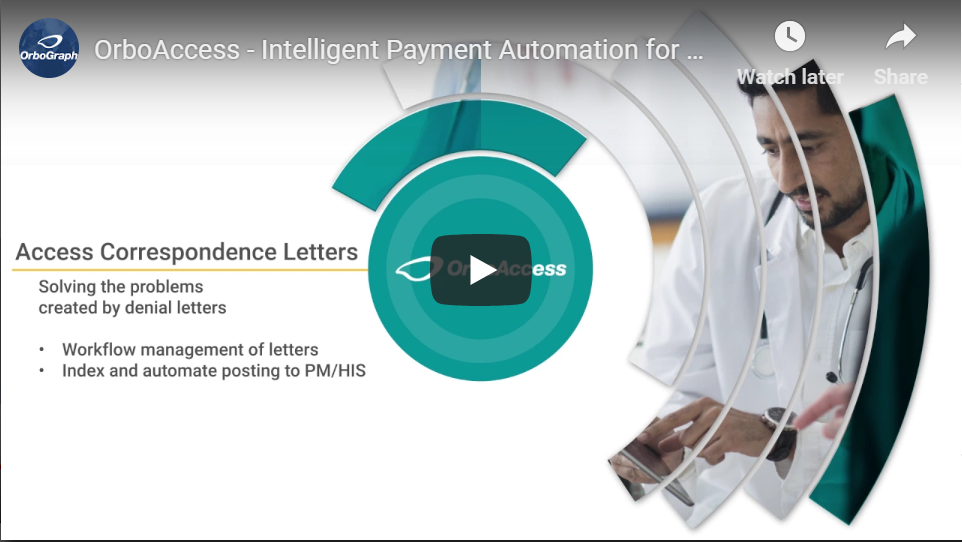 Join OrboNation
Access to critical updates, new industry insights, & thought leaders.
It is estimated that there are over 7B healthcare claims processed annually in the US. The check payment along with paper-based explanation of benefits/explanation of payments forms, continue to be resilient as reliable payment vehicles in many market segments. According to CAQH, 45% of remittance advices are either fully manual or only partially electronic.
Healthcare Claims Processed in the U.S.
%
Still using paper checks and remittances
Est. industry savings using electronification