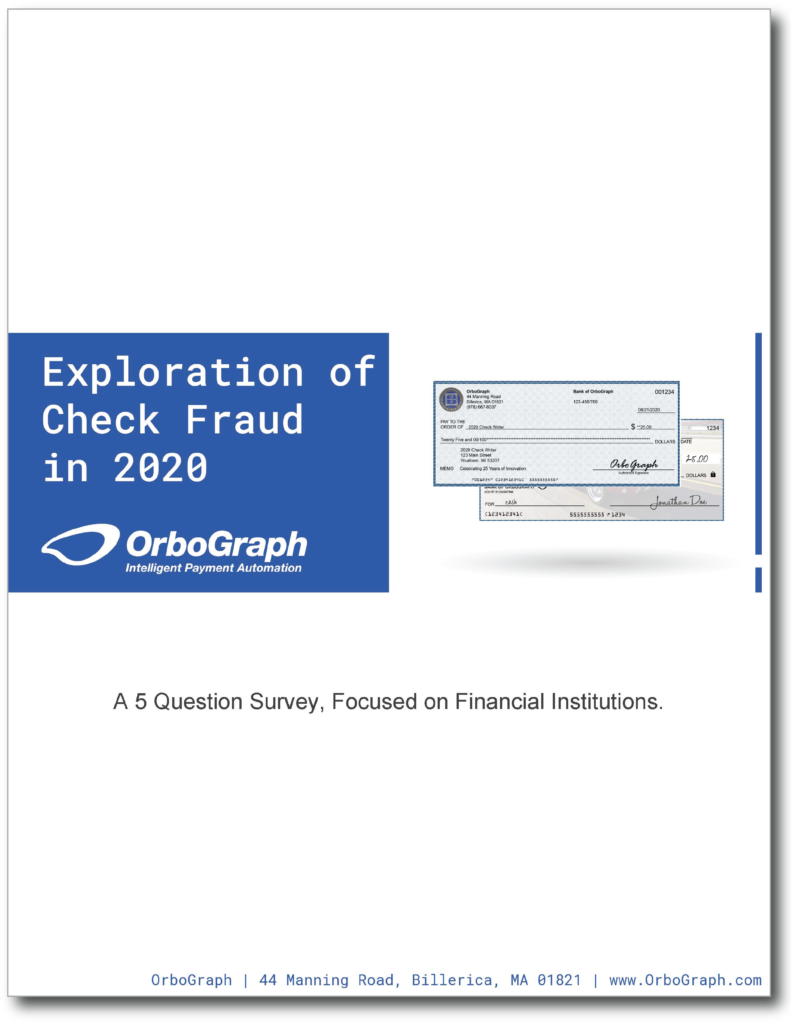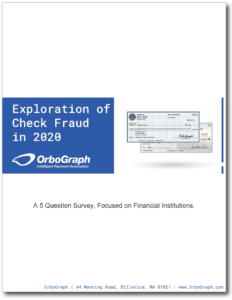 The Exploration of Check Fraud in 2020 is a short, focused survey designed with the goal of taking a "snapshot" of check fraud trends for 2020. This survey was delivered to financial institutions including small community, regional, and large US banks.
Questions were created to identify trends involving check fraud attempts and losses for both on-us and deposit fraud.  Each question was tabulated with overall totals as well cross tabulated by size of organization.
The participants of the Exploration of Check Fraud in 2020 survey consisted of a diverse group of banks, ranging from a small community bank with $300 million in assets to a large bank with over $200 billion in assets. Additionally, our participant group includes a large financial institution dealing with money transmitting.
The report consists of the following:
Trends in on-us and deposit check fraud losses and attempts
Top fraud priorities identified by participants
Additional feedback from attendees of the ORBOIMPACT Virtual Conference on check fraud trends
Please complete the form to the right to download a copy of the report. If you have any questions, or would like to schedule a quick discussion about the report, please email marketing@orbograph.com.
Download the Exploration of Check Fraud in 2020 Report