Challenges and Opportunities in RCM: Automation or BPO?
In a recent article from the Forbes Business Council -- an invitation-based, members group of "respected leaders and executives who are selected for the council based on the depth and diversity of experience in leadership, management, customer engagement, technology & growth" -- author Sagar Rajgopal, cofounder and COO of Ubiquity, provides his perspectives on the challenges and opportunities in healthcare revenue cycle management.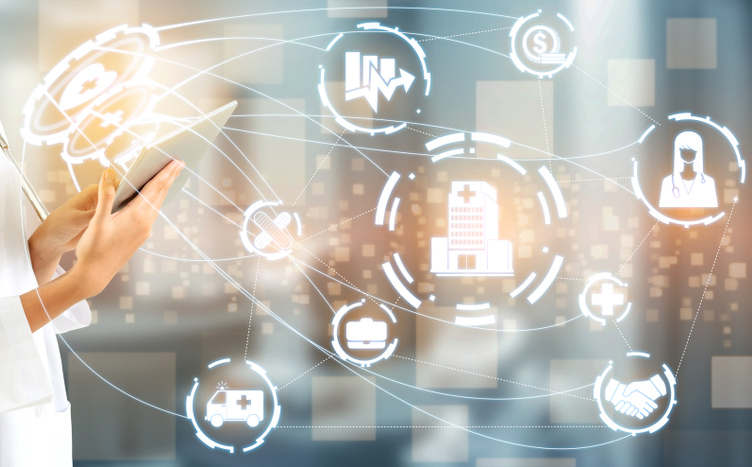 The article starts by providing an apt description of the current situation that many healthcare providers and hospitals face coming out of the COVID-19 pandemic.
It's unsurprising that Covid-19 has served both as an agent and an accelerant in driving significant trends in healthcare revenue cycle management (RCM). What we see is a mixed bag of regulatory changes, rising patient-as-a-payer burdens, growing reliance on automation and tremendous cultural shifts that place employees in their homes.
Mr. Rajgopal notes a shift in healthcare payments moving towards more patient responsibility.
Patients increasingly are selecting high deductible health plans (HDHPs), which charge low monthly premiums but have high deductibles. Patients are either self-paying for their care entirely or partially through HDHP memberships, both of which increase strains on collections. The pandemic further compounded the issue, with millions of people losing their livelihood, their health insurance or both. Businesses also canceled medical insurance for employees when it became clear they would be shuttered for an extended period, forcing patients to cover healthcare costs by themselves.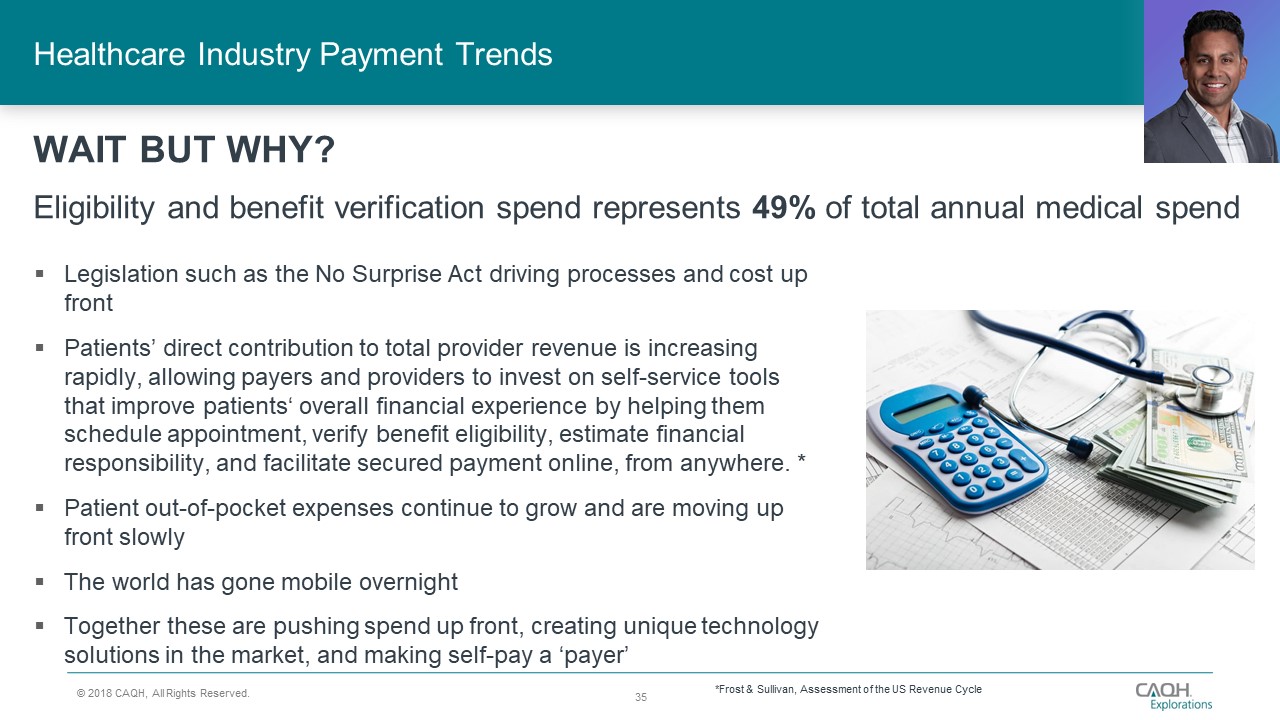 Click the image above to enlarge.
The shift of healthcare payments moving towards more patient responsibility is evident, but the approach suggested by Mr. Rajgopal is what differs.
Automation vs. BPO for Healthcare Payments
In general, automation is seen as the more efficient and cost-effective solution for healthcare providers. However, we all know that there is no "one-size-fits-all" solution -- particularly given the fact that healthcare payments are often complex.
The challenges of Covid-19 also compelled providers to automate complex workflows to drive efficiency and minimize costs. Providers are automating more components of their revenue cycles, with 78% of health systems reporting RCM automation. Still, processes like claims management and follow-up communications largely remain manual due to the challenges around executing workflows that require collaboration between multi-party systems, which are constantly undergoing configuration changes by their own internal teams.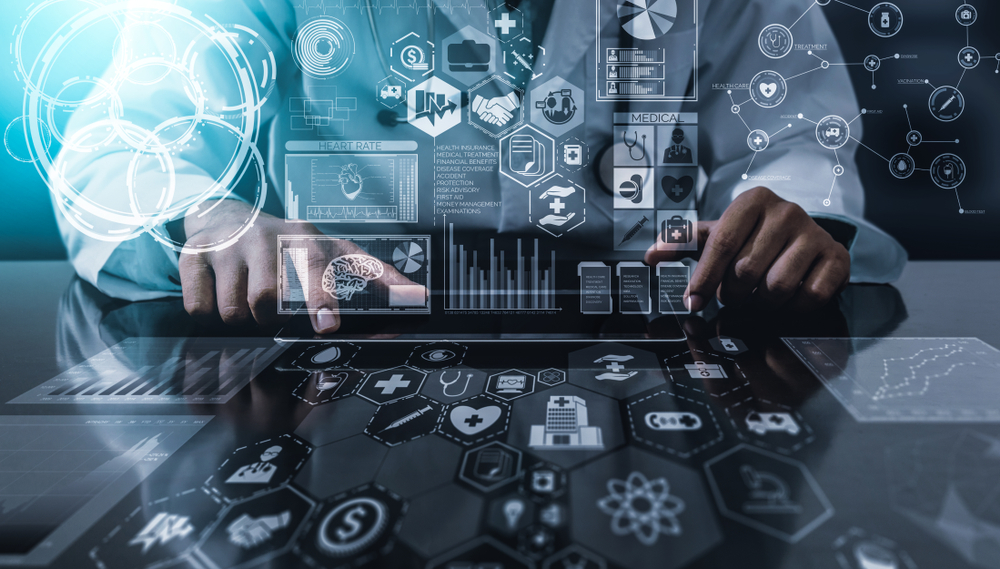 Rajgopal also notes that fees schedules are also challenging, as these regularly change and are on a case-by-case basis between the insurer and provider. Rajgopal foresees the following challenges:
Fragmentation of the U.S. healthcare system
New risk arrangements that are quickly replacing fee-for-service models
An ever-growing diversification of RCM and claims software
Rajgopal suggests that this is where utilizing a BPO has it advantages:
Because of these factors, human intervention will be key in ensuring providers are being reimbursed and compensated in a timely manner. Efficient coordination with payers on denied or misdirected claims and concise coordination with patients to collect or make arrangements to capture their out-of-pocket responsibilities will continue to require specialized vendors who focus on handling complex healthcare contact center services.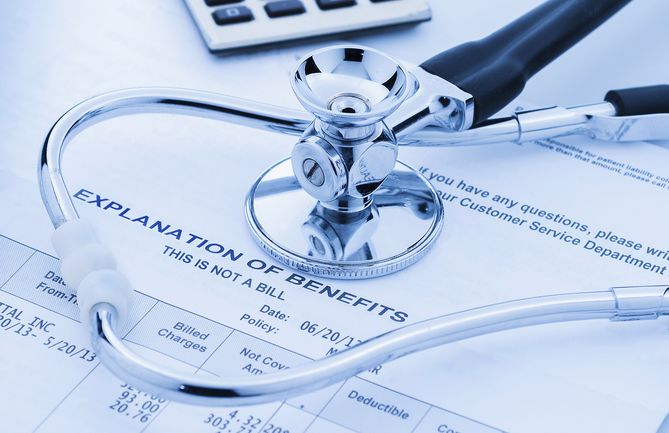 It is important to note that the general consensus in the industry is that technologies like AI and machine learning are NOT replacing humans; rather, they are alleviating staff from menial and redundant tasks -- endowing RCM workers with "super powers." It is true that there will be a need for human intervention, particularly with the complexity of processes like claims management.
BPOs and RCM outsourcing companies like RMS are able to provide resources such as "trained, knowledgeable agents who understand the complicated healthcare payments infrastructure, as well as the industry's increasingly complex regulations and compliance standards" for healthcare providers. However, the most successful BPOs also deploy similar, if not the same, technologies that are available to healthcare providers.
AI and machine learning solutions are key technologies within BPOs, alleviating internal staff from manually processing claims and producing more accurate and higher quality outputs.
Automation and BPOs both have their place within healthcare revenue cycle management. It's up to the providers and hospitals to assess their internal resources -- determining which option fits for them, or if both can be utilized to create a more efficient workflow for their organization.