Nice Actimize & OrboGraph Webinar
Integration of Machine Learning and Image Analysis is Vital
Checks remain a ripe target for fraudsters

So far, we're winning the battle

It will require collaboration between image analysis and machine learning to remain successful
OrboGraph recently co-hosted with Nice Actimize a dynamic webinar entitled Change is Inevitable - How Will You Respond? Along with OrboGraph's Joe Gregory, Allegra Angus and Nithin Mangalore of Nice Actimize discussed with attendees different aspects of check fraud trends, best practices for combating check fraud, including incorporating machine learning and image analysis.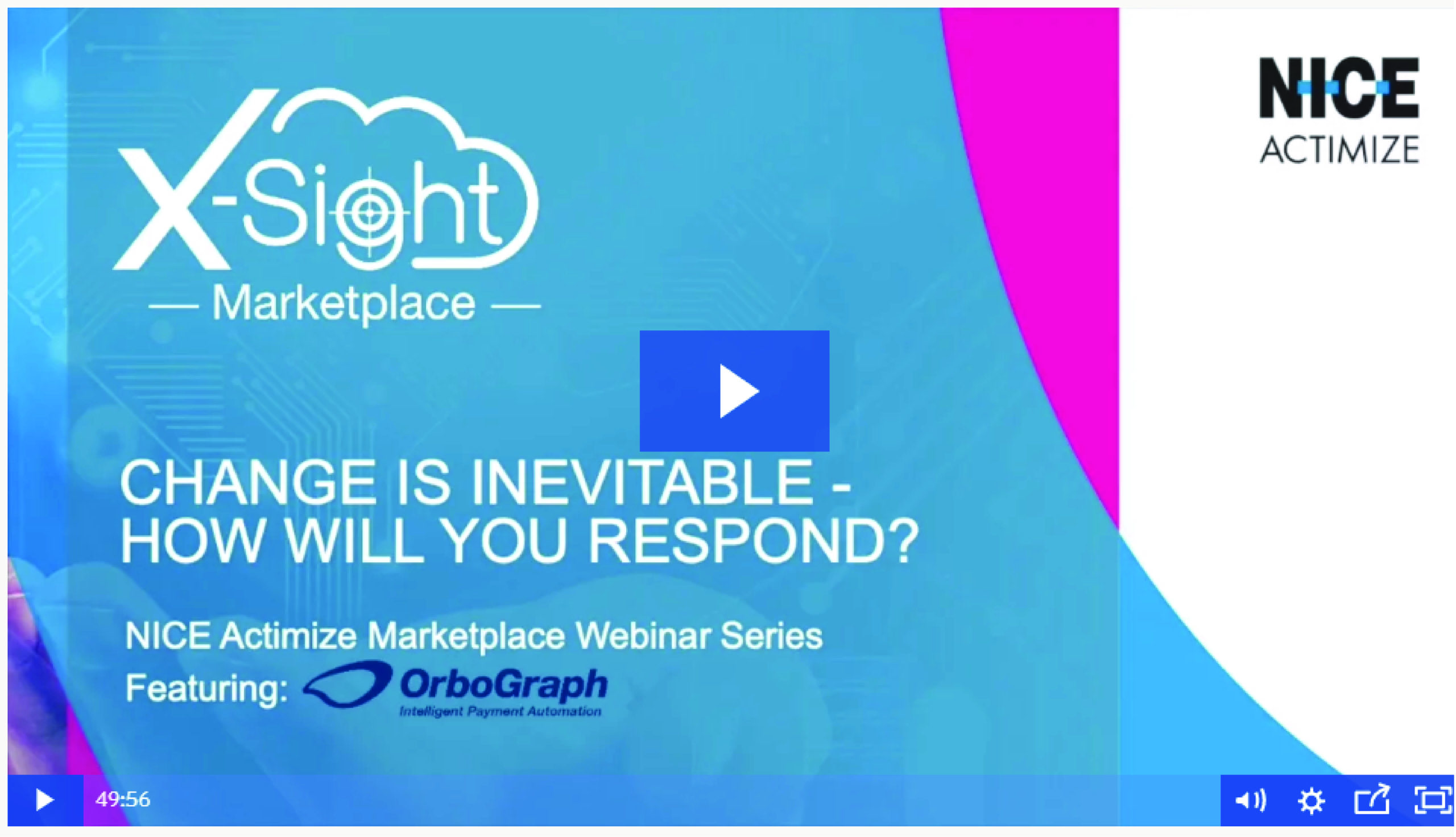 Key findings and discussion points include:
According to the 2019 AFP Survey, 70% of attempted and/or actual payments frauds were perpetrated via check -- far ahead of second-in-line Wire Fraud, which stood at 45%
Fraud against bank deposits accounts amounted to $25.1B in 2018, up from $19.1B in 2016 according to ABA estimates
The nation's banks stopped $22.3B in fraudulent transaction (almost $9 out of 10$) according to the ABA
Why banks are deploying tools and collaborative measures available to identify check fraud attempts before they become liabilities to banks or their customers
Consensus: Check Fraud Attempts Will Increase
The responses from webinar attendees were also very interesting when they were asked whether they expected to see increases in fraud losses:
21 of 32 respondents stated that they thought check fraud attempts would increase in 2020
11 of 29 thought their organization would see increases
10 of 29 thought would stay the same
8 of 29 thought the would see loss declines
With AFP reporting that 70% of payment methods that were targets of attempted and/or actual payments fraud in 2018 and the ABA Deposit Account Survey noting that, in 2018, check fraud accounted for 47% ($1.3 billion) of industry deposit account losses, a rise in check fraud attempts and losses would have tremendous impact on banks.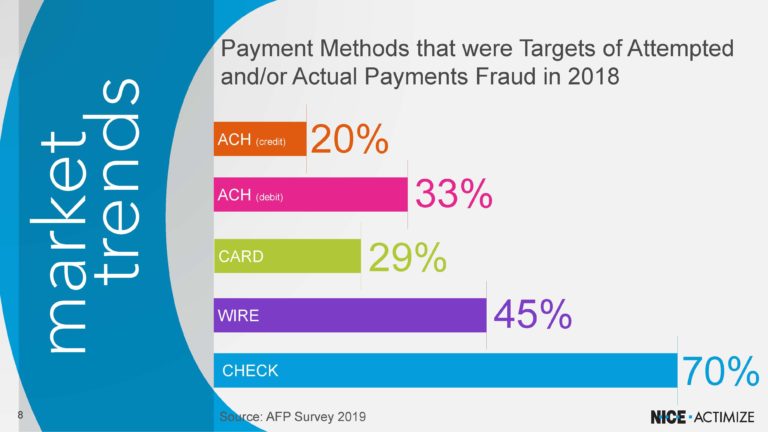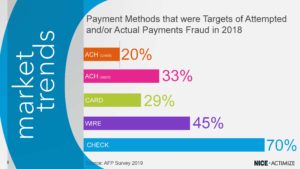 Looking Forward
The bottom line as explicated by the webinar's participants and presenters seemed to be that check fraud in its myriad forms is a force to be reckoned with, and it's more important than ever for financial institutions to keep their tools up to date. Joe Gregory pointed to trends in the recent past that showed periods where legacy systems simply could not keep up, leading to spikes in successful fraud transactions.
Collaborative efforts via machine learning and image analysis appear to be the key to winning the fight against fraud. Image analysis represents the visual factor, while machine learning represents the behavioral component. When combined via collaborative systems, financial institutions have a potent defense against all.