OrboGraph Parent Company KLA Announces Strong Earnings — September 2021
KLA Corporation (Nasdaq: KLAC) -- parent company of OrboGraph -- recently released their September 2021 earnings, announcing that revenue grew 8% sequentially and 35% year-over-year to $2.08 billion, finishing toward the upper end of the range of guidance.

On Wednesday we announced KLA's September 2021 quarter earnings, which continued to highlight our track record of consistent execution and commitment to outperformance. Our results demonstrate strong growth in our core markets, our investment in R&D, the strength of our supply chain teams and the incredible hard work of all our employees. Thank you for your commitment and for all that you do to drive KLA's success.

Highlights from September Earnings
In addition to the growth in revenue, KLA reports the following:
Earnings per share was $4.64, representing 5% sequential growth and 53% growth compared to the prior year.
Segment and product business revenue remained strong.
Revenue for the Semiconductor Process Control segment, including its associated Services business, was $1.78 billion, up 40% year-over-year and up 13% sequentially. Revenue from our foundry/logic customers remained high while memory grew vs. the June quarter. Wafer inspection systems in particular had a strong quarter, growing 71% on a year-over-year basis.
Revenue for our Electronics, Packaging and Components (EPC) group continues to be driven by strength in 5G mobile and infrastructure, as well as continued demand in automotive. More specifically, the Specialty Semiconductor Process segment, which includes its associated Services business, generated record revenue of $102 million, up 15% over the prior year and up 4% sequentially. PCB, Display and Component Inspection revenue was $203 million, up 12% year-over-year, but down 18% sequentially, after a record quarter for the PCB and Component Inspection businesses in June.
Services revenue was $454 million, up 15% year-over-year. Services is on track for another stellar year of strong double-digit growth in 2021, driven by our growing installed base, higher utilization rates and increasing expansion of Service opportunities.
All major product categories delivered strong year-over-year growth.
KLA also released their Global Impact Report, highlighting how they drive additional value with corporate citizenship through environmental, social, and government activities.
2020 was a year unlike any other. Despite all the challenges, together, we grew stronger. True to our KLA values, we never gave up on our drive to be better at work and in our communities.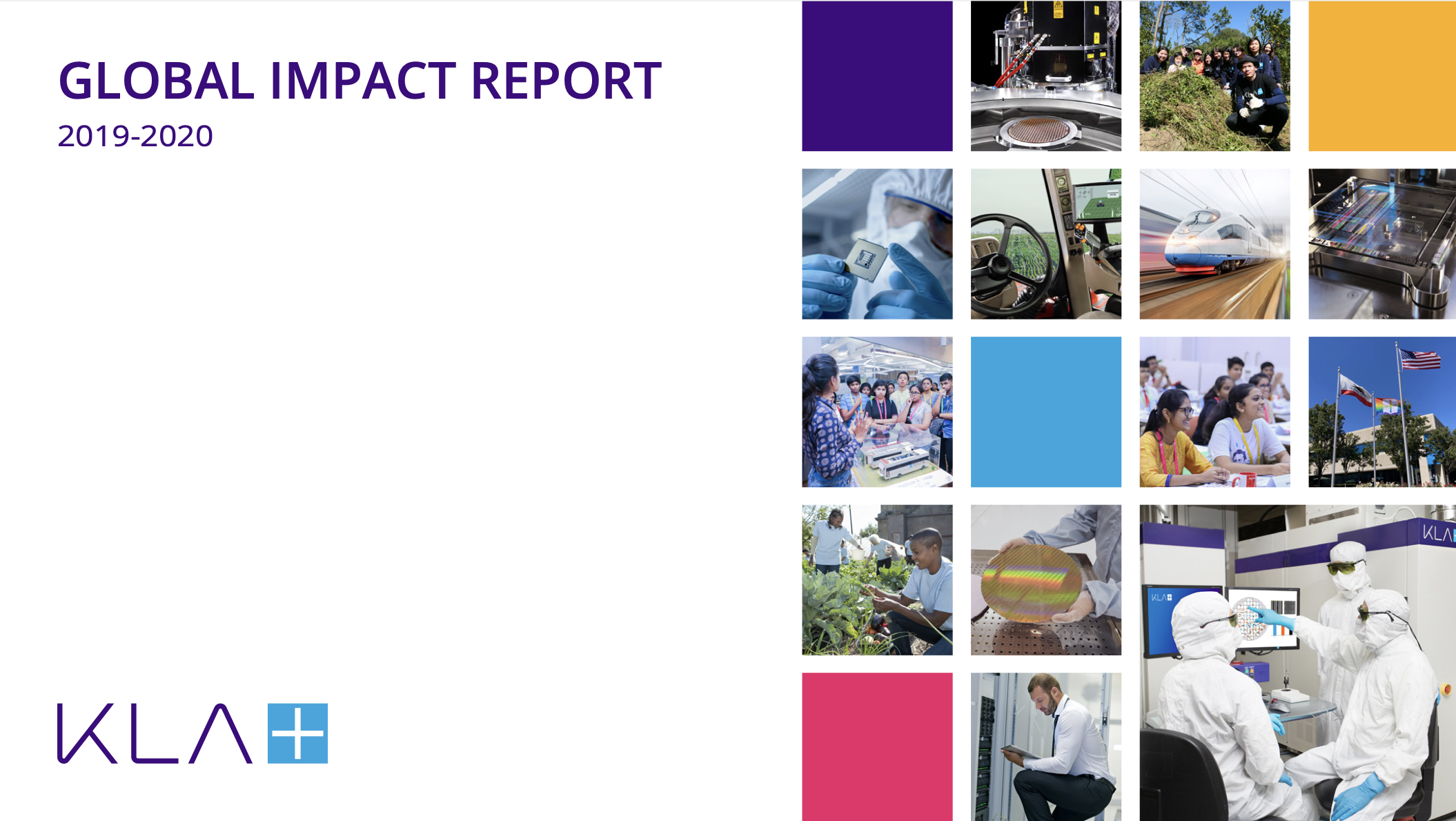 We recently highlighted KLA's Global Impact Report and how sustainability contributes to a greener future (click here to read).
OrboGraph is proud to be part of the KLA corporate family, aligning with KLA's mission of "technology leadership, focus on innovation, strong operating model and commitment to global teams."  We look forward to continued growth and collaboration with KLA.