Aetna Announces Transition to Fully Electronic EOBs in 2022
In the complicated world of healthcare payments and remits, the desire to achieve a straight-through posting process is at the forefront -- and eliminating paper is a priority. The elimination of paper can be achieved via full electronic payment adoption, paper digitation, and/or paper electronification.
In a move to eliminate paper EOBs, Aetna -- one of the largest health insurance corporations and payers in the USA -- recently announced that it will transition to an all-electronic payment and remittance process, according to a California Medical Association news post.
The payor said it plans to transition to the exclusive use of electronic remittance advices (ERA), electronic funds transfer (EFT) and electronic explanation of benefit (EOB) statements for all participating and non-participating providers by September 2022.

For claims payment details, Aetna said providers have the option to either obtain electronic explanation of benefits (EOBs) through the Availity web portal or to sign up to obtain electronic remittance advices (ERAs).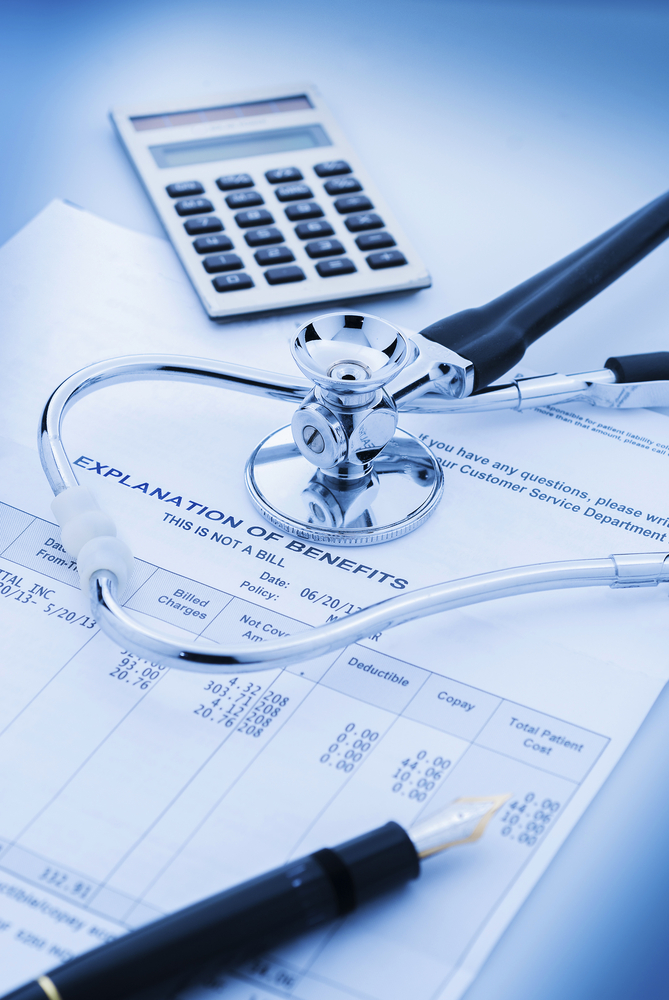 Hidden Costs for Providers
Note that the use of online EOBs in PDF format via web portals and IVR spiked in 2019 to 47% of all remittance advices, while landing at 39% in 2020 per the CAQH index. So, this practice is very familar to providers.
Although less onerous than paper EOBs, accessing PDFs via a portal does entail a certain amount of overhead. Many times, these documents are retreived manually, and then require data entry into an HIS/Practice management system. This is not always an easy transition from a PDF document, leaving additional costs in the process.
Additionally, it's important to understand the costs associated with a virtual credit card. As noted above, those providers who do not adopt ACH and EDI 835 will receive a Virtual Credit Card -- payors send credit card payment information and instructions to physicians, who process the payments using standard credit card technology.
The article notes that this is beneficial to payors, but costly for physicians:
Health plans often receive cash-back incentives from credit card companies for VCC transactions. Meanwhile, VCC payments are subject to transaction and interchange fees, which are borne by the physician practice and can run as high as 5% per transaction.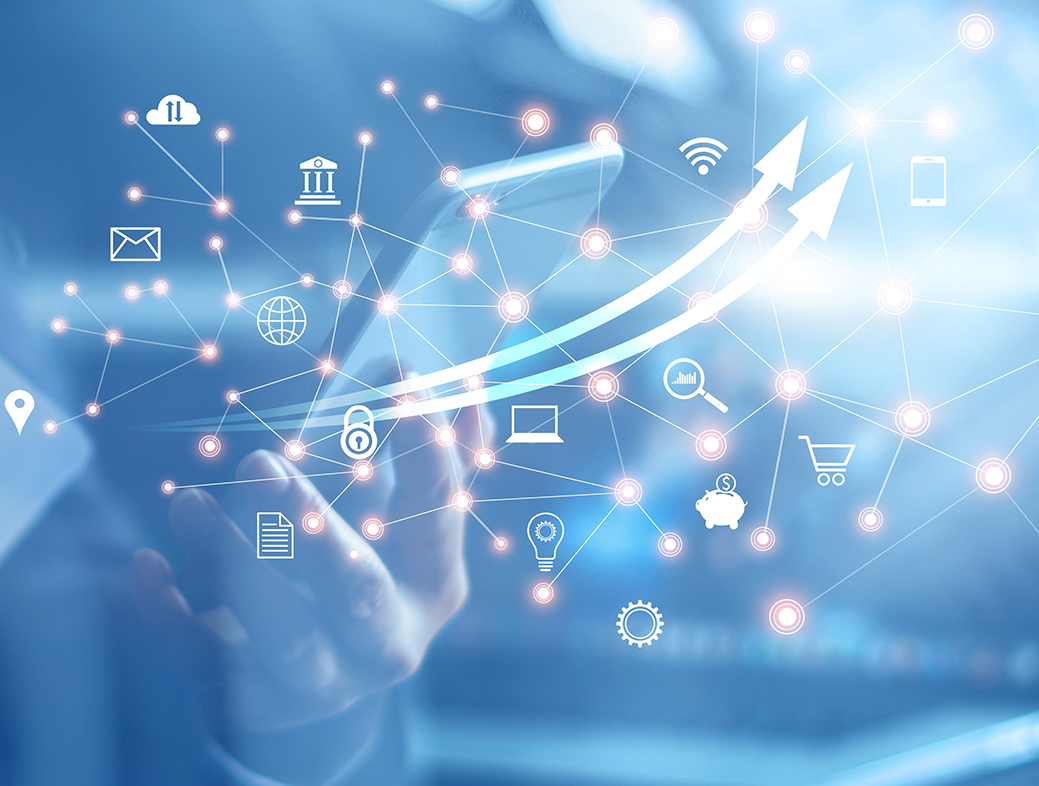 Cost Savings for the Industry
It's no secret that the industry as a whole would financially benefit from a transition to fully electronic payments. According to the 2020 CAQH Index, manual remittance advice costs the industry an average of $4.36 to process, vs. partially electronic at $2.60, and fully electronic at just $1.01.
When we examine results for providers, there are significant savings that can be realized. The 2020 CAQH Index indicates that manual remittance advice costs providers an average of $3.96 to process, vs. partially electronic at $2.53, and fully electronic at just $0.94.
As you can see from the above numbers, there are savings to be had for both the industry and providers. However, the transition has additional costs for providers that need to be acknowledged.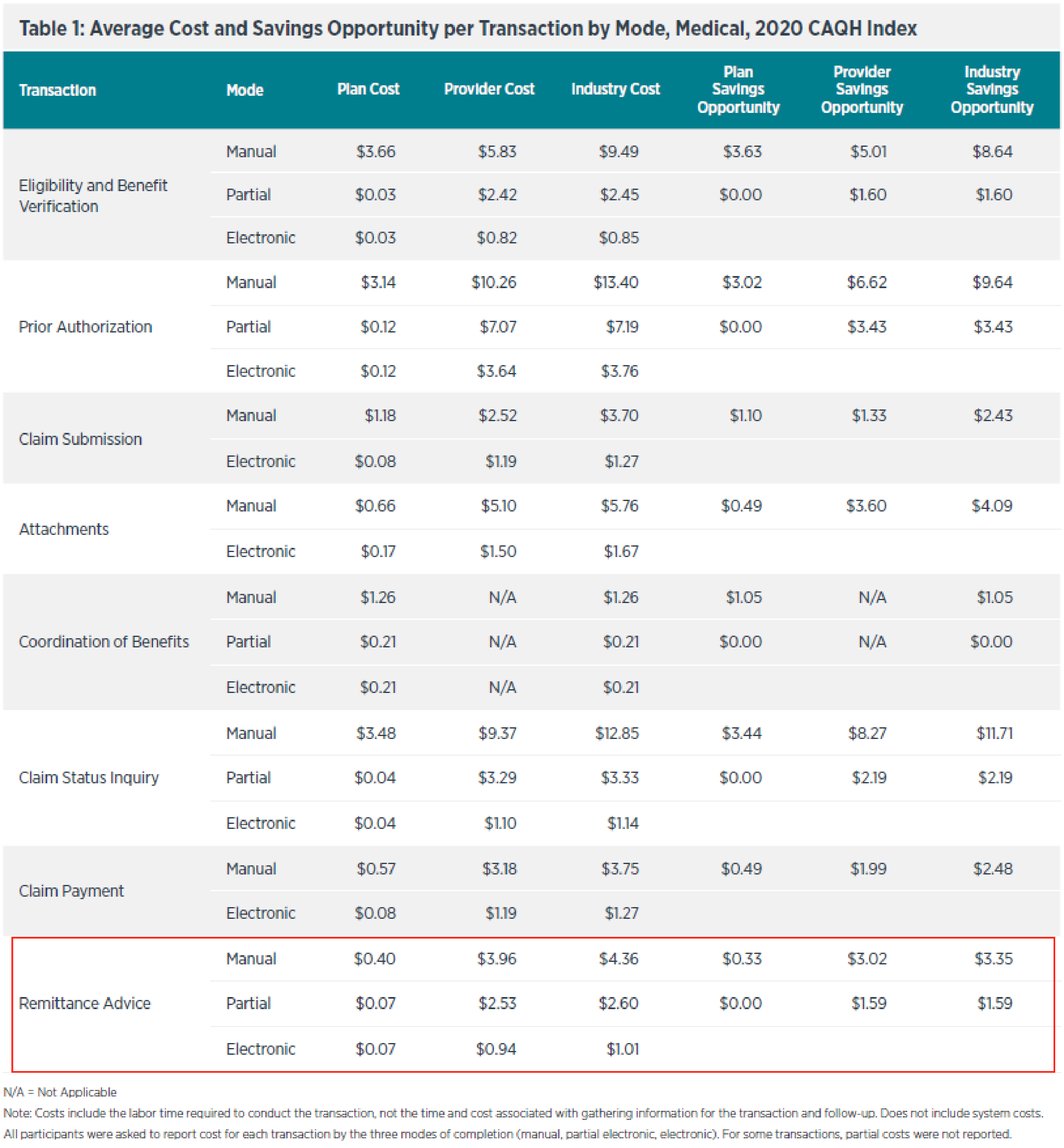 Click the image above to enlarge.
Electronification: The Bridge to Hybrid Automation
While the move by Aetna is certainly a strong step for automating healthcare payments posting, is remains to be seen if others will follow in their footsteps. Fortunately, through the process of electronification, providers, RCM companies, clearinghouses, and billers can leverage a hybrid strategy for automation.
By electronifying EOBs through AI and machine learning, scanned PDFs of paper-based remits and EOBs/EOPs are analyzed and converted to a standard EDI 835 file that is able to be autoposted in your PMS/HIS system. In terms of our Access EOB Conversion solution, the formats of the EDI 835 files are precertified -- with millions of these files already posted by thousands of providers, RCM companies, clearinghouses, and billers -- which enables faster payments as it removes the need for additional testing and qualification.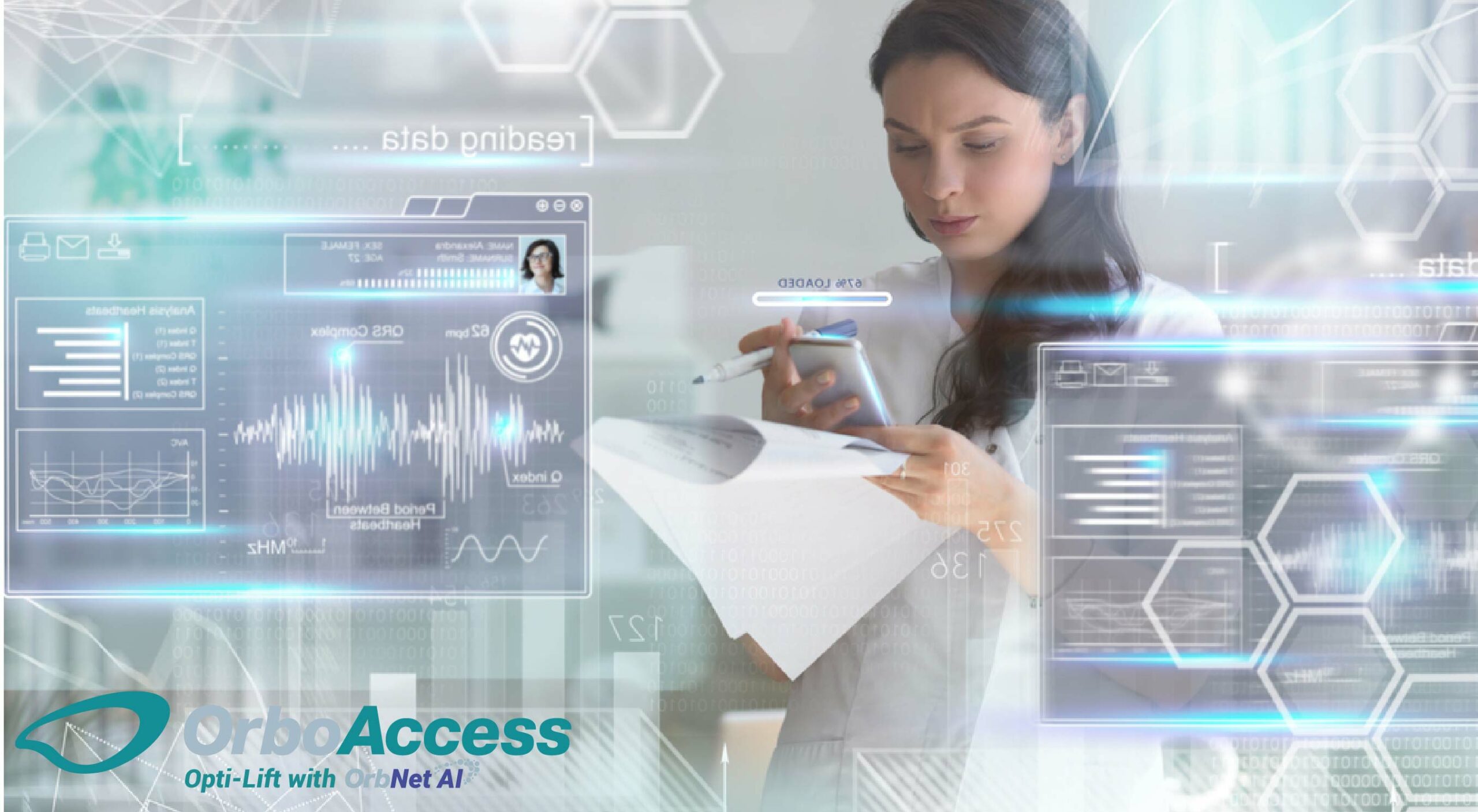 Furthermore, many providers and their RCM vendors benefit from electronification for hybrid automation because it does not require payers to make an announcement like Aetna, as the process is deployed consistent with how payments are currently being sent.
It's clear that the industry is heading towards electronic; those who do not adopt the appropriate technologies now will be the ones to bear increased costs in the very near future.