Counterfeit Check Fraud Scheme Exploiting Homeless People
Scammers recruit the homeless to pass fake checks
Unfortunately, threats are often used to gain complicity
Image analysis is vital to stop these simple schemes
In a story from The Boston Globe, we learn about a counterfeit check scheme involving recruitment (and intimidation) of homeless and transient people from Providence to commit check fraud in Maine, Massachusetts, Rhode Island, and Connecticut.
This was not a pandemic-related scheme; the four suspects began their scam in the fall of 2018, cashing or attempting to cash 450 counterfeit checks amounting to an estimated $450,000, according to an affidavit filed in U.S. District Court in Providence.
Though all four have addresses in Georgia, the mother of two suspects lives in South Providence, and authorities saw the men in and out of her house, according to the affidavit.
From there, under police surveillance, the men drove rental vehicles through the neighborhood, stopping at places where the homeless frequently congregate, and looked for people to put to work, according to the affidavit.

They found them at the Kennedy Plaza bus terminal, in line for breakfast at Amos House, and outside Crossroads in Providence. They circled streets in Upper South Providence, stopping for random pedestrians, and the usual gatherings at the McDonald's and Burger King on Broad Street, as well as a liquor store in Central Falls.
Taking advantage of persons in dire straits to help pull off a fraud scheme is, unfortunately, not a unique idea. Undoubtedly the added pressure brought on by COVID-19 helped the scammers' recruitment efforts. They also deployed threats and intimidation to get the persons "on the payroll," as they called it.
The first thing authorities came upon when tracking the suspects were two basic printers in a hotel room -- that was the extent of their capital outlay for manufacturing counterfeit checks (recall the scammer who bagged a Porsche after creating a fake check on a $35 printer). The Providence Journal provides more context from the affidavit, according to Medway police Detective Lt. Matthew R. Reardon:
"The fraudulent checks had the correct victim business names and addresses, the correct routing and account numbers and the check numbers were consistent with the current check numbers being used," Reardon wrote.
"All of the fraudulent checks were computer-generated and appeared to be printed on commercially available check stock for a printer. The fraudulent checks largely had the correct company logo on the checks, indicating they were likely scanned and reproduced," he wrote.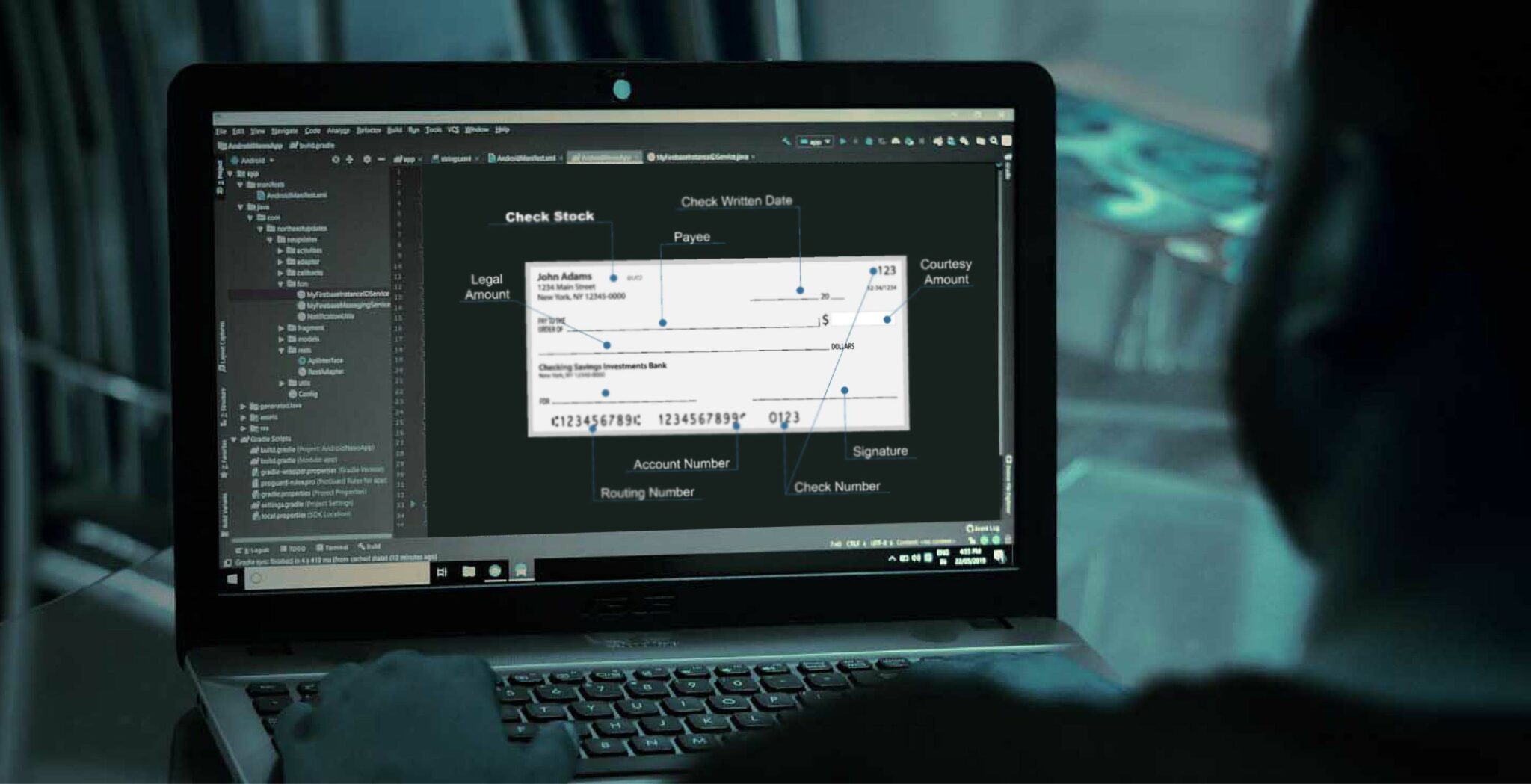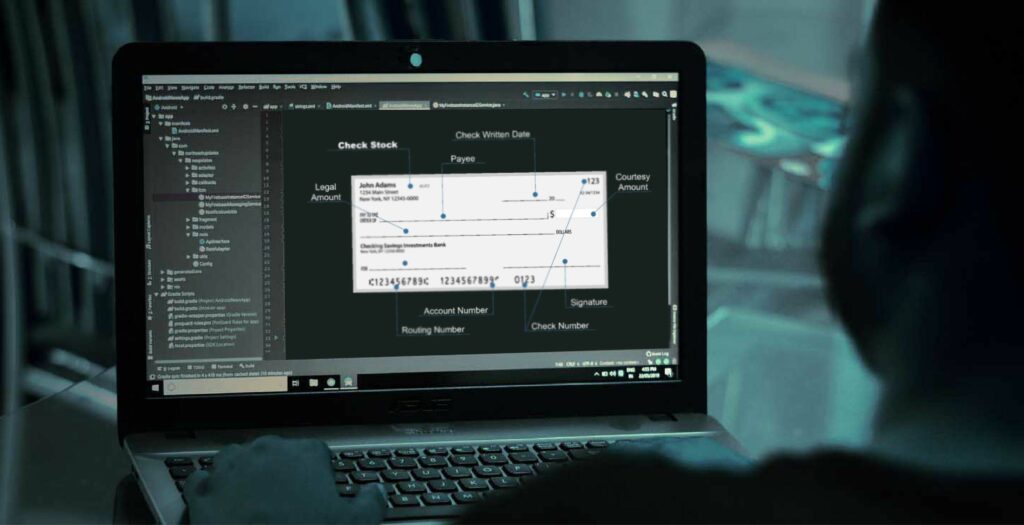 Fortunately for them -- or so they thought -- any risk involved was squarely on the shoulders of their "agents" who were "on the payroll."
When examining the check fraud scheme above, it is clear that transactional analysis alone is not enough to fully detect these counterfeit checks. In order to ensure that banks are able to protect themselves and their customers from fraud losses, banks need to deploy image-analysis technologies leveraging AI such as Anywhere Fraud v4.1 with OrbNet Forensic AI that will examine check stock and signatures, comparing them to previously cleared checks, and provide a risk score -- alerting banks to counterfeits, forged, and altered checks. See the full scope of Anywhere Fraud v4.1 capabilities via the link at right.