Feel the Pain: Paper Is Hurting All Healthcare Stakeholders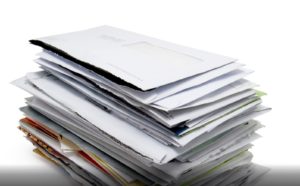 The Trends in Healthcare Payments Seventh Annual Report: 2016, available for free download – offers a look at how delaying the inevitable electronification of payments at all levels of healthcare transactions is costly on many levels to healthcare providers.
Consider the following facts from a post at at AJMC:
88% of providers reported that they received paper checks and EOPs from one or more of their payers
85% said that they preferred to receive payer payments via electronic remittance advice (ERA) and electronic funds transfer (EFT)
The average time spent on processing a manual paper-based transaction is 8 minutes, but can be as long as 30 minutes and costs $3 more when compared to electronic transactions
OrboAccess Intelligent Payment Automation not only addresses the issues above, but enables full research access to transactional data and enables business intelligence on a variety of payment sources. That's value multiplied by value!
SaveSave
SaveSave
SaveSave