Genesis of the Coming Identity Fraud Crisis (Javelin Study)
Fraud looms large in the months ahead as consumers confront economic stress worldwide
While there are fewer fraud victims, the impacts are greater
Multichannel account access makes account takeover easier for fraudsters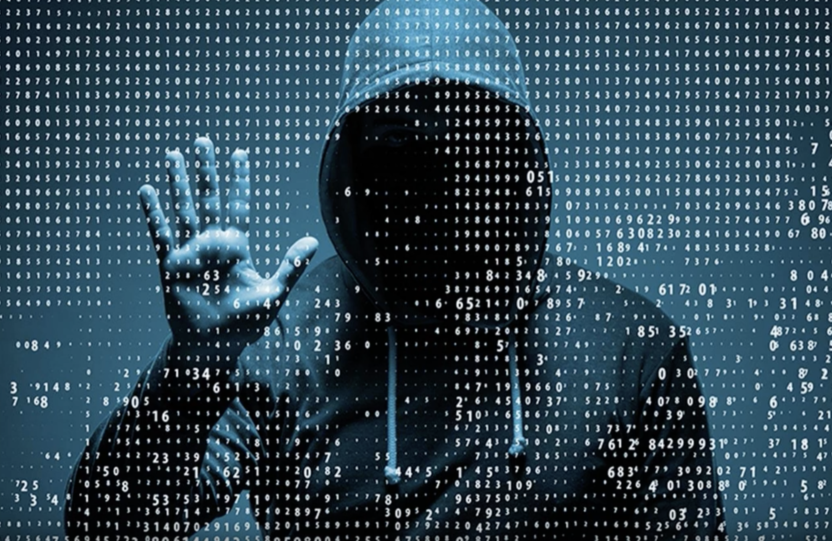 Javelin Strategy & Research has made available their 2020 Identity Fraud Study (available for download here). The data presents a sobering outlook:
The results of Javelin's 2020 Identity Fraud Survey serve as a wake-up call—one that will force financial institutions, businesses, and the payment industry to reevaluate how identity fraud is managed. Total identity fraud reached $16.9 billion (USD) in 2019, yet the dollar loss is only part of the story. To have a more fulsome understanding of identity fraud a comprehensive evaluation of the drop in number of victims lead to several unsettling findings. Criminals are targeting smaller numbers of victims, while inflicting damage that is more complex to prevent or remediate.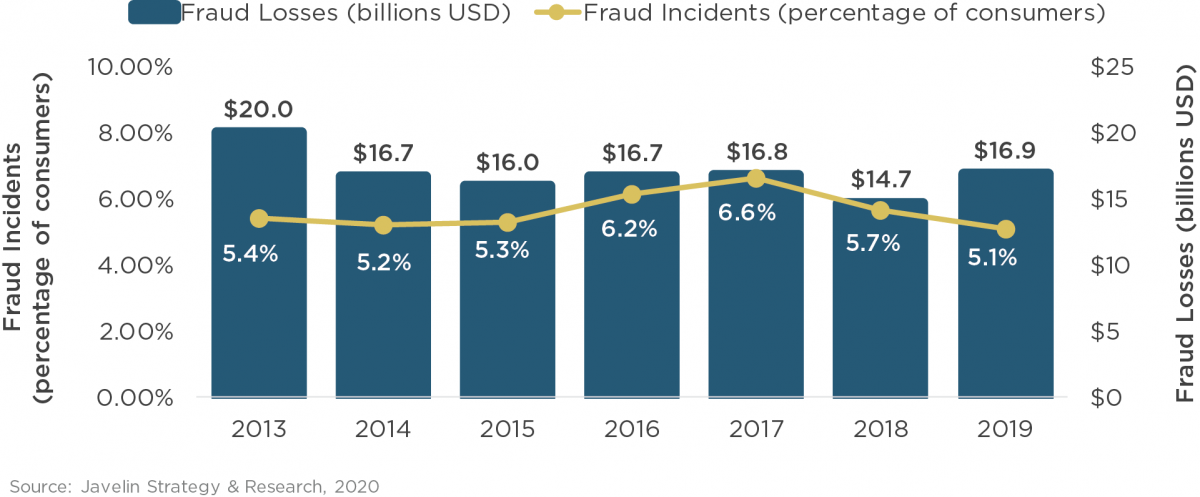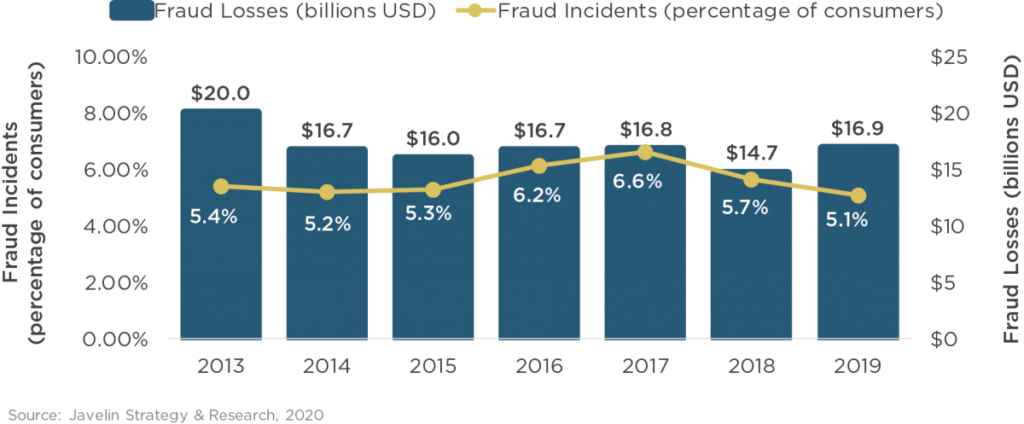 It's somewhat like reporting fewer mosquito bites, but with the caveat that the bites occurring are suddenly much more poisonous to the victim. As detailed in the report, fraud activities have moved from from simple counterfeiting of credit cards to the much more "sticky" level of identity fraud via checking and savings account takeover.
Account takeover fraud is one of the hardest types of fraud to identify because of the multichannel account access and the desire to reduce friction in the consumer experience. New technology is available to help mitigate risk and improve the consumer experience, yet often it goes unused or is unavailable to consumers. What is clear is that criminals are adapting to new technology faster than consumers will adopt technology to reduce their risk.
Again, the financial stress being put on consumers worldwide has left them particularly vulnerable to these "deep" attacks. For example, the amount of information required by the IRS website to check on stimulus check availability for persons who haven't yet received their payment is fairly significant, up to and including social security numbers. It's very easy for a fraudster to construct a dummy web page to gather that information from unsuspecting persons.
The Javelin's 2020 Identity Fraud Survey specifies three primary areas of concern:
Fraudulent account openings (synthetic identities),
Person to person (P2P),
Full takeover of all accounts (not just checking or cards but also investment accounts and other high-dollar balances)
At the checking account level, is important for financial institutions to ensure their clients accounts are protected, especially when access to their account is readily available online and through apps. Requiring secure passwords and deploying multi-factor authentication can provide a strong blockade to fraudsters to access accounts for take-over.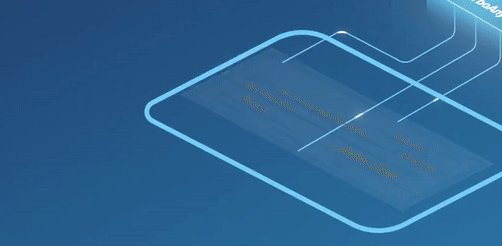 Banks should know that if the fraudsters are able to get their hands on a check to create a forgery, counterfeit or alteration, combined analytics and machine learning algorithms, deploying image analysis technologies can help detect anomalies on the check to protect both deposited items as well as checks coming in to be paid. In the case of account taker, fraudsters deposit fraudulent checks and send the money out via P2P tools.
We have been harping on the cross channel fraud topic for some time. This FTC online reporting system is a great tool to assist in your prevention.
---
This blog contains forward-looking statements. For more information, click here.