Healthcare Innovations – Beyond the United States
Introduction to the Nashville Health Care Council (NHCC)
NHCC 13th International Health Care Mission to Israel
Israel Making Its Mark on Healthcare Innovations
Established in 1995, the Nashville Health Care Council is a premier membership association, convening the industry's top minds and providing a foundation for collaboration in health care for more than 20 years. Supported by a board of world-class health care leaders and nearly 300 corporate members, including OrboGraph, the NHCC is accomplishing this purpose through a range of unique programs and initiatives.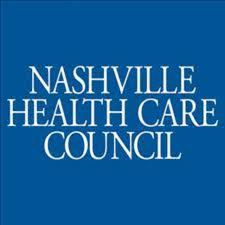 The Nashville Health Care Council is known for its groundbreaking mission trips to locations around the world in search of healthcare innovations. In 2019, Israel was the focus and here is why:
Israel's Technological Innovations are Revolutionizing Healthcare
Israel continues to be a leader for technology, particularly in the healthcare industry. As of 2019, Israel boasted more than 400 digital healthcare start-ups. Furthermore, Israel is the home for the R&D centers of many technologies companies including GE, Microsoft, Phillips, Samsung, and OrboGraph's technology center of excellence.
The NHCC breaks down the 5 sectors that Israeli companies are currently active in:
Health Analytics
Telemedicine
Clinical Workflow
Wearables & Sensors
Personal Health Tools
However, many venture capitalist investments are towards artificial intelligence and analytical technologies. According to the NHCC:
The two sectors which have attracted the highest amounts of capital to date are AI-based solutions (mainly in the fields of imaging and predictive analytics) and data platforms which collect, present, and contextualize data.
We have detailed how AI-based solutions and data platforms are particularly important in revenue cycle management. These technologies are capable of automating the processing of paper and PDF-based remittances and EOBs, electronifying correspondence letters for increased process efficiency, and analyzing denied claims to reduce and prevent the number of denials.
Learn More About the 13th Annual Health Care Mission to Israel
In 2019, the Council held its 13th International Health Care Mission in Israel. Unlike previous mission trips this one had a theme: Innovation. While on this trip the Council and its delegation were able to see firsthand how and why Israel is quickly becoming a meaningful global leader in health care. They were able to see the advancements in Israel's digital health, medtech, and biotech sectors. Attendees had the unique opportunity to meet with Israeli entrepreneurs and discuss the delicate balance in the government and private sector relationship in health care. We anticipate the information gathered and the relationships built during this trip will have a lasting impact on the Nashville health care community.

OrboGraph's Co-President, Barry Cohen, along with a prestigious group of CEOs, healthcare providers, start-up executives, leaders, and members of private equity firms during the 13th Annual Health Care Mission to Israel. 
Throughout the Nashville Health Care Council's Study Mission to Israel, delegates witnessed how a culture of innovation pervades every part of the Israeli health care system – from the development of cutting-edge medical technology to efficient delivery of care by health care providers and forwardthinking Healthcare Maintenance Organizations. The scrappiness of Israel's entrepreneurs, the innovation focus of its health care systems and the desire to partner with US-based health care companies provide an immense opportunity for Nashville Health Care Council member companies.
Israel, also known as the "start-up nation," is the source of many healthcare innovations and home to a very efficient healthcare system with much to teach in terms of best practices, controlling costs, and delivery of services.
Click here to download an incredibly informative white paper detailing the mission.