Hidden Costs of Check Fraud: FIs at Risk of Losing Customers
Fraud is on the rise
Incidents of fraud cost money - and customers
Partnering with third partner AI and machine learning solutions are most often the best answer
We all know that fraud can and does cost businesses revenue. However, the findings detailed in "The Next Chapter in Fraud: Using AI to Unveil Payments Intelligence," a PYMNTS Intelligence and ACI Worldwide collaboration at PYMNTS.com, reveal that fraud costs customers as well.
More consumers are experiencing payment fraud, with an astounding 88% increase between December 2021 and March 2023. A PYMNTS Intelligence chart examines the array of challenges that providers report facing when working against fraud.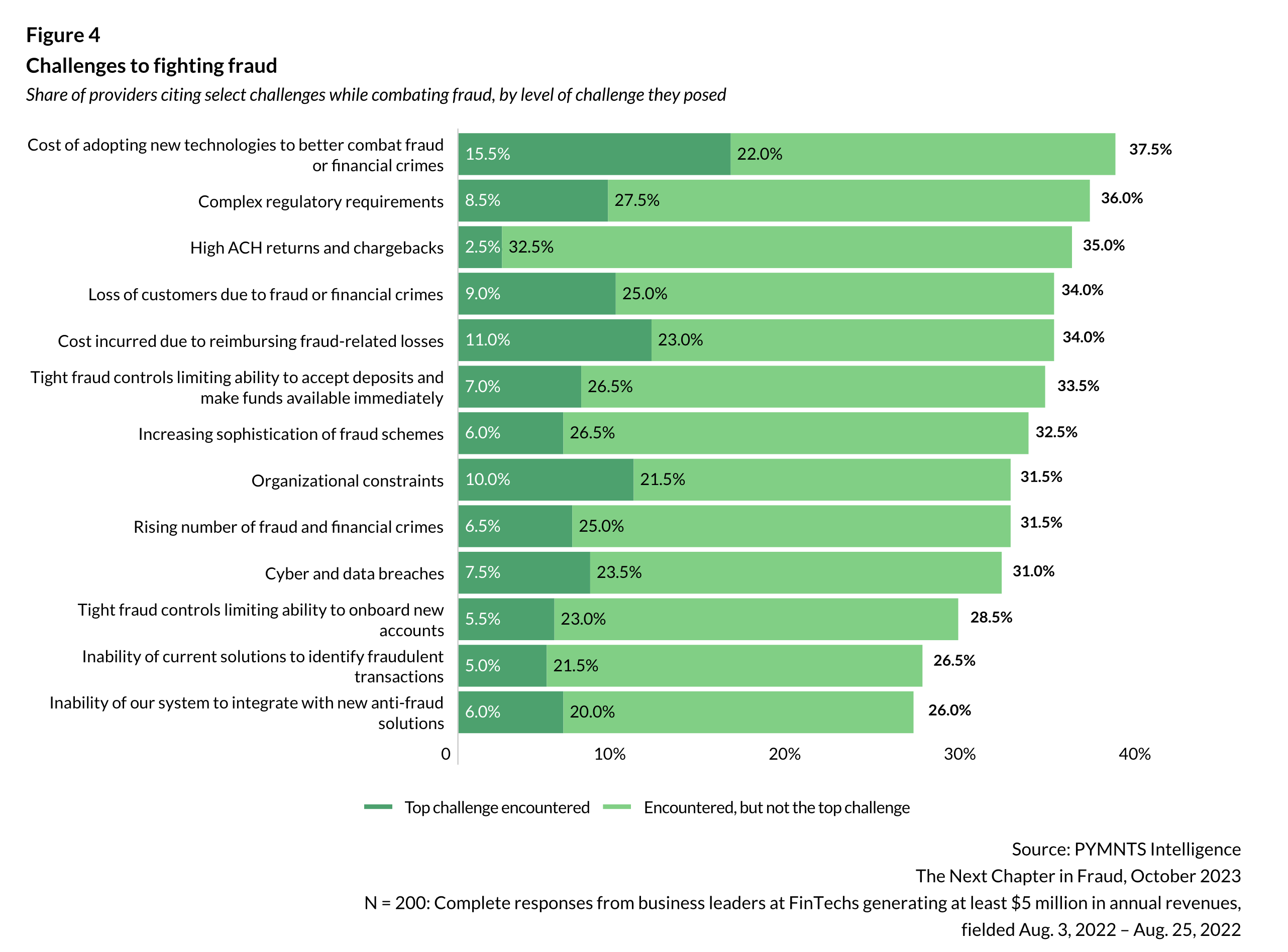 While many of these challenges affect financial institutions, both "Cost of adopting new technologies" and "Loss of customers" are significant concerns.
As noted in the article:
Fraud and financial crime solution providers must work with prospective customers to show how their investments in new technologies to combat fraud or financial crime can benefit bottom lines. They will also benefit from showcasing how their solutions address complex regulatory problems and reduce the costs that prospective business customers may incur due to reimbursing fraud-related losses. Businesses looking to mitigate those same issues will benefit from learning about such solutions and considering additional investments or upgrades to strengthen fraud detection and management. The latest solutions are not just about fighting fraud, however. They help vendors deliver intelligence to FIs, benefit fraud management and provide insights into consumer habits, economic stability, targeted solutions and services and more.
AI Provides the Answer to Fraud
When it comes to fighting fraud, PYMNTS research shows clearly that AI and machine learning solutions are out ahead of the pack in terms of utilization by leading FIs.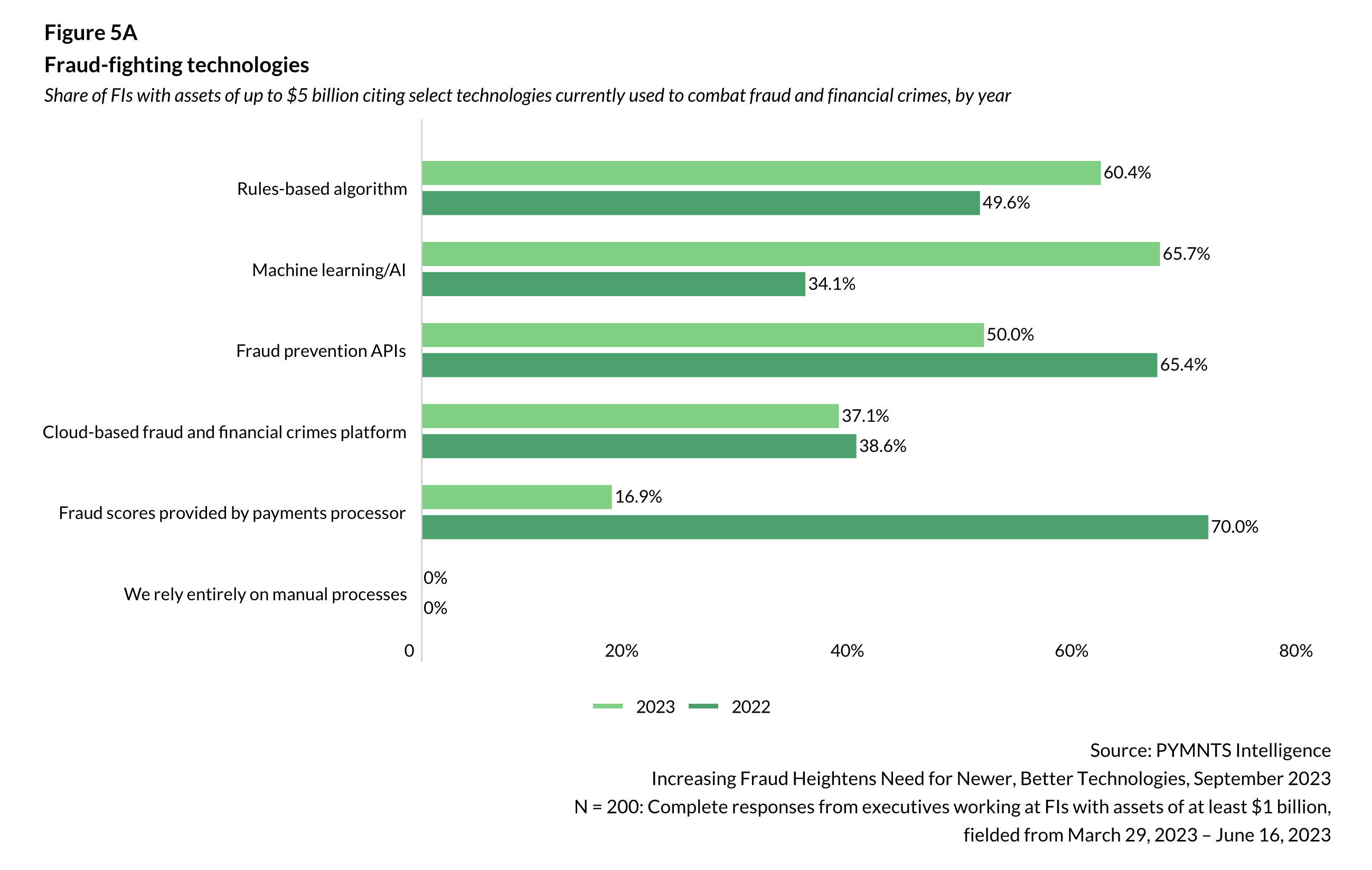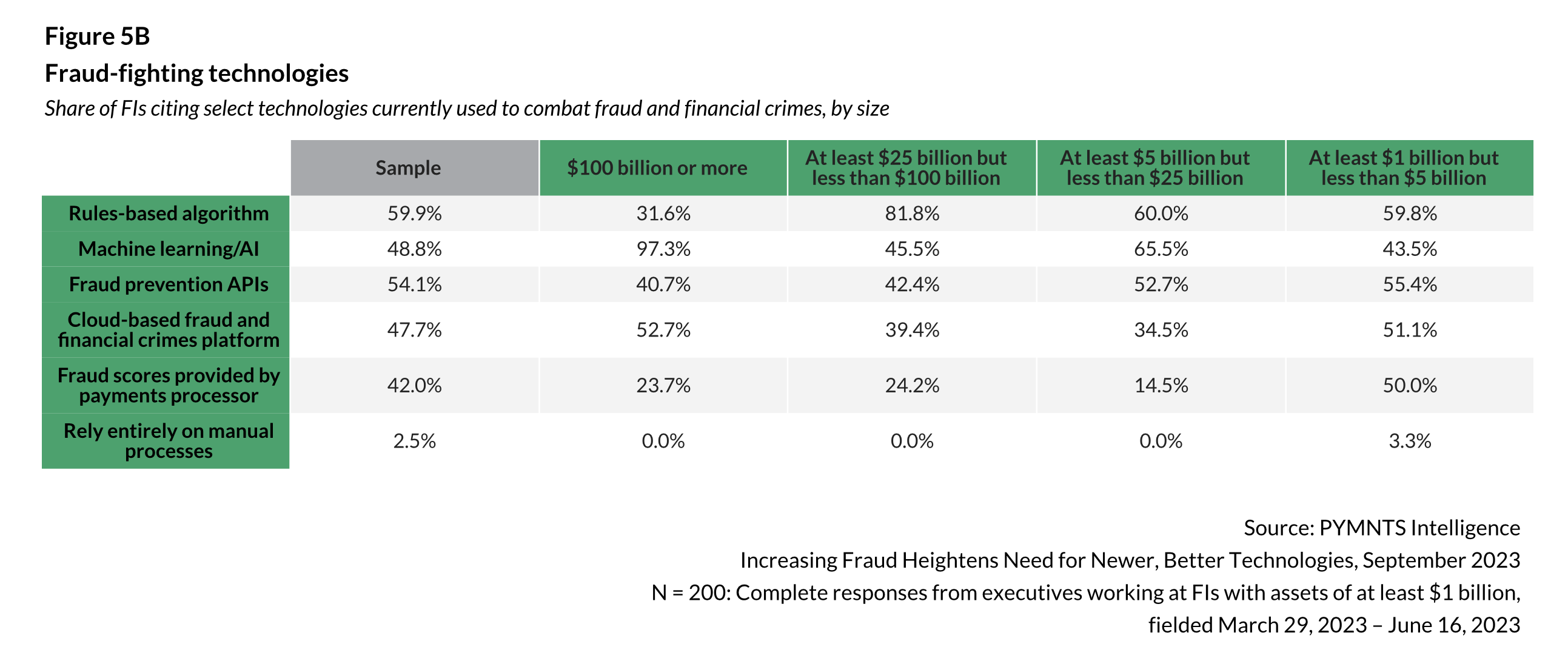 Also, further data show the largest percentage of FI's are looking to third-party solutions like OrboGraph to help keep fraud under control: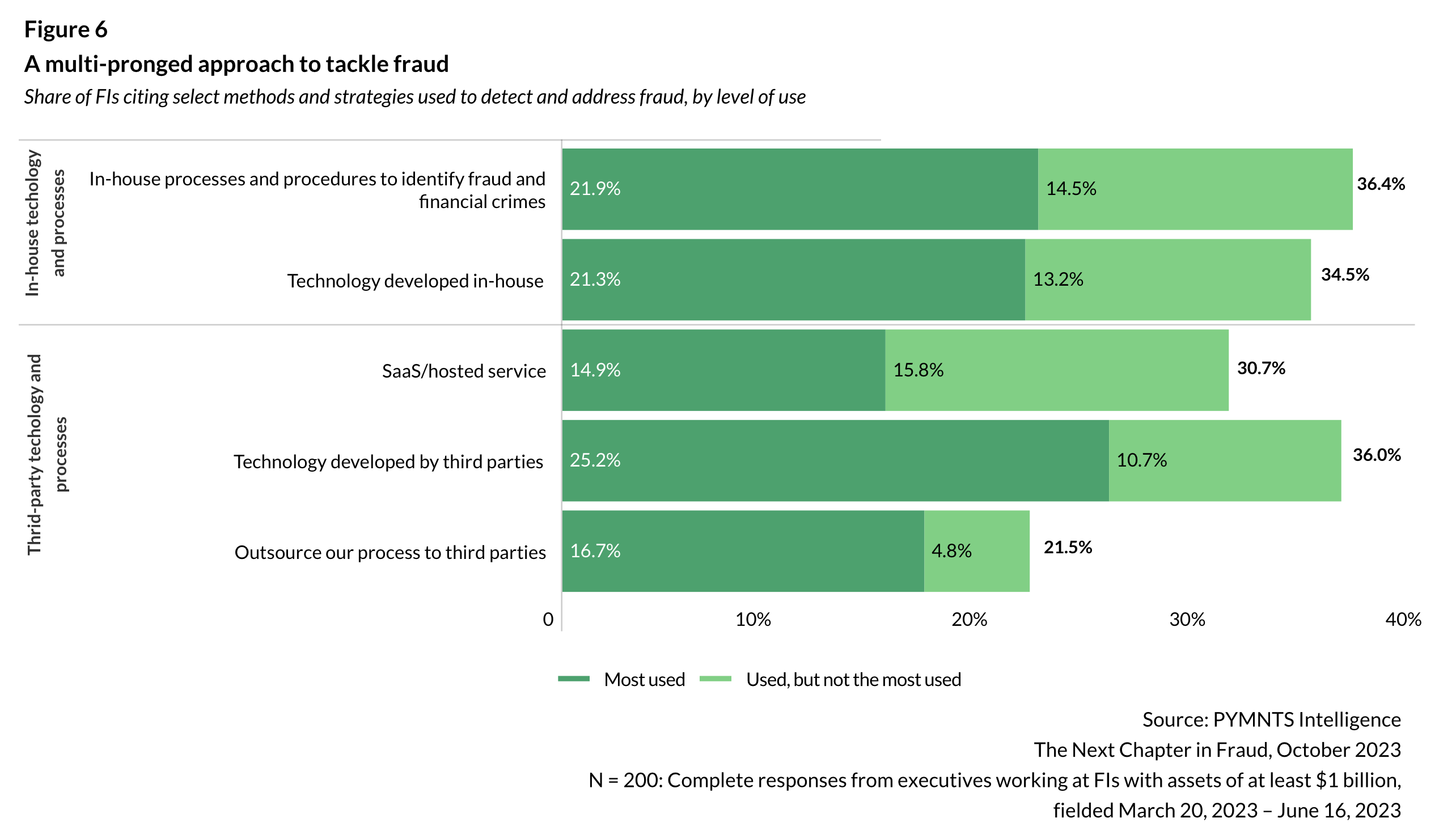 All FIs rely on third-party fintech vendors for fraud technologies -- from the large top 10 financial institutions to community banks and credit unions. While large FIs do have the internal resources to develop more in-house solutions, most FIs of any size do not possess the expertise to develop the right solutions for fraud. This is why FIs rely on fintech vendors and their core processors to attack problems -- including check fraud detection.
Check fraud detection is a complex task. As we have noted in the past, it takes a multi-layered approach, combining different technologies like image forensic AI, behavioral analytics, consortium data, positive pay, and dark web monitoring to create a full-scope check fraud detection solution. These technologies are typically available to integrate into fraud review platforms or can be leveraged through core processing vendors via their fraud platforms.
Solutions and technologies are available for FIs -- and it's time for them to take advantage before losing funds and customers.