Ingo Money: Checks are "Money Mobility Instruments" & Fraud Targets
Checks can be a critical component of money mobility
"People have moved from bricks to clicks"
FinTechs are "newbies" to checks
Ingo Money CEO Drew Edwards recently had a conversation with PYMNTS' Karen Webster that you can watch below. Mr Edwards emphasized the "good news-bad news" surrounding checks in that they can be a critical component of money mobility, or a hindrance.
At a high level, money mobility is the concept and execution whereby money — from any source and across any payment method — can move in and out of accounts, including "me to me" transactions between linked accounts.

There's just one problem.

"Checks are a fraud magnet," Edwards said.
In fact, check fraud is doubling every few years "as people have moved from bricks to clicks." Need an illustration of the digital shift? PYMNTS quotes Bank of America CEO Brian Moynihan as noting that fewer than 15% of deposits physically enter branches anymore.
Edwards sees checks becoming more popular: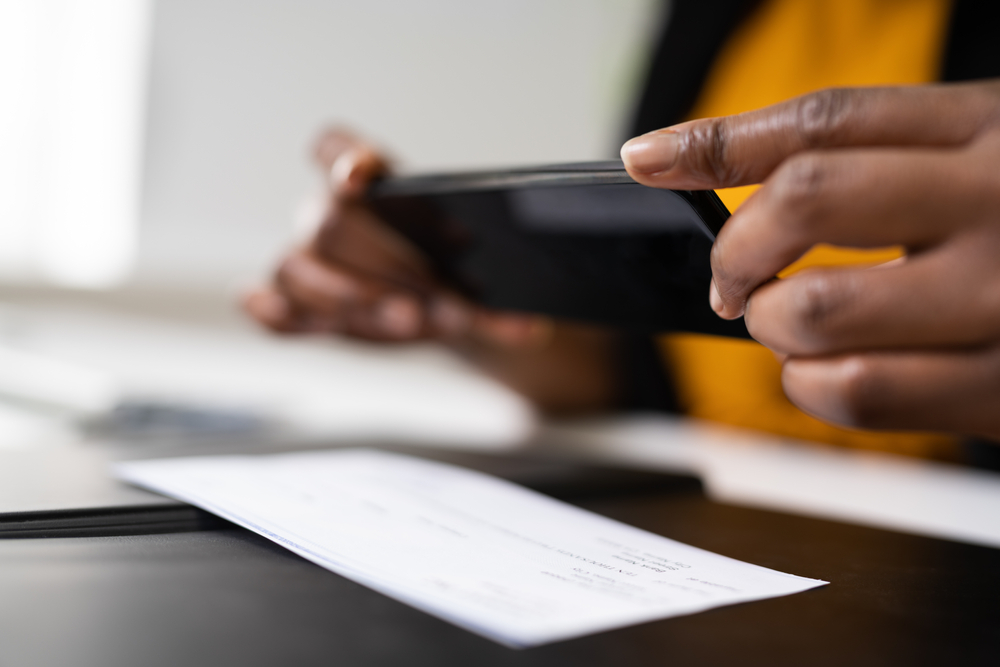 While cash still has its place, according to Edwards, its use is quickly declining from current levels (the Federal Reserve has estimated it at 20% of payments volume). All the while, checks, as a digital, inbound funding source, is still growing.
"Blurred Lines" Between Check Deposit and Check Cashing
As explained in the accompanying article, a check is a financial instrument that is "a promise to pay" which protects the person writing the check -- often at the expense of the person receiving the deposit, Edwards explains.
That's a significant problem for the digitally focused FinTech issuers who must mull checks from an almost existential standpoint. First, they must understand the difference between check deposit and check cashing. In the former case, the depositor takes the risk, while in the latter, the check is converted into instant, irrevocable funds. What will they offer — depository services, instant check cashing, perhaps both?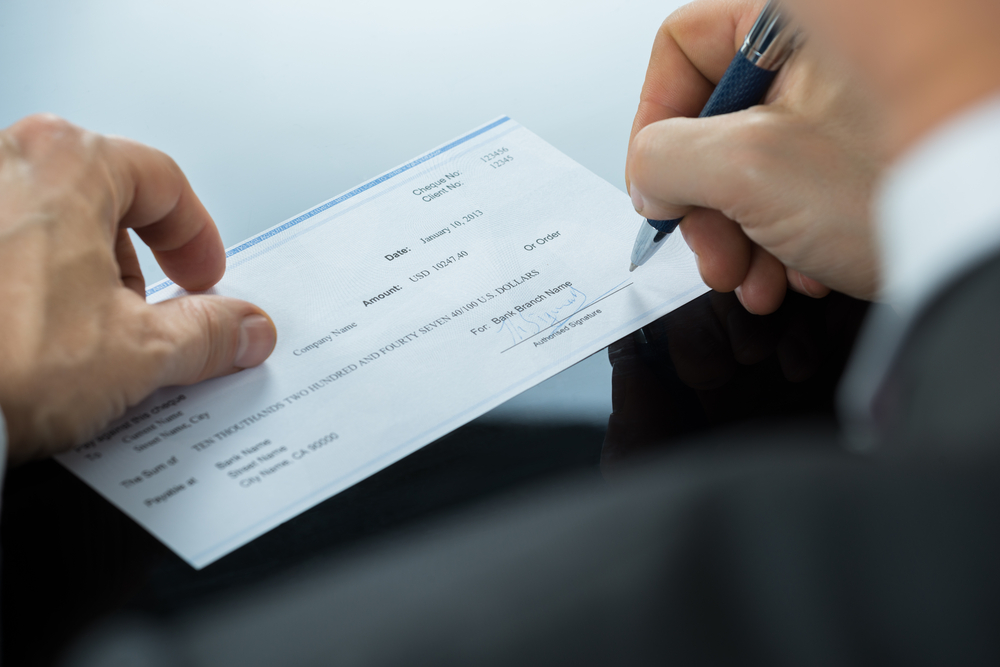 Edwards notes some "blurring of the lines" between check deposit and check cashing within the industry. He explains that consumers can cash checks inside of PayPal, Venmo and most of the major prepaid brands; many neobanks elect to just take deposits, and some of the marquee names among the traditional financial institutions (FIs) offer their consumers both options.
PYMNTS goes on to note that "Checks, in other words, are evolving through the 'crawl, walk, run' stages, transitioning from paper to ready funds, rendered across digital channels."
Additional risk arises because many firms jumping in are relative newbies in taking checks -- so they have a big target painted on their proverbial backs at which fraudsters take aim.
These newbies don't have the scale or customer base that a Wells Fargo might have when it comes to parsing risk and fraud. The banks also have a leg up because they typically make it more difficult to open an account, thereby making it more difficult to defraud them.

"Every one of these FinTechs that have started taking checks has helped to create a new ecosystem where the bad actors can play," Edwards said.
Digital-only firms, ironically, are already good at leveraging machine learning (ML) and artificial intelligence (AI) to examine risk with digital transactions. However, when it comes to examining paper-based activity that is then brought into the digital realm, as Edwards observes, they come up short.
FinTechs may be signing up to embrace image capture and deposit technology, but they don't have the market data, visibility or experience necessary to manage the check risk with broad availability. It takes a nationwide view of the bad actors to fight fraud effectively.
This is where FinTechs need to leverage other partners with the industry knowledge, experience, and technologies that can integrate or work in tandem with their solutions to provide the check fraud detection needed to stop these bad actors.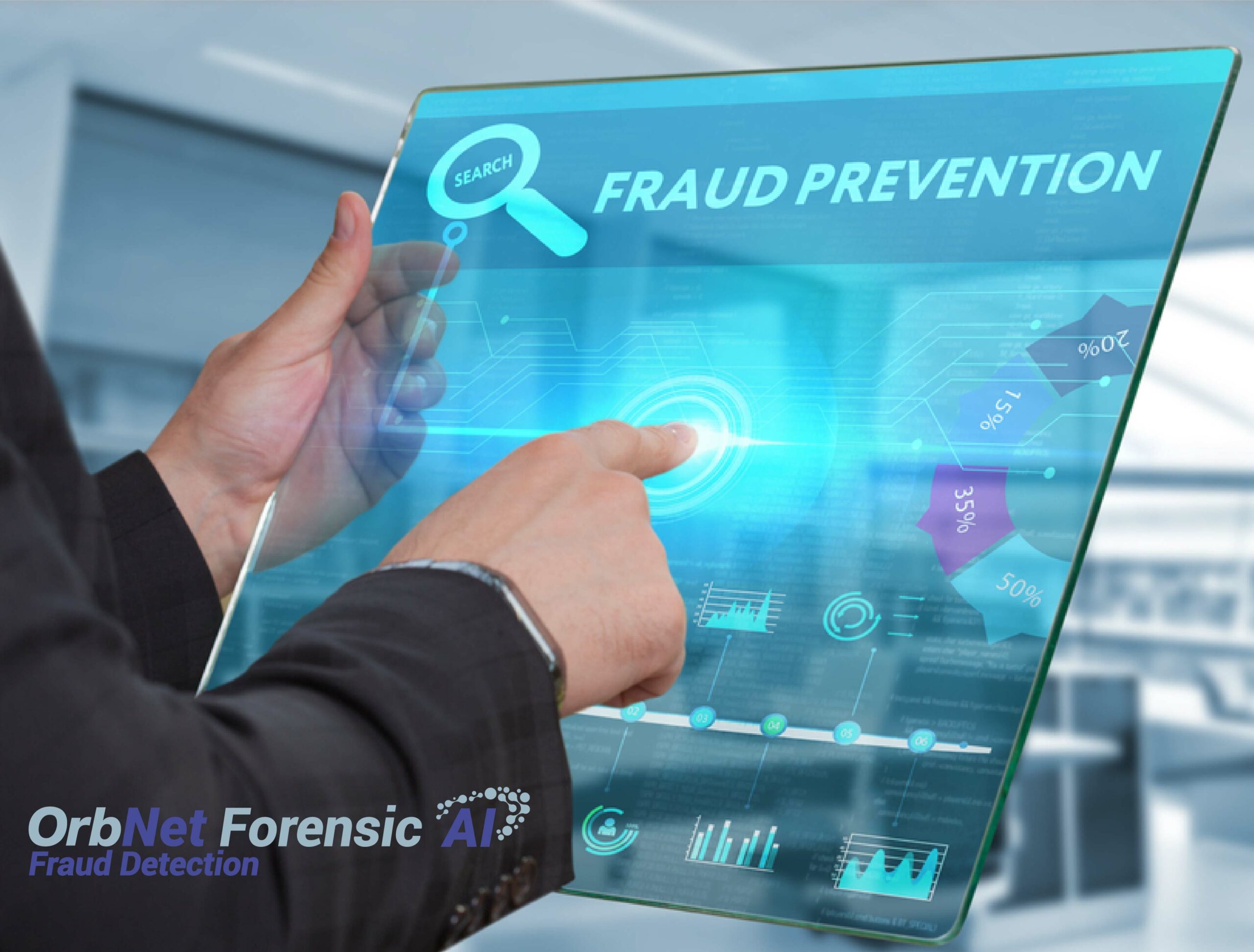 By working with companies like OrboGraph, which has already invested in and developed their own image-forensics AI technology, these FinTechs are able to integrate these technologies into their pre-existing solutions to not only provide the best protection for themselves and their customers, but also gain a collaborative partner that will help them move forward with new and innovative solutions.