LexisNexis Study Reports $4.00 in Fraud Costs per $1.00 Fraud Loss
New LexisNexis study identifies the true cost of fraud
Fraud spans across the spectrum of both payment channels and customer journey
Multi-layered technology approach is needed to lower fraud costs
ABA Banking Journal reports on a new study called "The True Cost of Fraud™" from LexisNexis Risk Solutions that reveals rising monthly fraud attacks in 2021 compared to the year prior. According to the report, the average volume of monthly fraud attacks for banks earning more than $10 million in annual revenue has increased since 2020 from 1,977 to 2,320.
Not only is the volume of month fraud attacks up, but the price of fraud has increased as well.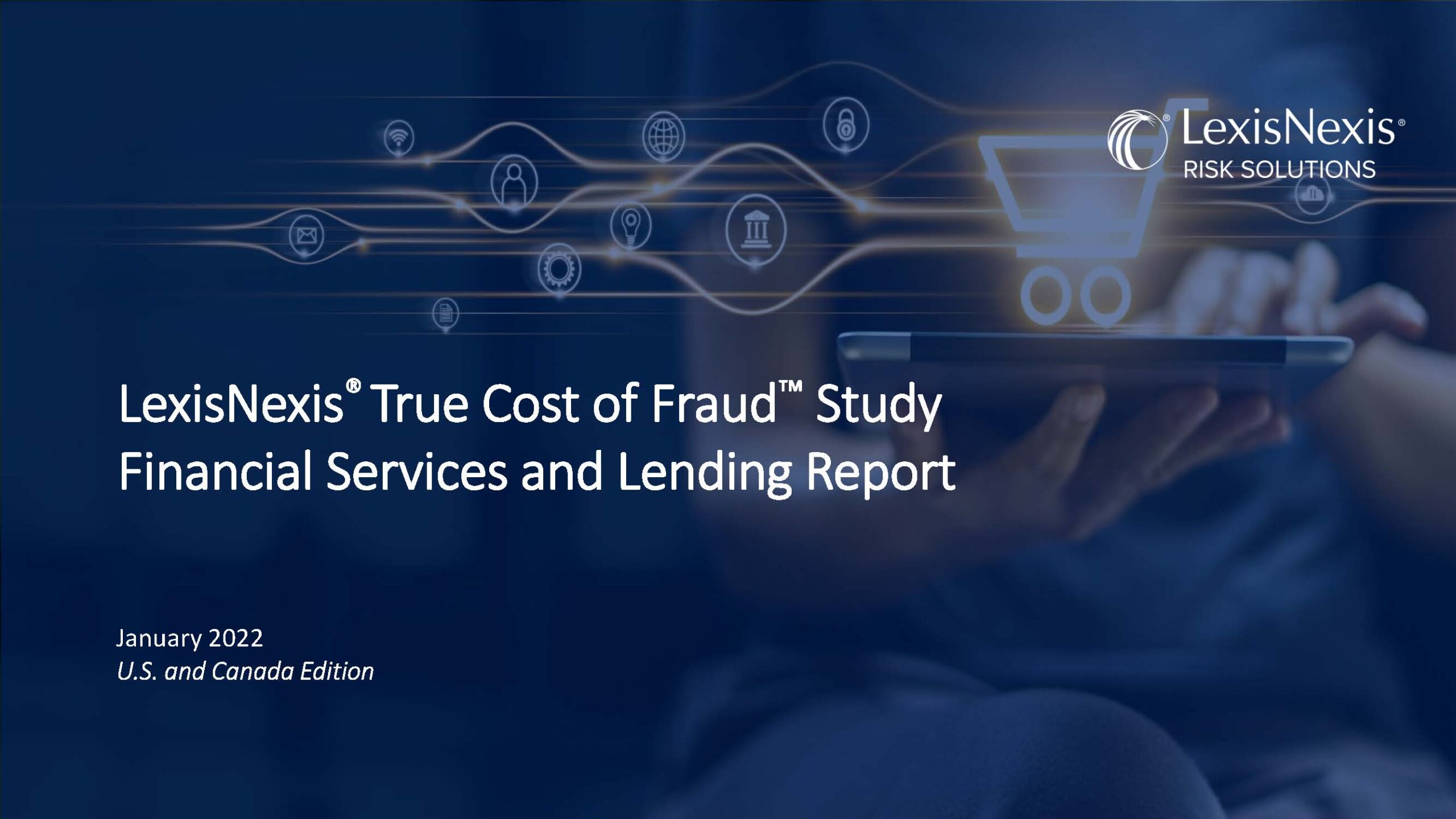 For every dollar of fraud lost in 2021, U.S. financial services firms saw $4.00 in costs, up from $3.64 in 2020 before the pandemic. Those costs represent the transaction face value for which firms are held liable, fees and interest incurred, fines and legal fees, labor and investigation costs and external recovery expenses.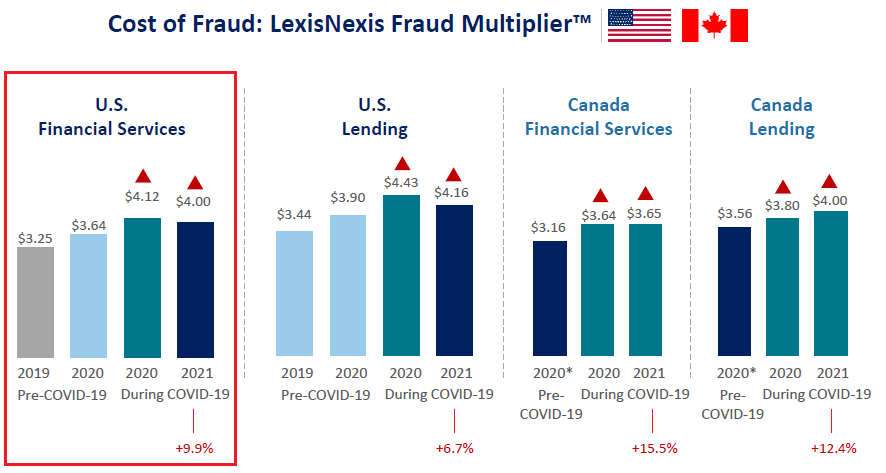 % Comparison to 2020 Pre-COVID 19
Source: LexisNexis® True Cost of Fraud™ Study
Fraud Does Not Play Favorites
One of the revelations in "The True Cost of Fraud™ Study" is that fraud losses seem to spread themselves equally across the spectrum of both payment channels and customer touchpoints.
Fraud - Payment Channels:
Online banking accounted for 33% of U.S. banks' fraud costs in 2021, up from 26% in 2020, while mobile transactions accounted for 29% of costs, up from 20% the year prior. In-person fraud accounted for 21% of fraud costs in 2021, down from 29% in 2020.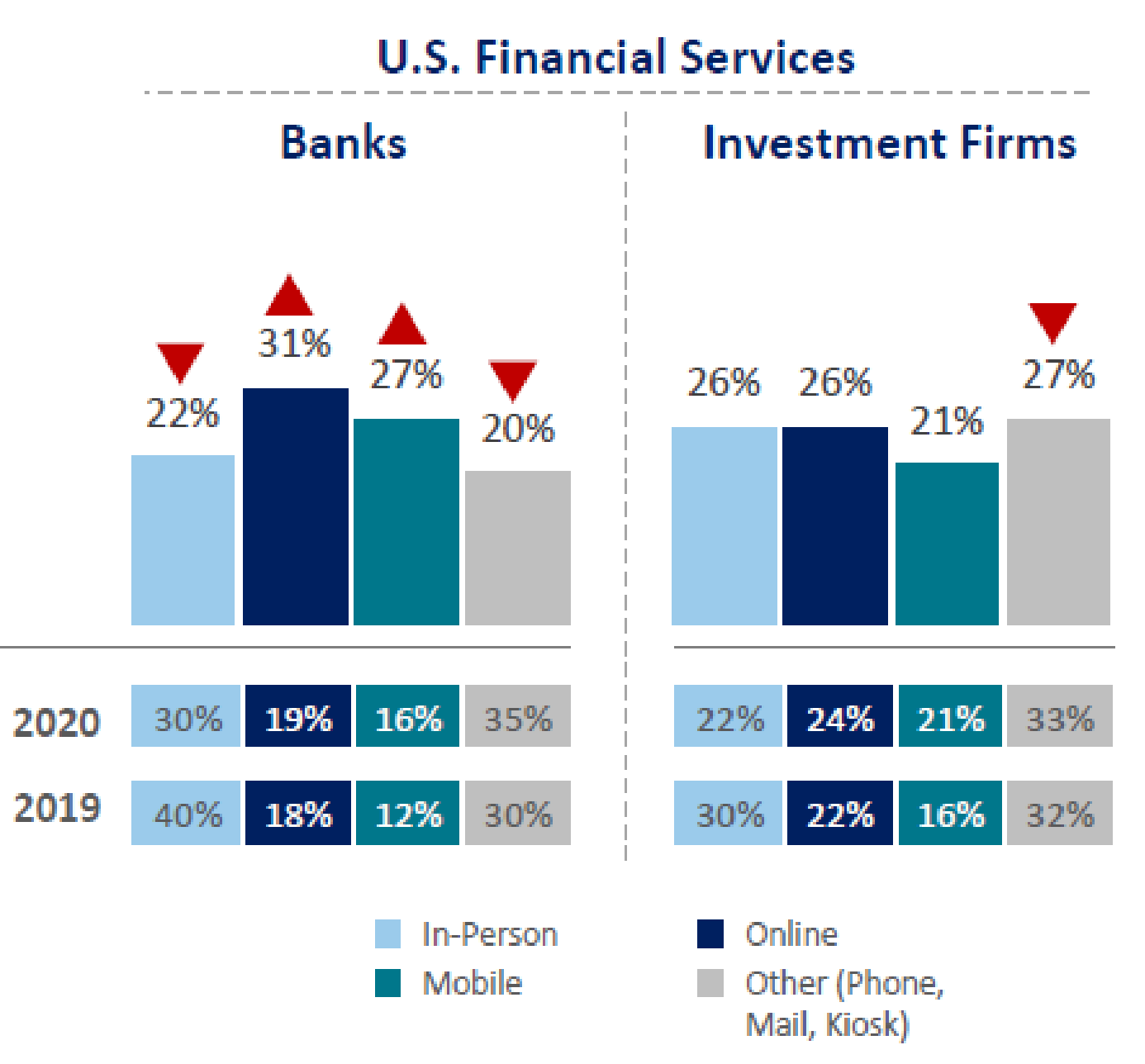 Among U.S. banks, the distribution of funds stage was identified by 43% of respondents as being the phase of the customer journey most susceptible to fraud, followed by account login. Banks noted that identity verification was a top challenge for online and mobile channels at all stages of the customer journey.
Fraud Losses by Customer Journey Stages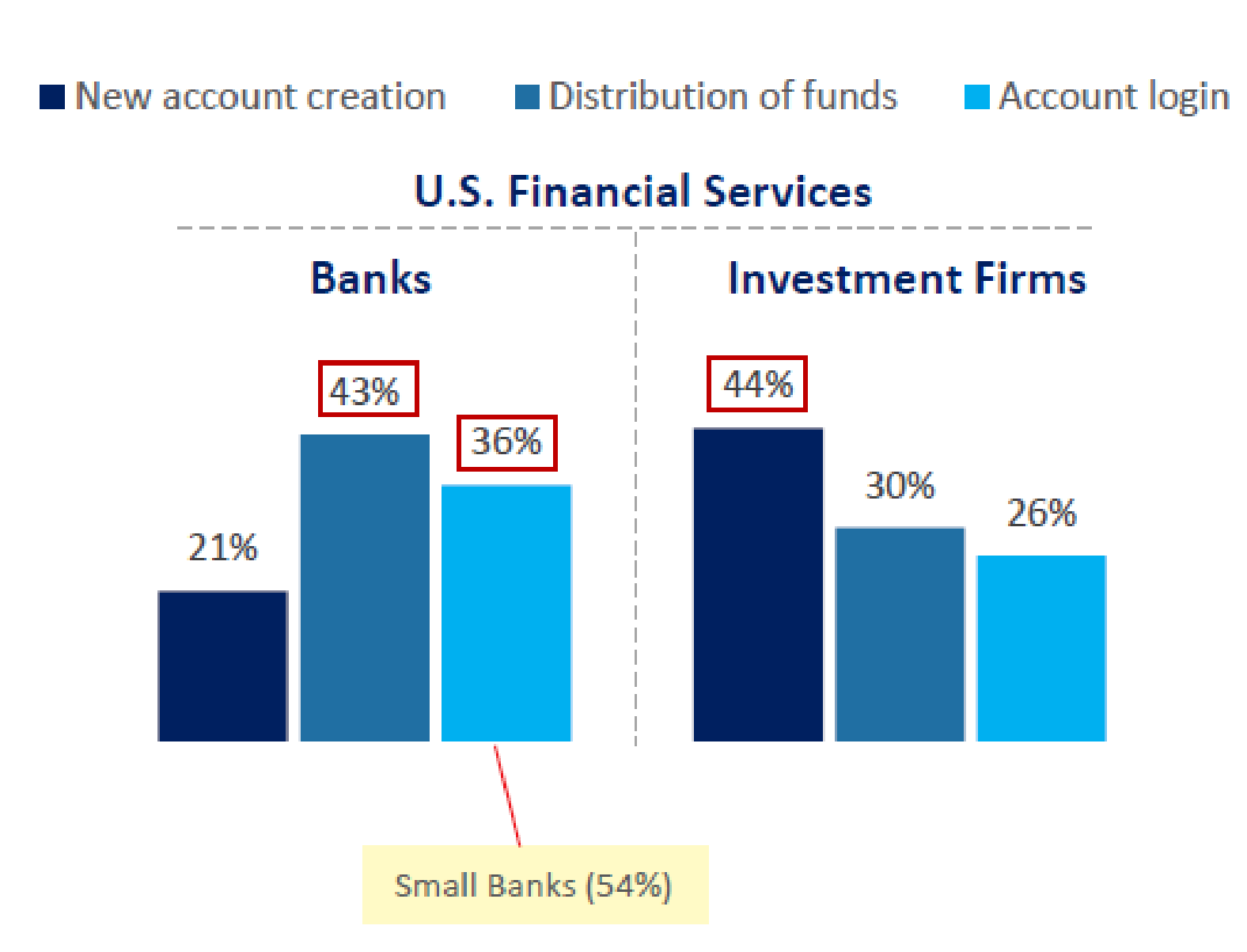 Multi-Layered Technology Approach to Lowering Fraud Costs
In the study, LexisNexis notes that "best practice approaches involve a layering of different solutions to address unique risks from different channels, payment methods and products. And they go farther by integrating capabilities and operations with their fraud prevention efforts."
This holds true when focusing on certain categories such as check fraud. There is no singular solution or technology that is capable of detecting all fraud attempts. Rather, financial institutions need to take a platform approach, integrating different technologies to work together to create all-encompassing fraud solutions. This includes technology for account identification, transactional analysis, and image-based analysis -- leveraging AI and machine learning technologies to interrogate the scanned images of checks.
By combining these already-available technologies, banks are able to create a fraud detection process to effectively lower the costs of fraud.