Mail Theft and Check Fraud Hit Mainstream Media: 71 Arrow Keys Missing in 5 County Area
Mail theft and check fraud is a hot topic within the banking industry, and mainstream media has picked up on the trend. Publications and news stations across the US report daily on specific occasions when this occurs, and news station NBC10 of Philadelphia recently did a deep-dive via their 10 Responds feature on the problem of mail theft and check fraud exploding in their region -- a crisis facing more and more parts of the country.
The importance of NBC10's report cannot be understated, as it provides a visual, deep dive into the issue -- educating individuals on the ongoing mail theft and check fraud challenge the country faces.
What individuals across the US need to understand is that thieves' primary focus is on access to mailboxes, which are referred to as the their "candy store." NBC10 reports that a single "arrow key" is capable of opening all of the blue mail containers in a zip code. That means, of course, that stealing a single key can become lucrative to a thief who now has access to an entire "region" of blue mail boxes.
It also means that mail carriers -- who have a key on their person -- become targets for thieves and are physically assaulted for their highly valuable arrow key.
What many do not understand is that this isn't an single individual in the middle of the night stealing a few letters, but a whole operation where multiple individuals are targeting mailboxes and mail carriers -- and not just "remote" mailboxes, but ones right in front of the post office. A video clip shows a thief actually unloading a mailbox in the shadow of police headquarters.
They are looking for, of course, checks that they can wash and alter. This would be tempting enough on its own, but NBC10 points out that there is a thriving online marketplace for these checks so others can prep them.
What becomes apparent and disturbing is the level of security of the arrow keys by USPS, which Frank Albergo, National President of the Postal Police Officers Association (PPOA), calls "atrocious."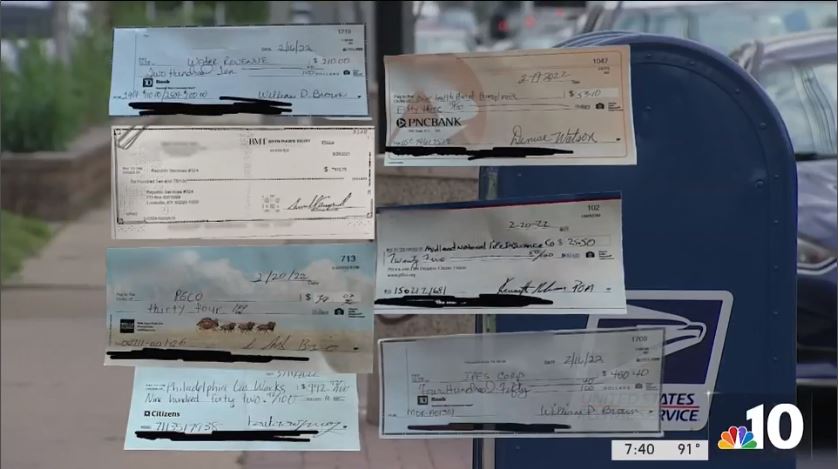 "I wouldn't even use the word 'security.' I don't think there's any security," he states. "I think if you want to get an arrow key, then you can get one."
They are, he goes on to note, easily stolen and easily counterfeited.
Mail Carriers Under Attack
While robbing a mailbox is a serious crime, we have seen criminals elevate the thievery to new heights. Brazen and violent attacks are occurring on mail carriers in broad daylight. Because these arrow keys are so valuable, postal carriers are now becoming targets of assault like one shown via security camera on the NBC10 report. Furthermore, 71 keys have been reported missing in a five county area -- these, too, enjoy a thriving market online. Mail carriers are being advised to just give up the keys if threatened.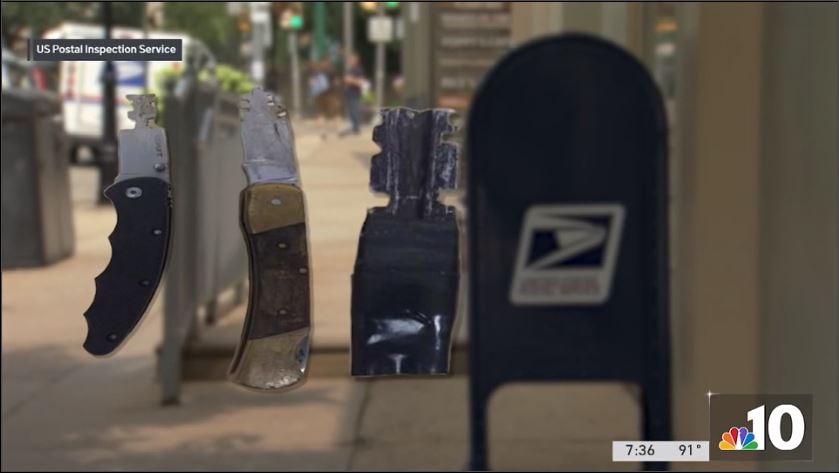 The online "digital underground" market is lucrative enough that thieves actually post video of themselves in action, referring to checks as "glass," while money is called "sauce."
And, of course, "mules" or "walkers" are recruited to make fraudulent deposits, shown in action on the NBC10 report.
Whose Job is It to Protect the Mail?
Frank Albergo points out that, in 2020, it was decided that postal police can no longer patrol the streets - they are now restricted to postal facilities.
A federal government audit recommended better arrow key oversight and additional training, NBC10 reports. Meanwhile, the number of attacks on postal carriers is up and the number of stolen mail arrests are down.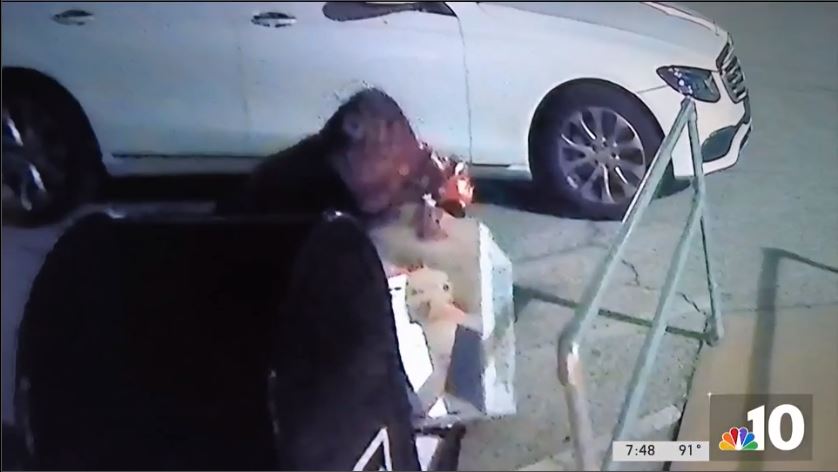 When NBC10 took a look at the new "high security" postal boxes, they were disappointed to note that they consist of a permanently closed top handle and jagged edges protecting the mail slot. Later, they filmed a postal carrier opening it -- using his arrow key.
When questioned by NBC10, the postal service says 49,000 electronic locks will eventually replace the antiquated arrow locks.
Financial Institutions' Role in Keeping Mail Safe
While it may seem like financial institutions are not able to help with the issue, this could not be further from the truth. The end goal for the fraudsters is to steal money from bank accounts. If they continue to be unsuccessful, then the likelihood to continue will drop drastically.
This is where financial institutions need to increase their check fraud detection capabilities to stop fraudsters in their tracks. By deploying complementary technologies including transactional analytics, image forensic AI, data analytics, and dark web monitoring, banks can effectively keep customer funds safe -- deterring criminals from stealing mail and committing check fraud.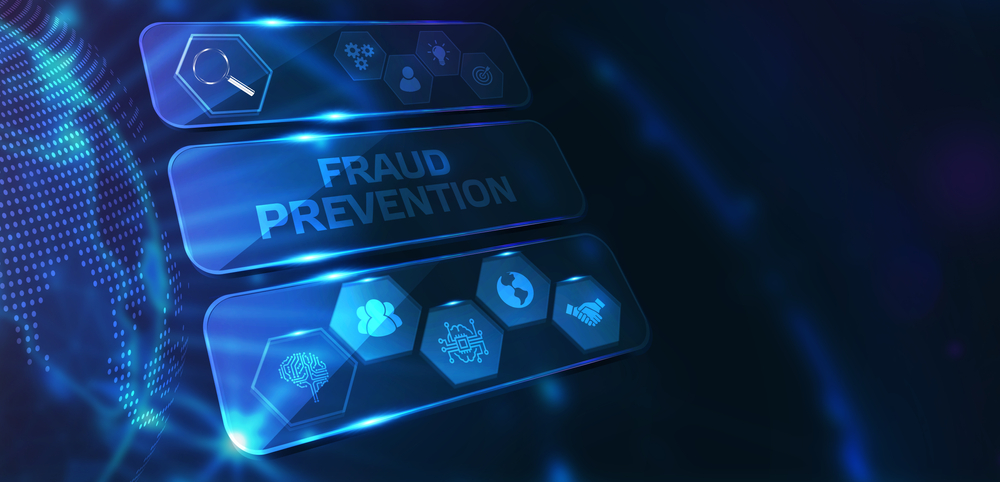 It's important that all parties take the necessary steps to curb the mail theft and check fraud trend. USPS needs to protect their mail carriers and mailboxes; law enforcement needs to find and arrest the criminals; individuals need to ensure to drop off inside the post office if at all possible; and financial institutions needs to protect their customer funds. Only when all parties are doing their part will the check fraudsters be deterred from committing the crimes.