Modernizing Omnichannel Check Fraud Detection
Welcome to the first in a series of posts exploring payments fraud, with an emphasis on check fraud detection. This informative blog series approaches this crucial topic in the following ways:
Exploring concepts and recommendations to improve check fraud detection and mitigate financial crimes
Reviewing and recommending the most relevant articles on the topic
Examining the impact of technologies such as image analysis, AI, machine learning, and self learning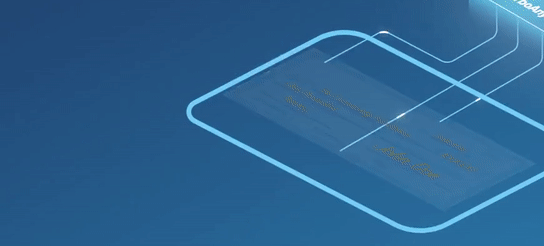 The relationship between payment fraud & "legacy check"
Fraudsters continuously look for opportunities to exploit fraud control systems. Even in the past three years, we have seen significant shifts in payment fraud & financial crimes as a by-product of banks deploying different types of fraud control. For example:
Credit card fraud was running wild. The industry implemented EMV. Is it working?
Identity theft incidences may have plateaued, but losses are increasing. (See numbers from Consumer Sentinel Network, FTC)
Check fraud was declining for 10 years due to faster clearing and controls. But the Terminator always returns. ("I'll be back")
With that in mind, the question now is: Are you considering scenarios where the fraudulent money transfer involves a check?
With 15.5B+ checks written each year, check fraud detection is one of the most common problems we hear from banks today. Why?
Simply put, fraud is growing again. At the OrboGraph Tech Conference, AITE indicated that 96% of the respondents disagreed with the following statement, "Check fraud is declining annually in my institution."
The Federal Reserve actually calls out check safety as "low" compared to other payment methods. And we're not just talking about personal checks — corporations are ripe targets as well.
The omnichannel has diversified with fraud opportunities in mobile, at the ATM and still across the teller line.
It's time for integrated, real-time, image-based detection
Few banks have actually modernized their check fraud operation comprehensively. Some are still running 30 year-old technology while others are running only batch-based transactional analysis. That's not enough when you consider the dynamics of counterfeits, forgeries, and alterations!
As a "Top 10 Financial Fraud Detection Solutions Providers 2019" listed by CFO Tech Outlook Magazine, OrboGraph will help identify the benefits of image analysis, AI, machine learning, and self-learning which mitigate fraud risk and financial crimes involving the check.
We hope you enjoy the publication and the benefits from this series!