Solving the Remaining 43% Paper Remittance Advice Problem: Hybrid Electronification
The COVID-19 pandemic has acted as the "catalyst" that has spurred healthcare digital transformation. With many non-essential workers being moved to remote environments -- possibly permanently -- healthcare providers and revenue cycle companies turned to technology to further ensure that revenue cycle continue its operations.
Back in 2019, OrboGraph collaborated with WEDI -- Workgroup for Electronic Data Interchange -- to provide the industry with data on the adoption of electronic payments and remits with AI (click here to watch the recording). Here are the highlights:
Electronic EDI 835 utilization dropped from 56% to 48%
"Partially electronic" increased from 36% to 43% (use of payer portals)
Fully manual increased slightly from 8% to 9%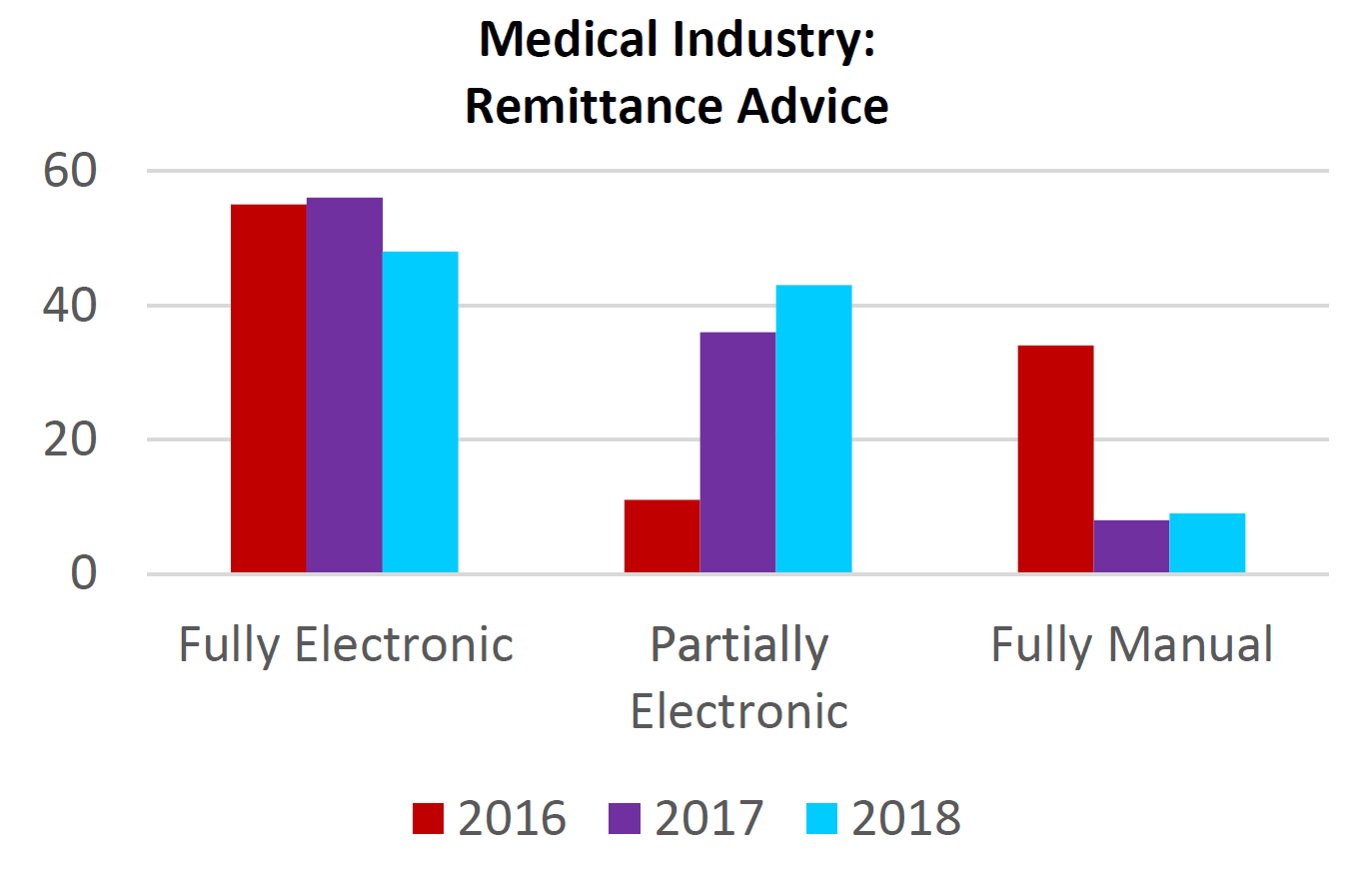 When we look at the data from 2020 CAQH Index report, we can indeed see an increase in 2020 for both the healthcare and dental industries: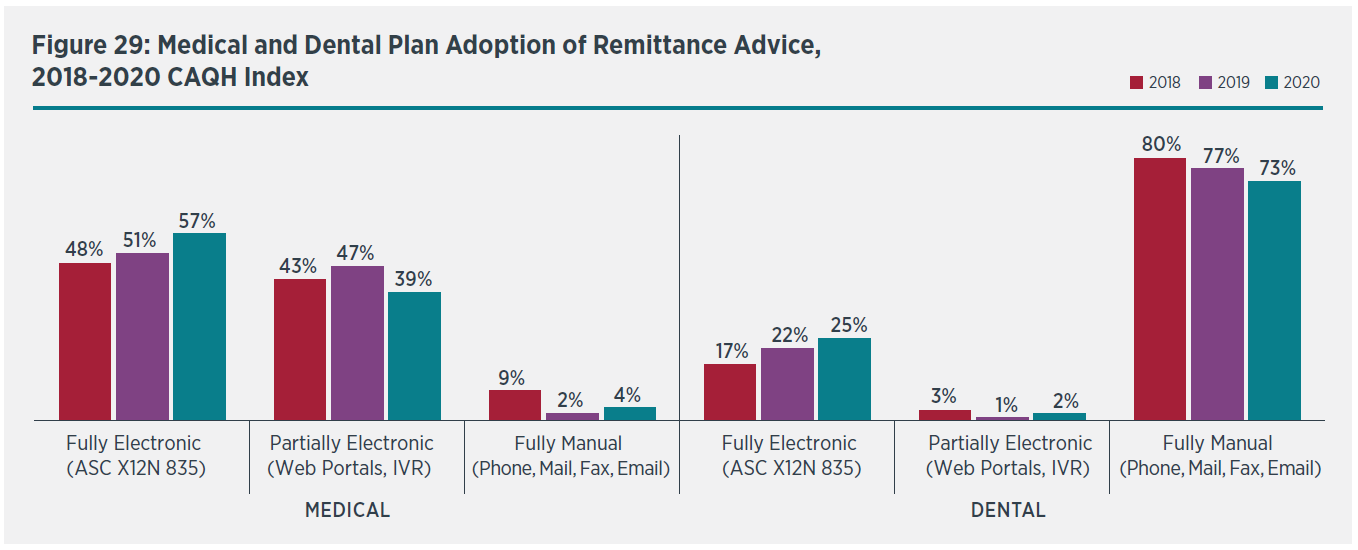 One of the major reasons for the nearly 10% increase is the adoption of hybrid electronification leveraging artificial intelligence and cloud-computing.
Operationalizing Artificial Intelligence technology is the key to electronifying the remaining 43% of paper-based remittances and EOBs/EOPs. Utilizing a multitude of different technologies and strategies -- including multiclass classification models, detection and self learning, classification, and inference -- AI is able to read and extract the data from remits and EOBs/EOPs to generate an electronic EDI 835 file, ready for autoposting into an organization's patient management or healthcare information system.
Furthermore, the leveraging of cloud-computing has made it easier than ever for healthcare providers and revenue cycle outsourcers to deploy. Rather than hosting internally and on premise, requiring the organization to upgrade internal hardware and add GPUs, hosting the technology in the cloud alleviates the burden of processing of the remits and EOBs/EOPs --  as seen in the process flow below: