Stolen Checks and Social Media Money Mules: 3 Charged in Racketeering Case
Check fraud can be highly organized
Social media is used to recruit
Financial institutions need to remain vigilant
Check fraud, unfortunately, can be the work of more than one bad actor. There are more and more cases of highly organized, coordinated "recruiters" creating groups that take aim at businesses.
Here's a fairly simple example, as reported at LehighValleyLive.com: Recruit people (money mules) via social media -- with the promise of money up front -- to open new accounts into which they can deposit fraudulent checks. In this case, a person named Shyazya Dasine Baston recruited Janiece Angeliq Vazquez online: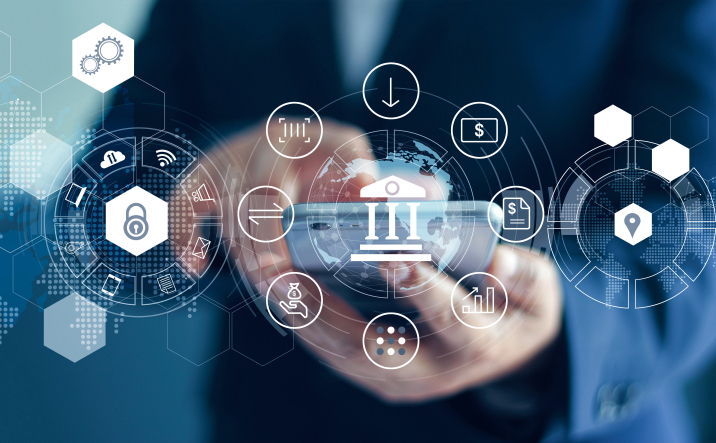 Baston was posting on Facebook asking people, in return for money, to either to submit their bank account information or to open a new bank account in order for checks stolen from Star Auto Mall LLC's mail to be deposited in those accounts, court papers say.

Once Baston had Vazquez's information -- including her social security number and bank card pin -- she put Vazquez in touch with [Nathan Corey] Bastien, to whom she was supposed to supply her ATM card, court papers say. Bastien, who police say is a member of a Bloods street gang sect, could do the rest of the work via a cellphone app, court papers say. Once money was in an account, Bastien was to withdraw it from an ATM, police said.

Vazquez provided Baston screenshots of the login passcode so Baston could deposit checks into Vazquez's account, police said. Vazquez also sent Baston screenshots showing mobile deposits of $7,892.46 and $4,795.64, court papers say.

Those images were forwarded to another person, police said.
Check Washing is Still Prevalent
Eventually $24,497.27 from the car dealership -- representing only four checks -- was deposited into Vazquez's account at Truist Bank. Another $8,213.16 was deposited into accounts in two other persons' names at Chase Bank and Bank of America, and Vazquez was paid in various ways.
The methodology was "old school": checks were "washed" with the pay-to information deleted as well as the amount. Then, a person's name was added to the pay-to line to allow a deposit -- and, of course, the amount was increased as much as possible while still seeming "feasible" (i.e, no check for one million dollars was attempted).
These scheme, once uncovered, led to a parade of charges against the relatively young perpetrators: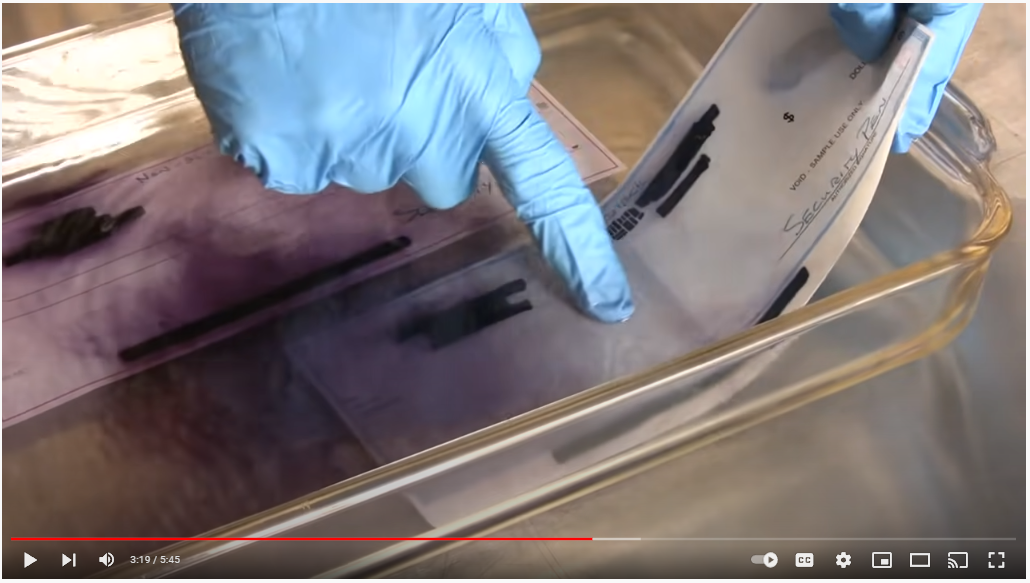 Click the image above to watch the video.
Shyazya Dasine Baston, 18, of Tobyhanna; Nathan Corey Bastien, 21, of Allentown; and Janiece Angeliq Vazquez, 20, of Allentown, each faces 60 felony charges, headed by six counts of being an employee of a corrupt organization and six more counts of conspiracy to do the same...

...The trio is also charged with six counts of knowledge that property is proceeds of an illegal act, six counts of conspiracy to do the same, six counts of deception by false impression, six counts of conspiracy to do the same, six counts of forgery, six counts of conspiracy to do the same, six counts of receiving stolen property and six counts of conspiracy to do the same.
As of March 7, Baston was still on Facebook offering $20,000 for people to open new accounts, and there are many other people who also allowed their bank accounts to be used and are under investigation.
Detection Key in Check Fraud
As we noted earlier last month, methods of committing check fraud like check washing are still common -- with YouTube hosting videos on how this is performed. Once a check is stolen, fraudsters will have the information necessary to commit fraud; it is increasingly important for banks to spread awareness that their business and personal banking customers need to securely and safely store their checks.
However, awareness is only one step to detecting check fraud. Banks must deploy a multitude of technologies that can detect fraudulent activity and checks before funds are withdrawn. This includes positive pay systems to ensure that the check payments are being paid to the correct end-user accounts; transactional-analysis systems to detect fraudulent trends within accounts, and; image forensic AI systems to interrogate the images of check payments for counterfeits, forgeries, and alterations.
Combining these systems will enable banks to offer the most effective methods of check fraud detection to ensure their customers' funds will remain safe from the sticky fingers of fraudsters.