Business Satisfaction with Banks: Dips But Remains High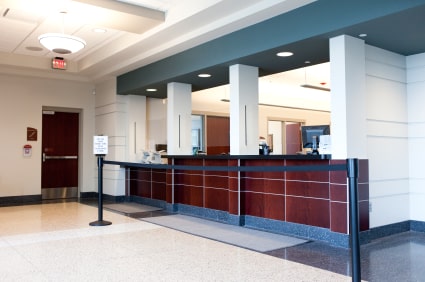 A new report by FIS finds that business satisfaction has dipped slightly, but remains high.
The FIS research found that 78% of U.S. SMBs report being extremely or very satisfied with their PFIs, down slightly from 81% in the 2018 study. SMBs with $25M-$75M in revenue reported the highest satisfaction in their banking providers (85%). Satisfaction with banking providers declined some for SMBs with over $75M in revenue (73%) and for SMBs with less than $5M in revenue (75%).


Fifty-five percent of all SMBs surveyed said they either switched their primary financial institution (PFI), stopped using a financial institution, or added a new one over the past 12 months. SMBs using direct banks as their PFI saw the largest churn rate (74%) while those using community banks and credit unions as their PFI reported the lowest churn (2%).


Most SMBs cited fees and pricing as the top reasons for changing their banking relationship, while larger SMBs with more than $75 million in revenue cited referrals as the top reason for making a change in a banking relationship. Forty-eight percent of respondents cited good customer service as the top reason for starting a new bank relationship.
Bruce Lowthers, President, Banking Solutions at FIS, noted: "Our research shows that U.S. banks continue to do a good job in satisfying the needs of their SMB customers. However, it's critical that banks of all sizes understand the pain points of their business customers and make the necessary investments to attract and retain this critical base."
Other significant findings include:
Mobile payment acceptance among SMBs has increased to 40% from 24% since 2017 while cash acceptance among these merchants has dropped to 53% from 66% since 2017.
The average SMB reported having 2.64 banking relationships, up from 2.3 in 2017 and 2018.
Seventy-three percent of respondents selected "trustworthy" as the most important attribute in choosing a bank.
One area in which to increase diligence deals with fraud prevention. The Payments Journal published an eye-opening article on how SMEs can mitigate fraud. As it relates to payment fraud, two recommendations stand out as internal controls: Segregate accounting duties and keep tabs on supplier invoices.
From a banker's standpoint, deploying new technologies like image analysis for fraud prevention across the entire deposit omnichannel will create protections which keep SMBs and SME's customer satisfaction high.
---
This blog contains forward-looking statements. For more information, click here.