Challenge Your Check Fraud Detection Skills
As our newly launched #OrboIntelligence Check Fraud Hub makes clear, check fraud is widespread and getting more sophisticated. It's more important than ever to be vigilant and aware of telltale signs of fraud.
During the discussions at the Check Fraud Roundtable, participants noted that over the past few years, the industry has seen fraudsters change their methods rapidly -- with alterations seeing a huge uptick recently. Fraudsters will transition quickly to whatever method is working best -- anything from altering the amount or payee field, creating a counterfeit via free software available online, to stealing real checks and forging the signature.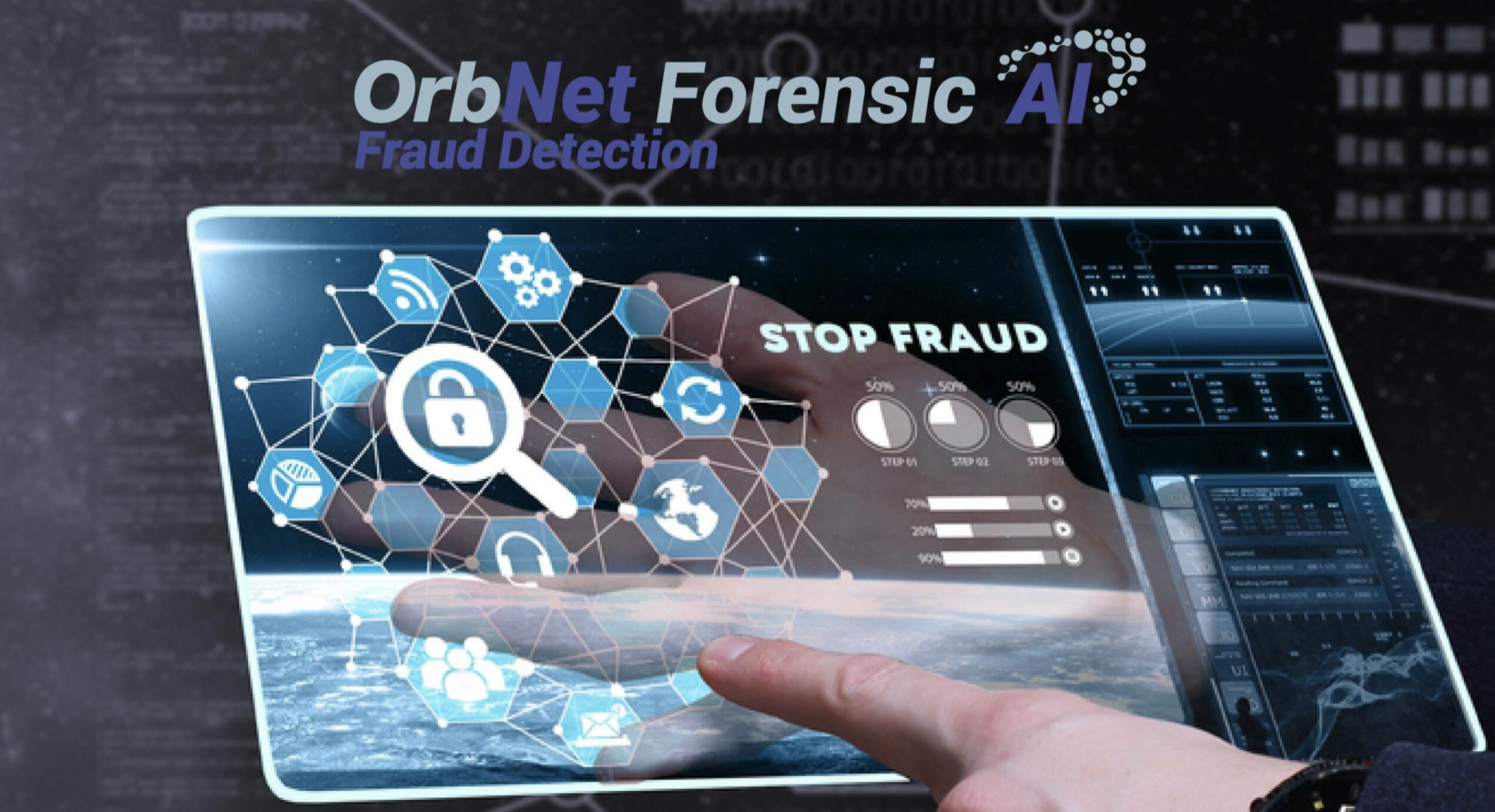 This is where image forensic AI technology has become invaluable to financial institutions. Explainable AI (XAI) analyzes the check images captured from any channel for indicators of forgeries, alterations, and counterfeits. The results are ingested into the financial institutions fraud review platform where a trained fraud analyst is able to see the results, understand why the system has flagged the item, and stop the item from clearing before funds are extracted.
This technology reduces the number of items that fraud analysts need to manually review.
Test Your Check Fraud Detection Skills
In the left column, you will find previously cleared check items
In the right column, you will find the detected fraudulent check item
Compare the detected fraudulent check item with the previously cleared item to spot the fraud
Once you spot the fraud, slide the green bar to the right to reveal the areas/fields that were detected for fraud by the OrbNet Forensic AI
Click the box below the check to read the full explanation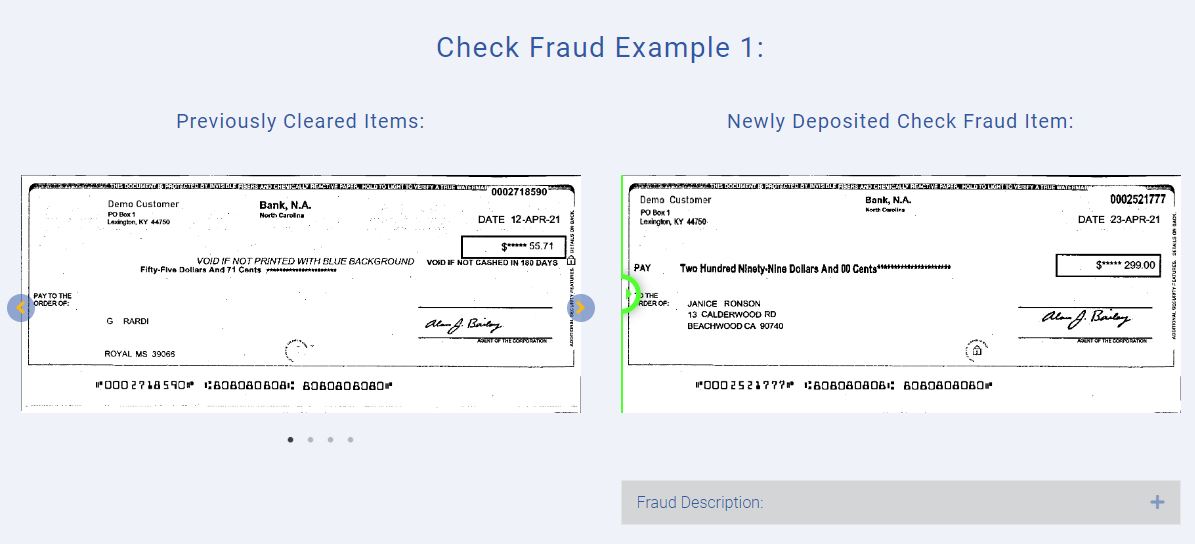 Ready to test you skills? Click the button below to get started! After completing the challenge, enter our monthly drawing for a chance to win a $25 Amazon Gift Card!