Costco is Sending Freebies and Stimulus Checks?!! Nope – It's a Scam
Costco is NOT offering stimulus checks and bonuses!
In today's unprecedented environment, it's easy to fool people via a trusted brand.
Researching the validity of the offers through trust resources.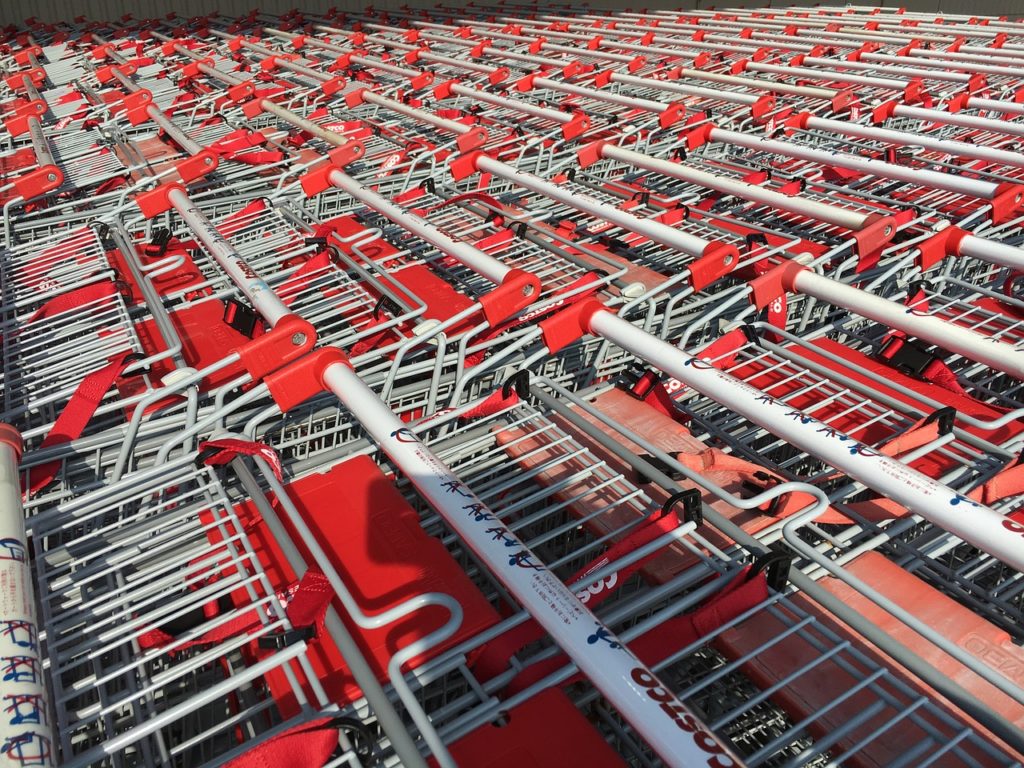 You get a text from Costco offering you stimulus checks or packages because you're a loyal customer. Great news, right?
The old saying "If it sounds too good to be true, it's probably not true" comes to mind – – as you surely have guessed by now, the "Costco Coupons" are the work of fraudsters, taking advantage of the coronavirus crisis and the growing sense of unease among the public. In an unprecedented situation, it's hard to draw distinctions between the real (a $1200 check from the US Government) and the, frankly, easier to believe unreal ($100 for filling out a survey).
Security Boulevard reports that a variety of scams are currently actively soliciting loyal Costco shoppers, mainly in the senior demographic, via social media, texts, and even phone calls. An example of some of the solicitations:
"$100 bounty from Costco! That's the stimulus check for Costco loyal customers: [LINK] fill in survey in return please!"
"$110 rewards from Costco! That's the stimulus check for Costco loyal customers: [LINK] fill in survey in return please!"
"$130 freebies from Costco, that's our Covid-19 stimulus package for all loyal Costco members! [LINK] fill in customer survey in return please"
It's been pervasive enough that Costco has a warning posted on their corporate website: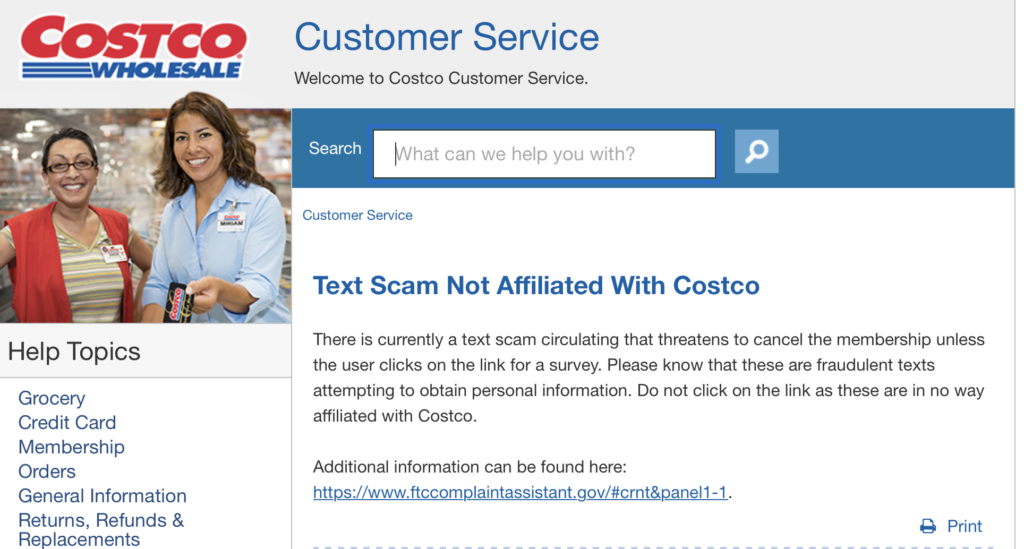 … and the San Diego police have addressed the scams via social media:
"Costco is NOT texting (or using social media platforms) the public or its' customers to provide a "stimulus check," "freebies," or a "stimulus package." These messages, containing a malicious link, are a #SCAM. Do NOT click on the link", said the San Diego FBI office in a recent tweet.
Unfortunately, there are authentic-looking social media accounts like CostcoDeals that are fishing for victims using the handles of actual Costco "brand superstars", causing the "real" CostcoDeals to issue warnings :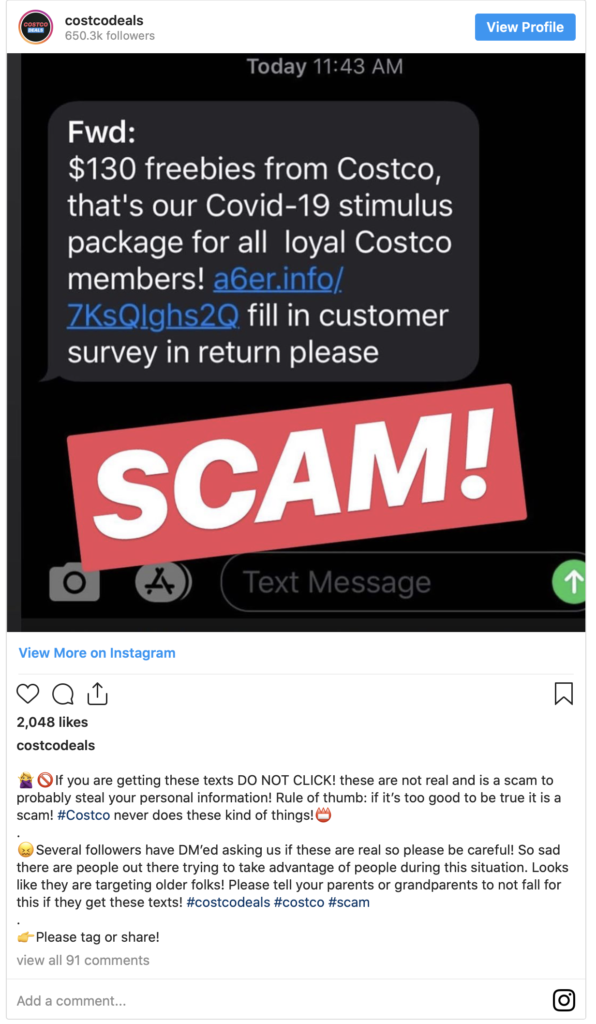 Another factor feeding these scams is the fact that the IRS invites citizens to their site to see if their stimulus checks are on their way via paper check or direct deposit. In order to get the information, you must enter your social security number and bank routing number – – a combination that would be catastrophic if in the wrong hands.
The Costco scams show us that brand loyalty and membership are, unfortunately, effective levers on which to hoist a scam. It is important for not only consumers, but financial institutions alike to be aware of these scams. Taking a multi-pronged approach of understanding who the fraudsters are, finding methods to communicate and raise awareness to your customers, while deploying new technologies to detect fraud will be key in mitigating risks and protecting you and your customers.
Financial Institutions are viewed as a trusted source to consumers when it comes to protecting their money. In these trying times, your consumers will look towards you for guidance. There is no such thing as over-communicating to ensure your customers are safe.
---
This blog contains forward-looking statements. For more information, click here.