Instagram: The Latest Avenue for the Classic Check Fraud Scheme
Scammers often flatter targets into submission
Social media offers a buffet of possible targets
In this case - a happy ending!
One thing that can be said for fraudsters is that they know how to take advantage of human nature.
The Los Alamitos-Seal Beach Patch reported recently on an enterprising "photographer" who used Instagram to find potential scam targets. He was most likely looking for persons who, by the nature of their photographs, appeared to aspire to modeling work and would be receptive to an offer and "up front payment."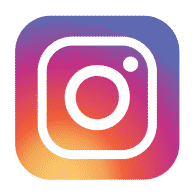 Social Media Offers a Window to Potential Victims
Contacting someone seen in a photo is a simple matter on Instagram. The scammer messaged his target -- likely among many dozens of contacts he attempted -- and laid out a proposal that appeared to offer photo and video modeling work.
According to Seal Beach Police Dept. Sgt. Nick Nicholas, the scammer claimed to be an intern for a record label, recruiting models for upcoming photoshoots as well as a possible music video. The offer: $175 an hour for the photo shoot. A woman agreed to meet the suspect in Seal Beach near the pier, where the real scam began.
After taking some photos, the scammer "sweet-talked" his target, giving her two checks written for over $1,000 each.
You know where this is going...
The scammer likely told the victim how perfect she was for this kind of work, and claimed that the checks represented payments--upfront!-- for future photoshoots. Wanting to get "exclusive rights," he asked her to sign a nifty-looking contract. Then he pulled the trigger: The scammer instructed his new "client" to deposit the two checks at two different banks in order to obtain the maximum amount of allowable immediate cash from the deposits. Both banks gave the victim $200 in cash, which she then returned to the scammer as requested.
After all, he had a real camera and a real-looking document, right?
"The victim said that she fell for the suspect's sweet talk and promises of future modeling work," Sgt. Nicholas said.
Fortunately, as is often the case, the scammer overstepped his ambition:
While the woman was at the police station, Parnell called her again, Nicholas says, asking her to meet at the pier again for a booking with an upcoming music video shoot.

"The victim agreed to meet with the suspect again," Nicholas said. Officers were not far behind.

The victim briefly met with the suspect, with officers and detectives not far away. After it became clear he was attempting to fraud her again, Parnell was quickly detained by police officers without incident, according to Nicholas.
Though this particular scammer was caught (and his other victims are being located), this type of check-fraud-via-social-media is becoming more and more pervasive. After all, it costs nothing to solicit literally hundreds of potential "marks" online--with contact information and place of residence often easily accessible--until alighting upon a willing victim.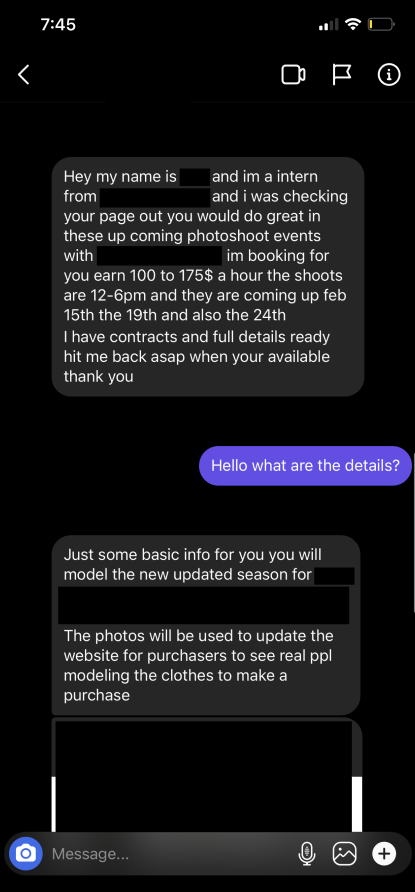 via Los Alamitos- Seal Beach Patch
(Click to enlarge the photo)
Though this check fraud scam is nothing new, we are seeing fraudsters utilizing avenues like social media to deploy their schemes. While the younger generation may not fall for fake emails, spam phone calls, or scammers impersonating familiar brands, they are still susceptible to fraud as seen in the example above. Banks and financial institutions must continue to educate their customers regarding different fraud schemes and scenarios, in conjunction with deploying new technologies like OrboGraph's OrbNet Forensic AI to increase their ability to detect fraudulent checks before losses are incurred by both the bank and their customers.