November 13-19 is International Fraud Awareness Week
International Fraud Awareness Week is November 13-19
There are no borders in the world of fraud, making it a truly international issue
Fraud constantly evolves, and anti-fraud technology must keep up
The campaign unites individuals and organizations around the globe in a single mission: to proactively minimize fraud's adverse impacts by promoting anti-fraud awareness and education. The hashtags #FraudWeek, #FraudAwarenessWeek, and #InternationFraudAwarenessWeek have been shared thousands of times through social media and across the internet by #FraudFighters. -- check out this handy guide from the ACFE on how to become a Fraud Fighter for your organization.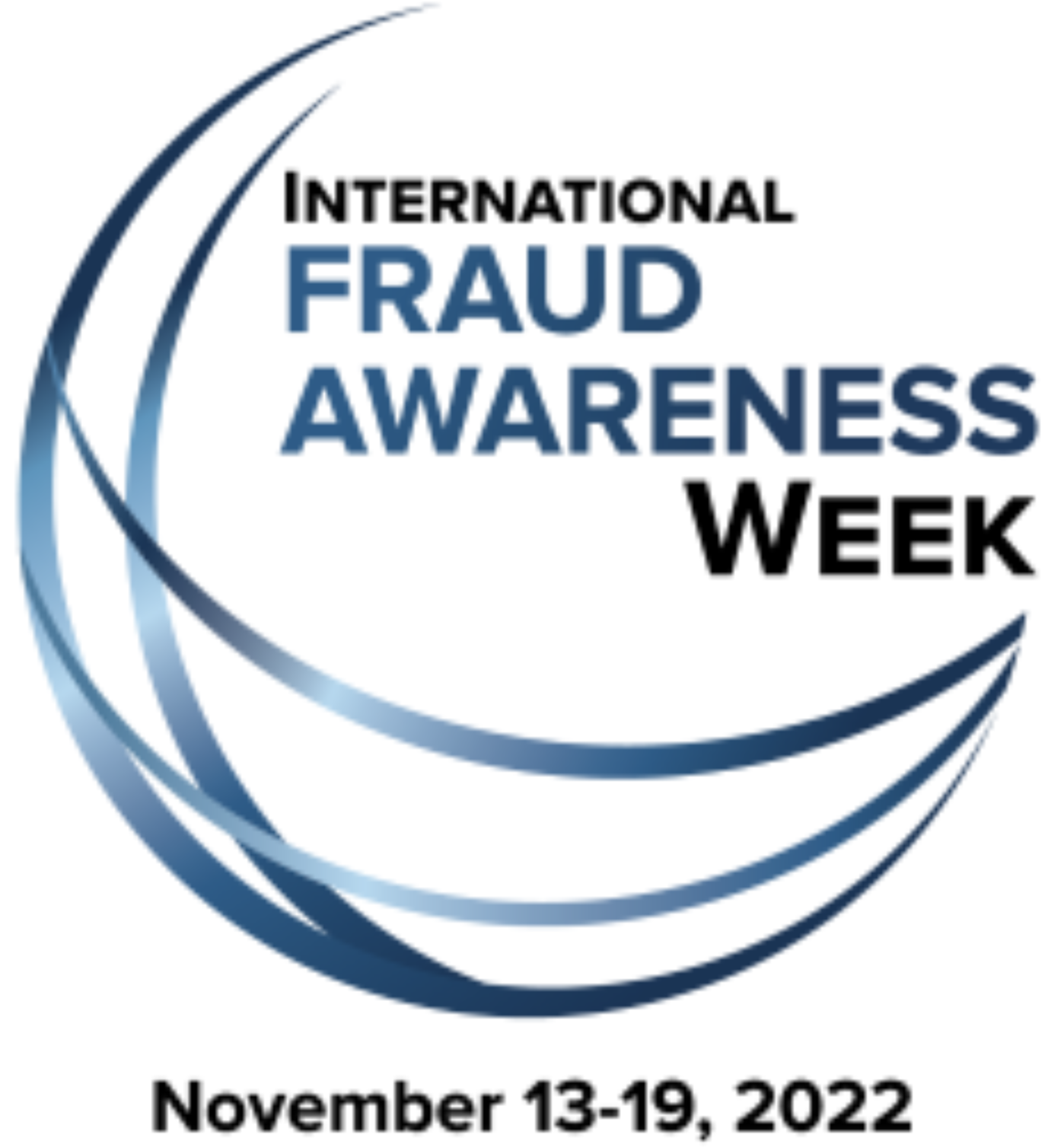 As we know, no one is impervious to the wide array of consumer fraud threats at large -- everything from account takeover to identity theft to phishing schemes, etc. -- making it more important than ever to keep consumers and businesses abreast of "what's new" in fraud tactics and prevention.
Technology's Role in Fighting Fraud
Fortunately, technological resources designed to prevent fraud are becoming more and more sophisticated and effective. And, while many financial institutions cite budgetary restrictions as obstacles, data shows that sharpened anti-fraud technologies are on the shopping list for more and more organizations.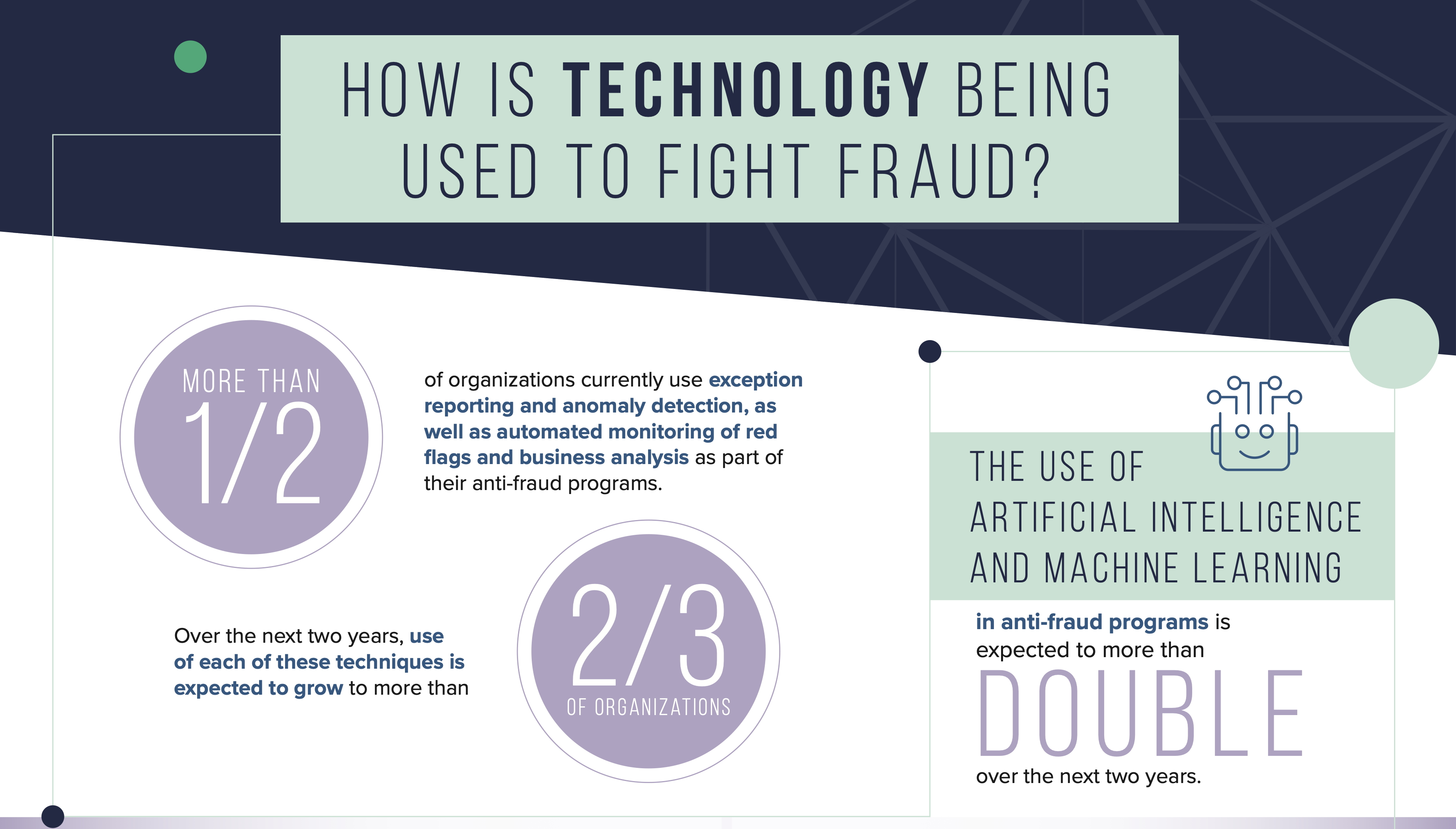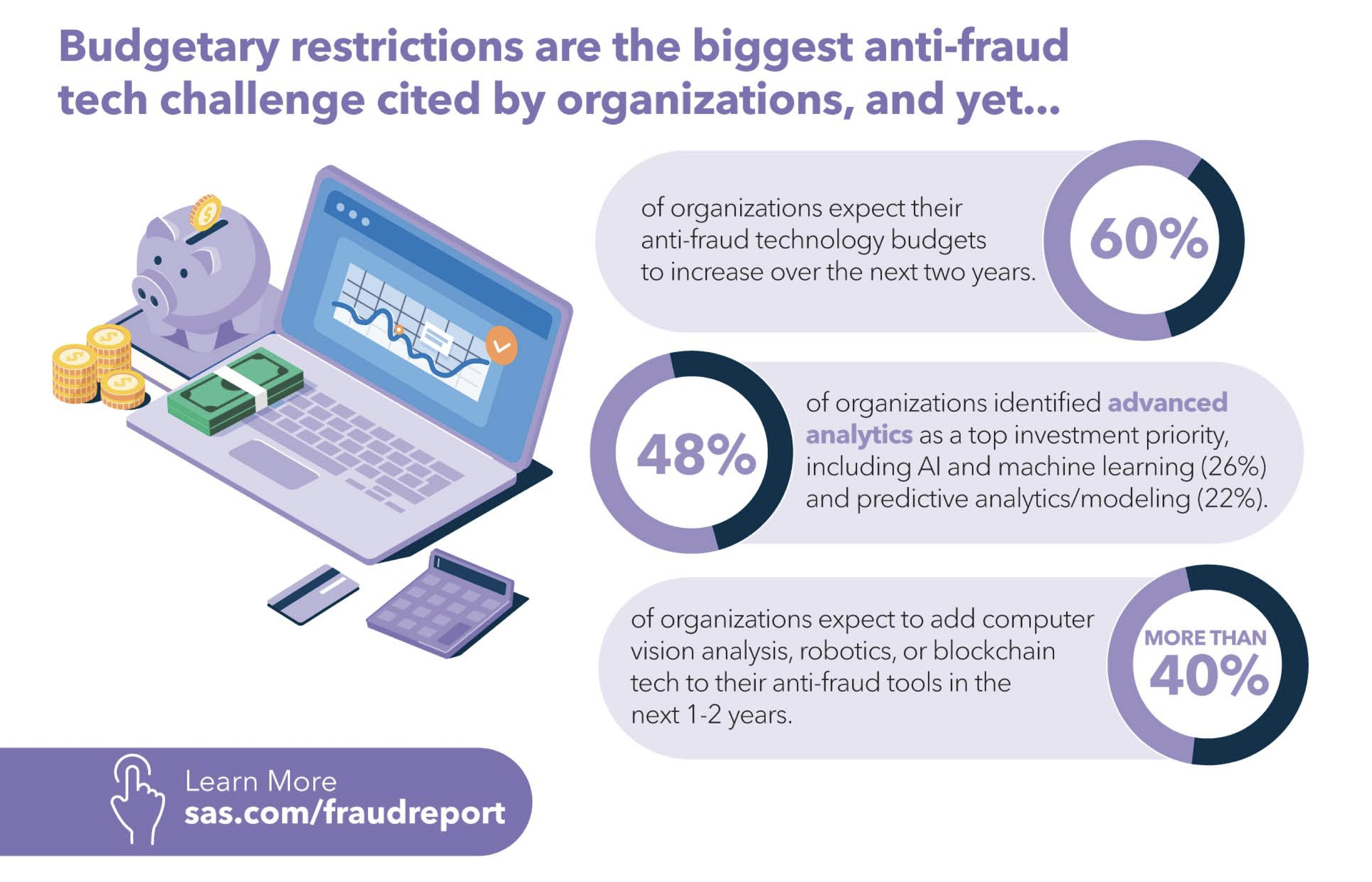 Click in the images above to enlarge.
"We know that technology is the solution – financial institutions using AI and machine learning report the lowest levels of financial crimes, including fraud," Homberger said. "For bank leaders, it's now vital that they adopt technology that helps drive down fraud risks to create long-term, sustainable fraud prevention practices."
That's why OrboGraph has focused its investments in research & development on its OrbNet Forensic AI technology. According to participating banks at the Check Fraud Roundtable, the past few years have seen a rise in check alterations -- particularly as fraudsters target mRDC channels. Banks are able to detect these fraudulent items by utilizing image-forensics AI to analyze check stock and signature verification.
The combination of transaction-based systems with image-forensic AI is, and will continue to be, the best complementing technological solutions to ensure detection of fraudulent checks before your customers experience any losses.