Old School Check Fraud Supercharged by New Technology
Check fraud is surging, particularly in business transactions
Check fraud has a reputation as a low- or no-tech scam
Scammers are "graduating" to high-tech strategies
Abrigo's new and informative downloadable PDF, Check Fraud: New Tech Driving Old School Scam by Kate Stoneburner, is a succinct look at the ways in which modern scammers are deploying cutting edge technology to instigate account theft. The numbers are daunting:
In an age of online banking, data storage, and cryptocurrency, cybercrime is a hot topic among financial institutions, regulators, and law enforcement. Meanwhile, an older and less high tech form of fraud is surging—check fraud.

It may seem surprising that check fraud is resurging when it appears that a majority of transactions take place electronically, and check use is waning. There are several reasons for the uptick in check fraud despite new forms of payment. According to the most recent data from the American Bankers Association, banks identified $25.1 billion in fraudulent transactions, a staggering 47% of which were check fraud. The 2021 AFP Payments Fraud and Control Survey reported that 66% of fraud activity included check fraud in 2020.
Ms. Stoneburner reminds us that 80% of companies still rely on checks as a primary form of payment, making them broad targets for scammers.
But, why is check fraud so prevalent? Abrigo explains:
The increase in government assistance checks during the pandemic no doubt played a role in the rise. The ease of physical entry into mailboxes, including the USPS blue collection boxes, makes this an evergreen crime for all experience levels. A recent check fraud case involved the conviction of a former bank employee for fraudulently opening bank accounts from the proceeds of stolen checks from the mail of churches and religious institutions. The banker and his co-conspirators opened approximately 412 fraudulent bank accounts with these stolen checks, to the tune of almost $2 million. The convicted banker faces a maximum sentence of 30 years in federal prison for each of conspiracy to commit bank fraud; bank fraud; making false entries in bank records; and receipt of a bribe or reward by a bank employee.
Check Washing: From Soap and Water to High Tech
New technology also means new ways to create realistic counterfeit checks. Top-of-the line printers can make fraudulent checks look legitimate to the untrained eye. Mobile depositing of checks has made check fraud easier via a "duplicate deposit" scam. That's when the same check is cashed twice—once via mobile deposit and once in the bank branch a few months later.
Also, the internet has made it easier than ever to not only find resources to aid check fraud, but also derive income from helping fraudsters. The middleman is now profiting:
Black market chat room channels where people traffic fraudulent documents are more common than most internet users know. While some are public, others require an invitation. Messaging apps like WhatsApp, ICQ, and Telegram are often utilized as well. Researchers at Georgia State University found that personal checks can sell for around $175, while business ones go for $250. Prices are negotiable, payable in bitcoin, and cheaper in bulk.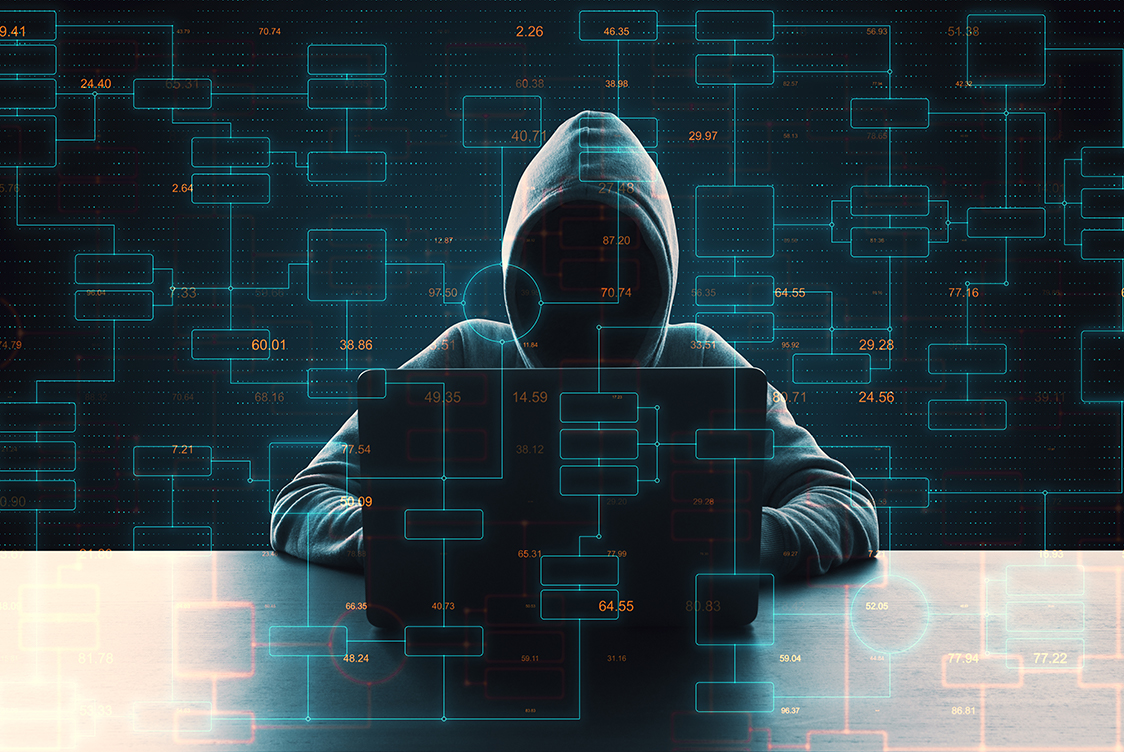 Detecting and Preventing Check Fraud
Abrigo notes in an article that "Financial institutions should remain diligent about old-school fraud techniques like check fraud and the more complex innovative schemes used by illicit actors." They also list 10 mail-related fraud "Red Flags" that FinCEN and the United States Postal Inspection Service (USPIS) advise looking for to detect, prevent, and report suspicious activity connected to mail-related check fraud:
Non-characteristic large withdrawals on a customer's account via check to a new payee.
Customer complains of a check or checks stolen from the mail and then deposited into an unknown account.
Customer complains that the intended recipient never received a check they mailed.
Checks used to withdraw funds from a customer's account appear to be of a noticeably different check stock than used by the issuing bank.
Existing customer with no history of check deposits has new sudden check deposits and withdrawal or transfer of funds.
Non-characteristic, sudden, abnormal deposit of checks, often electronically, followed by rapid withdrawal or transfer of funds.
Examination of suspect checks reveals faded handwriting underneath darker handwriting, making the original writing appear overwritten.
Suspect accounts may have indicators of other suspicious activity, such as pandemic-related fraud.
New customer opens an account seemingly used only for depositing checks, followed by frequent withdrawals and transfer of funds.
A non-customer that is attempting to cash a large check or multiple checks in person and, when questioned by the financial institution, provides an explanation that is suspicious or potentially indicative of money mule activity.
These "red flags" pertain to the transactional analysis side of the check fraud detection equation, but more technology is needed -- specifically on the image side. Artificial intelligence and machine learning technology like OrbNet Forensic AI interrogates the captured image of checks, utilizing advance analyzers including Check Stock Validation (CSV-AI), Automated Signature Verification (ASV-AI), Alteration Detection Analysis, and Writer Verification to identify characteristics of altered, forged, or counterfeited checks. This technology complements transactional/behavioral analysis to provide a full scope detection solution for check fraud.