USPS Announces Joint Project Safe Delivery Initiative to Curb Stolen Mail/Checks
Mail theft is increasing
Physical assaults on mail carriers hadn't been addressed up to now
USPS and the Postal Inspection Service have announced a crackdown on robberies and mail theft
While this is certainly a step in the right direction, it does NOT address actual, shocking physical assaults on carriers, which is also on the rise.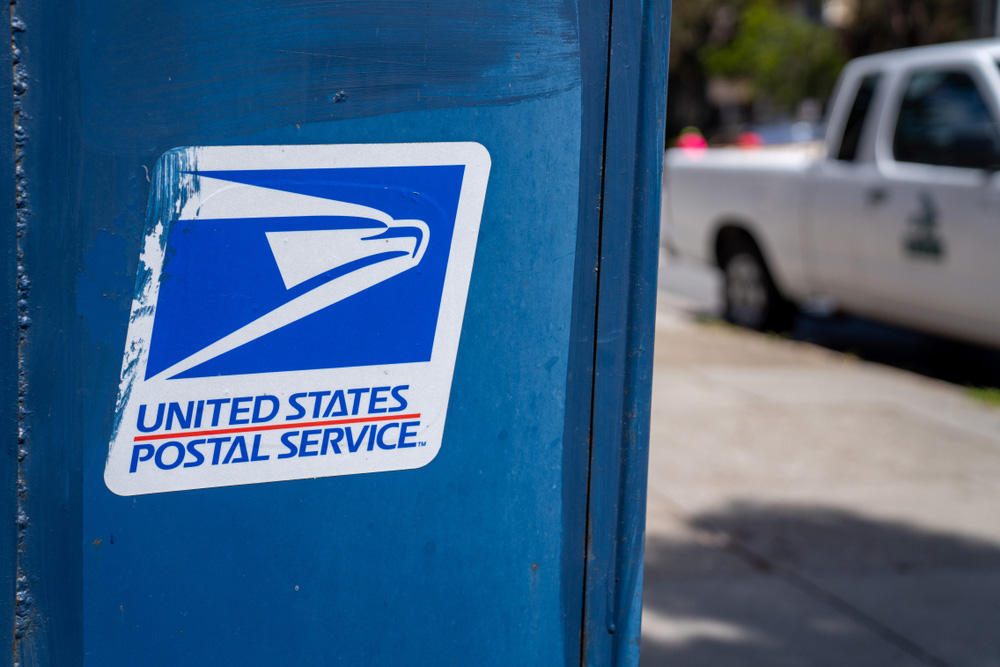 NALC statement regarding increased attacks on letter carriers

Due to increasing instances of criminal acts, including targeted and violent attacks, being committed against city letter carriers, National Association of Letter Carriers Executive Vice President Paul Barner issued the following statement.

"The National Association of Letter Carriers is outraged and angered by the assaults, armed robberies and even murders that America's letter carriers increasingly face as they deliver the mail. These attacks are completely unacceptable. It is the job of the U.S. Postal Service to protect the safety of letter carriers as they serve their communities as per the U.S. Constitution, providing service to residents and businesses on a daily basis.

"While we will continue to engage with the Postal Service and relevant law enforcement agencies to develop measures that will enhance the safety of letter carriers, the fear and the danger that letter carriers are confronting has to end. NALC has no higher priority than their safety, and we demand real, immediate solutions to make sure employees are safe from the moment we enter the trucks in the morning to the time we leave the station at the end of the shift.

"We deeply appreciate the overwhelming and longstanding public support for letter carriers and ask anyone who notices anything suspicious or threatening in this regard to alert authorities."
Meanwhile, the United States Post Office has announced that it is cracking down on robberies and mail theft via a new initiative.

USPS announced the Joint Project Safe Delivery initiative on Friday, a program designed to protect employees and improve mail security as incidents of letter carrier robberies rise across the country. The effort will include installing high-security collection boxes, replacing outdated locks with electronic models, preventing change-of-address fraud, and cracking down on counterfeit postage.

"As crime rises, so do the threats against our public servants," USPS Postmaster General and CEO Louis DeJoy said in a statement, issued jointly with the US Postal Inspection Service. "Every Postal employee deserves to work in safety and to be free from targeting by criminals seeking to access the public's mail."
The plan is to target high-risk areas, placing 12,000 high-security mailboxes "making access to their contents more difficult for criminals." 49,000 antiquated arrow locks will be replaced with electronic locks to make box entry more difficult and, subsequently, not worth the time of fraudsters.
A Step in the Right Direction
We applaud the USPS's attention to mail security. Fraudsters seek the easiest, most cost-effective path to a monetary return -- so if and when procuring checks via mail theft becomes too risky or work-intensive, occurrences are bound to go down because risk outweighs reward.
However, their initiative does not directly address the physical assaults on mail carriers. While collection boxes are improved and better secured, mail carriers -- carrying on their person mail, the key to collection boxes, and now the codes to open electronic locks for mailboxes -- are still relatively unprotected. And, as previously reported, the US Postal Police force has seen its ranks drop from 2,700 uniformed officers to about 350.
Banks have an important role in curbing mail carrier and mailbox robberies, as they are the last line of defense between fraudsters and the public. If their efforts produce no reward -- extracting actual money -- then fraudsters will move away from targeting checks and, in turn, ignore mail carriers and mailboxes.
To maximize their role in stopping mail theft, banks need to deploy the latest technologies. That includes AI and machine learning for check fraud detection, technologies that enable banks to pinpoint anomalous behaviors within transactions and identify visual issues on images of checks through image forensics.
When fraudsters begin to see that their efforts and risks net them nothing in return, we'll surely see a corresponding drop in crimes against the post office and postal workers.