2023 Update on Mail Theft & Check Fraud: Government Increasing Pressure
Mail theft is on the rise
Physical assaults on Postal carriers are also rising
State and federal government officials are responding
Over the past year, we have covered the sharp increase in mailcarrier and mailbox robberies in the USA. With news & media across the country reporting the trend, it would be reasonable to believe that the exposure would slow the pace. However, that does not appear to be the case.
On his LinkedIn page, Frank Albergo, National President of the Postal Police Officers Association, pointed out the ongoing threat to US Post Office mail carriers:
I have counted 101 armed robberies of United States Postal Service letter carriers reported in the media since January 1, 2023. I am sure this list only scratches the surface of what has emerged as an open hunting season on postal workers. Every robbery of a USPS letter carrier will lead to hundreds of mail theft, check fraud and identity theft victims. In 2019–the year before the U.S. Postal Inspection Service officially eliminated the postal police carrier protection program—there were only 94 robberies of letter carriers in the entire year.
Government Officials Taking Action to Curb Mail Theft and Check Fraud
More recently, in New York State, Rep. Nicole Malliotakism, a Republican from Staten Island, and Queens Rep. Grace Meng, a Democrat, introduced the USPS Subpoena Authority Act, which seeks to give the U.S. Postal Service the ability to crack down on postal crime.
"Mail theft and check fraud not only violate an individual's privacy and security but also threaten the integrity of our financial and postal systems as a whole," said Malliotakis. "By giving USPS the tools and resources necessary to quickly gather information and prosecute the criminal organizations responsible, we help to protect the financial well-being of our constituents and send a clear message that this type of criminal behavior will no longer be tolerated."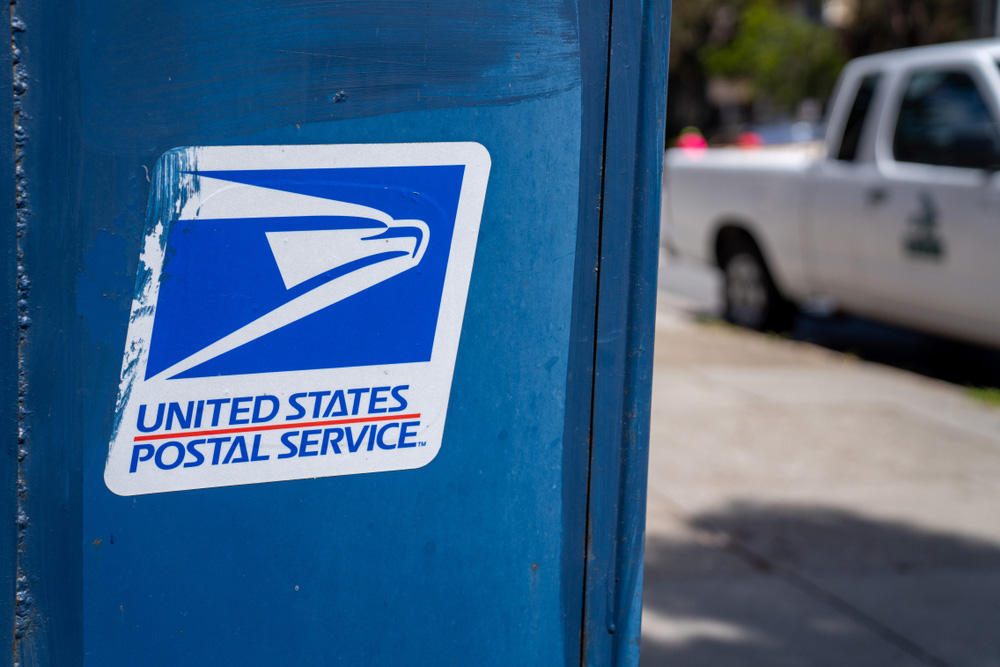 "We need to make sure letter carriers feel safe and are safe out on their routes. It's important for the future of our country," Durbin said.

On Monday, Durbin stood with those representing letter carriers in the area.

He sent letters to the U.S. attorney general and the U.S. post master urging action to protect carriers and emphasizing the penalties of 10-25 years in prison for those committing crimes against letter carriers, who are federal employees.

"The victims here are not just the letter carriers. They are the families who count on the delivery of mail," Durbin said.

The Letter Carriers Union Branch 11 said there have been 80 armed robberies of carriers in Chicago since the beginning of the year.
Banks Role in Deterring Mail Theft: Increase Check Fraud Detection
Even as state and federal officials finally address the postal theft and assault issue, banks, their customers, and local law enforcement are struggling to curb the significant increase in check fraud and mail theft. However, banks CAN and SHOULD play a key role in curbing this trend.
The ultimate goal of mail theft is to steal checks that end up on the dark web. Once these checks are sold, fraudsters use them for either a quick score by washing the checks and altering the amount and payee, or creating counterfeit checks for an even bigger score.
This is where banks can make a real impact. By increasing their check fraud detection capabilities, they are able to stop fraudsters from being successful -- deterring them from duplicating the efforts.
In order to detect alterations and counterfeit checks, banks must deploy AI and machine learning technologies such as image forensic AI. This enables banks to interrogate the images of checks that are deposited, identifying indicators of alterations to a check or issues with the check stock and signatures. By deploying these technologies, banks can not only contribute to the curbing of the mail theft trend, but also provide assurance to their customers when they question whether their checks are safe.