2018 Predictions: Tech-Human Interaction is the Future
Frost & Sullivan's Growth Innovation Leadership (GIL) briefing titled, "Global Healthcare Market Key Predictions for 2018," was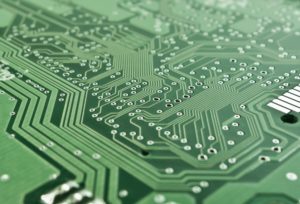 held on December 13, 2017, and their experts predicted another year of big disruptions, transformations, and innovations as the healthcare industry — really, in health care???
As reported at HospiMedica.com:
Human-machine collaboration will bridge the gap between artificial intelligence (AI) and humans in 2018, leaving aside the man versus machine competition. Non-traditional players such as Amazon, Apple, Google, and IBM will start having a tangible impact on the healthcare ecosystem. Competing outside their conventional arena, these organizations are pushing traditional healthcare companies to break their main business model and make healthcare more accessible, affordable, and consumer-centric.
Digital business transformation has long been the hallmark of OrboAccess Healthcare Payments. Taking it to the next level, 2018 is expected to be a tipping point for the mainstream adoption of popular digital health tech/solutions…and so will OrboGraph in RCM.
"Algorithms have outperformed humans in many cases. In 2018, the work of AI will begin to see fruition particularly in the diagnostic imaging market. Therefore, clinicians will start embracing this technology and use it more freely and easily," said Reenita Das, Partner, and Senior Vice President of Transformational Health at Frost & Sullivan.
…Let's ring in 2018!