Mail Carrier Robberies on the Increase: Fueled by Check Fraud?
Fraudsters are stealing checks from postal service mailboxes
We now see assaults on mail carriers to access keys to the public mailboxes
An online "black market" for checks provides ample motivation for these thefts
As if it weren't bad enough that fraudsters have made it a habit to steal from home mailboxes and even postal service mailboxes, there are now reports of mail carriers being physically assaulted in order to steal mail containing checks. Fraudsters, having gained access to online black market sales opportunities, have decided that it's worth the risk to actually steal from persons carrying the mail.
"You don't have to rob a bank anymore," Postal Police Officer's Association President Frank Albergo said. "You just rob your letter carrier, gain access to a blue collection box or a relay box, and boom, you have thousands of dollars."
Unfortunately, mail theft is not limited to mail boxes.
The News4 I-Team found that's not all that's being targeted. There's also been a series of crimes against letter carriers in Montgomery, Prince George's, Alexandria and the District, including a USPS employee shot in October while delivering the mail in Northeast D.C.

The I-Team obtained Postal Inspection Service data and found across the country there have been more than 2,000 assaults or robberies against postal carriers since 2020.
In fact, Albergo told Frank McKenna at Frank on Fraud: "Armed robberies of letter carriers have absolutely exploded. I have been a Postal Police Officer for 22 years, and I have never seen anything like this. It is an open hunting season on letter carriers."
Access to Mail = Access to Stolen Checks
Thieves don't even need to steal bulk mail and sort through it. Albergo points out that an "arrow key" can open multiple blue boxes in a community -- it's the "holy grail" for many criminals.
"These arrow keys give access to collection boxes, apartment panels, relay boxes, cluster boxes," Albergo said. "So instead of getting a few letters, they are actually getting tubs and satchels of mail."

The Evidence-based Cybersecurity Research Group at Georgia State University has been studying the issue and found stolen arrow keys from around the country including the D.C. area being sold on social media for thousands of dollars. The director told the I-Team his group noticed a recent spike in stolen checks from the Maryland area and now the state ranks in the top five when it comes to stolen checks they see for sale online.

"It's a serious problem," said Albergo.

How big a problem is unknown. A 2020 Inspector General report said, "The Postal Service's management controls over arrow keys were ineffective," and, "The number of arrow keys in circulation, lost, stolen, and broken nationwide is not known."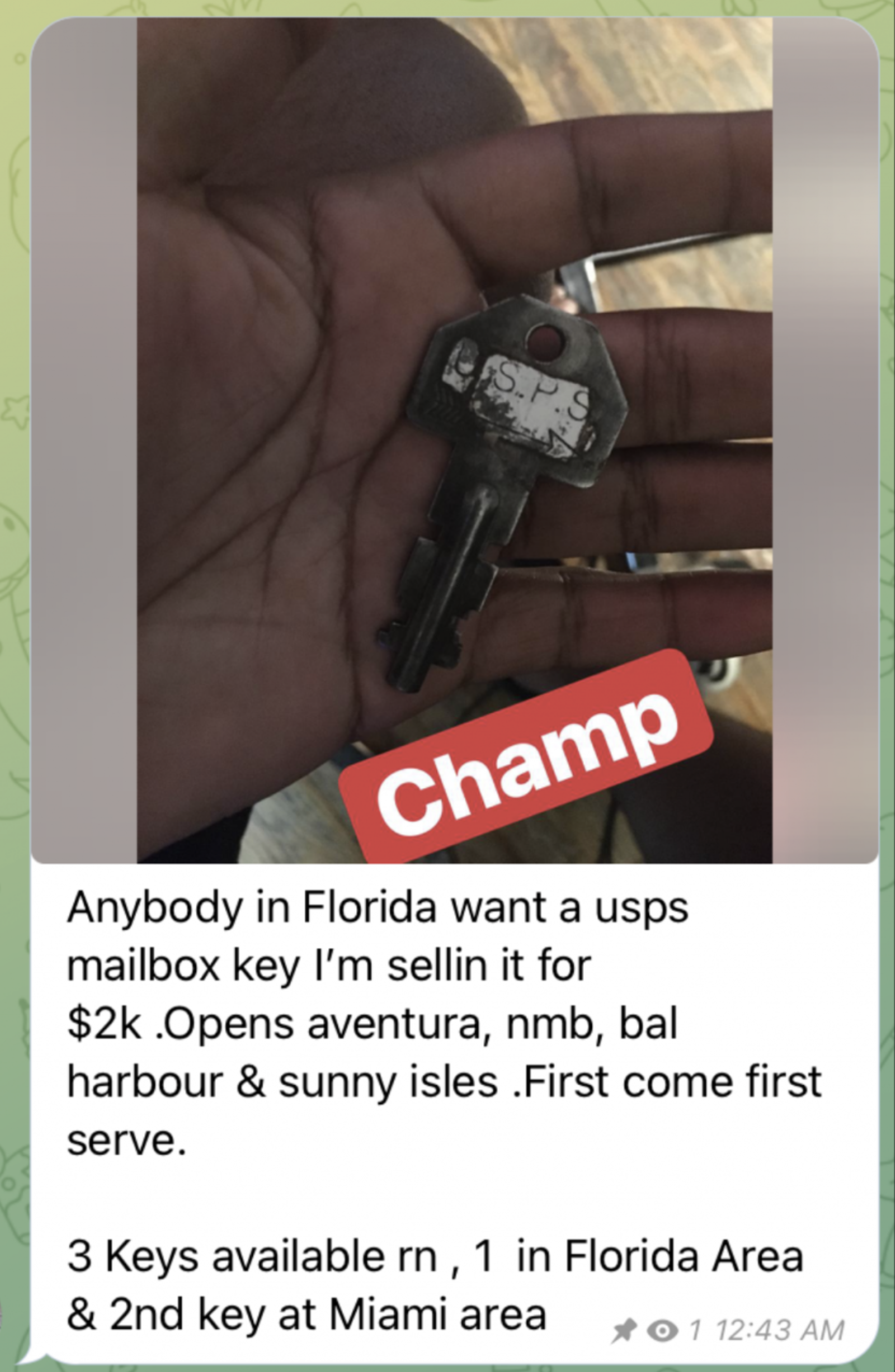 As we've reported earlier, David Maimon, an associate professor of criminal justice and criminology at Georgia State University, finds a thriving black market for checks that provokes these thefts.
Maimon founded and directs the Evidence Based Cybersecurity Research Group, which seeks to improve cybersecurity measures. His team of graduate students have been monitoring 60 online black market channels, like on Whatsapp and ICQ, for the past two years.

They began tracking stolen checks in August, when they observed 1,639 checks up for sale on the black market channels. Monthly numbers have been rising dramatically since, peaking in January at 8,021.

Maimon estimates monthly losses from these thefts could range from $10 million to over $30 million, though he warns the fraud they're tracking is just a snapshot of what is likely a much bigger crime wave.

"Once you make the purchase, usually [sellers] would prefer you to send bitcoin to their bitcoin wallet. You should expect an envelope from UPS — these guys don't trust USPS, I guess — to deliver the mail within two business days," Maimon says.
Where there is a readily accessible market, there are persons willing to break laws to benefit from it.
No Clear Solution...But Banks Can Help
The rise in mail theft -- and in turn, robberies of mail carriers -- can be directly correlated with the results showing criminals are successful in their end goal...stealing money. If criminals were not able to get the funds at the end of the day, then there would be a significant decrease in these types of crimes. This is where banks need to step in.
Banks are the line of defense between the criminals and customers' money. Each time a fraudster is successful in accessing customer's funds, the more likely the fraudsters will continue to perform these criminal activities.
By deploying the latest AI and machine learning technologies leveraging image forensics, the banks capabilities to detect counterfeit, forged, and altered checks before the fraudsters are able to access the funds increases significantly. Combine this with transactional analytics, and banks can help protect customers' funds.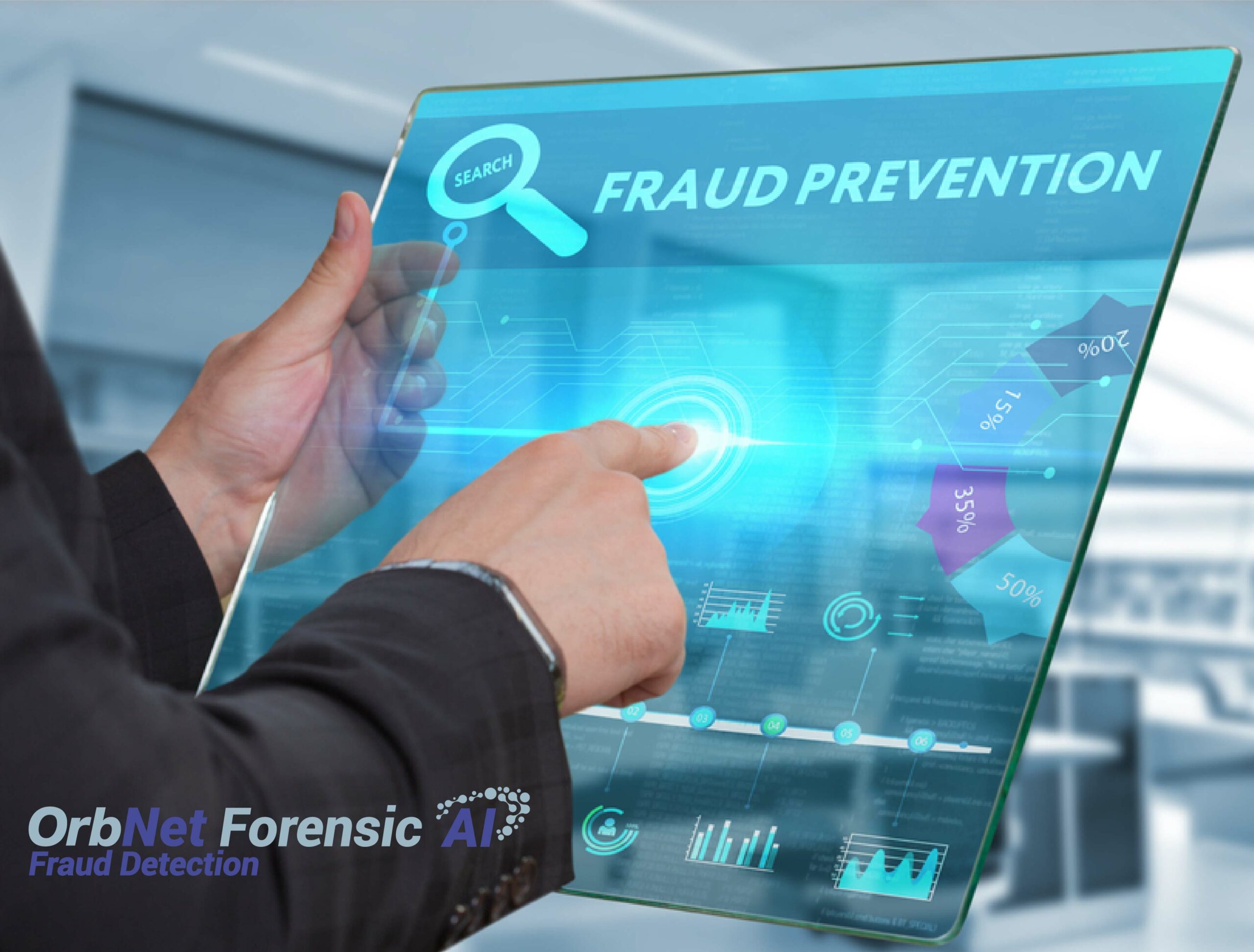 Additionally, encouraging your customers to enroll in an identity protection service or a credit score service to monitor their information online will provide additional security should a fraudster try to open new accounts.