56 Arrested, 88 Charges: One of the Largest Check Fraud Rings in California is Dismantled
Check fraud can be organized and vast in scale
An organized operation was used in Pasadena to stop one such operation
Organized check thefts affect families and individuals
We have on occasion used this space to talk about how check fraud can be a small crime undertaken by individuals who normally would not consider "stealing."
This is not one of those instances.
More than 80 suspects, many from two Los Angeles County street gangs, have been charged for their roles in a years-long scheme that stole nearly $5 million from 750-plus victims in California, Arizona and Nevada who had sent or were to receive mailed checks, officials said on Friday, Oct. 7.

Of the 88 charged, 56 were arrested, with at least some of the others already in jail or prison.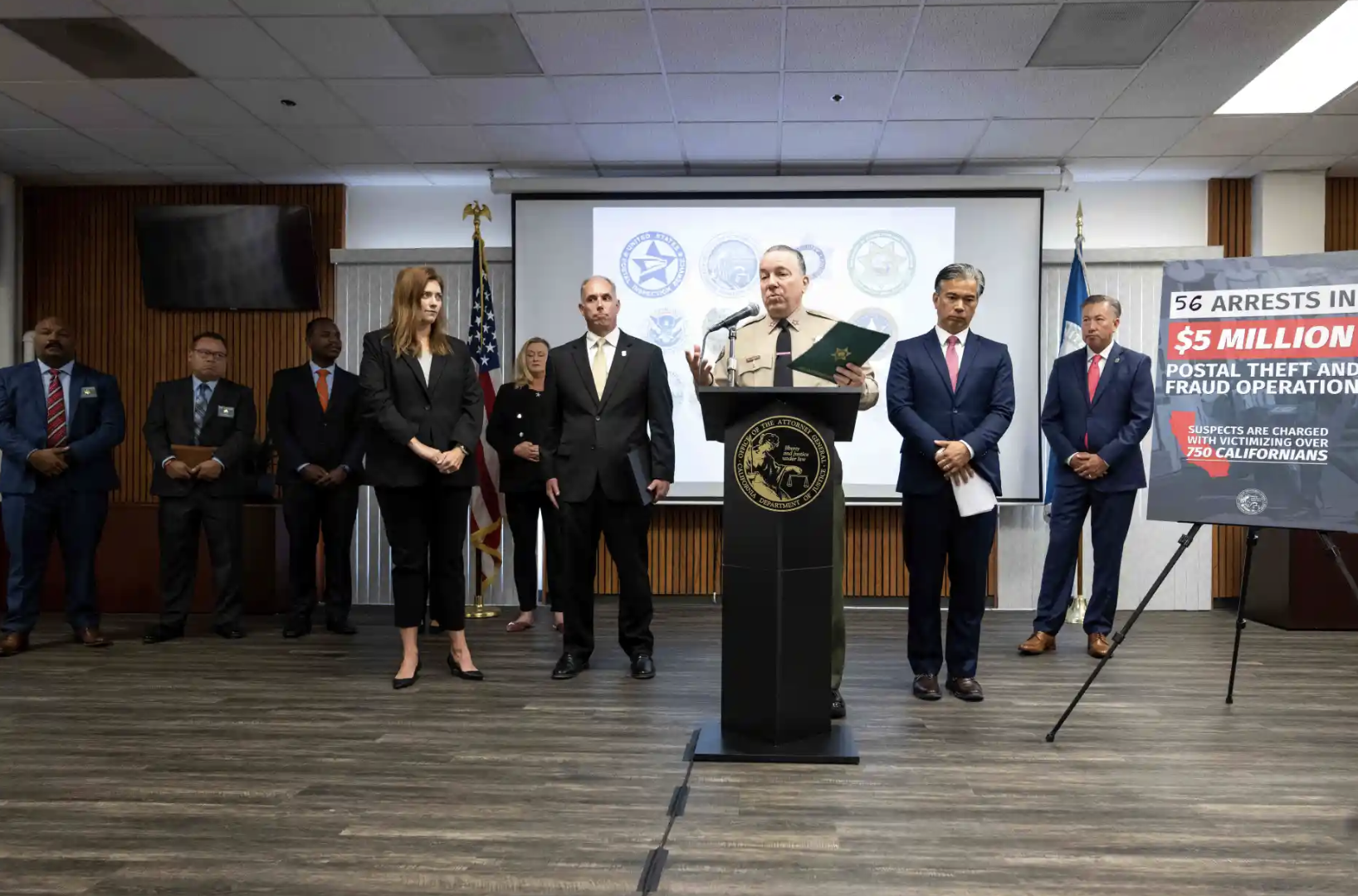 Sheriff Alex Villanueva with Carroll Harris, Inspector in Charge of the Los Angeles Division of the U.S. Postal Inspection Service, and California Atty. Gen. Rob Bonta announce over 80 suspects, many from two LA gangs, charged in $5 million postal mail theft during a press conference in Pasadena on Friday, October 7, 2022. (Photo by Sarah Reingewirtz, Los Angeles Daily News/SCNG)
Officials at the U.S. Postal Inspection Service facility in Pasadena, detailed "Operation Checks in the Mail," explaining that suspects -- beginning in 2018 -- stole everything they could, whether they were paychecks or birthday checks from grandparents. After "washing" off the names of the original recipients and substituting fraudulent names, they would "swiftly withdraw the money before the financial institutions discovered the checks were forged," explained Carroll Harris, inspector in charge of the Los Angeles Division of the U.S. Postal Inspection Service.
Check thefts of this sort are especially harmful to individuals and families, as the checks are heisted from any available mailbox.
"Hundreds of families' … hard-earned money was brazenly stolen by criminals," California Attorney General Rob Bonta said at the press conference. "There needs to be accountability for these crimes, and there will be."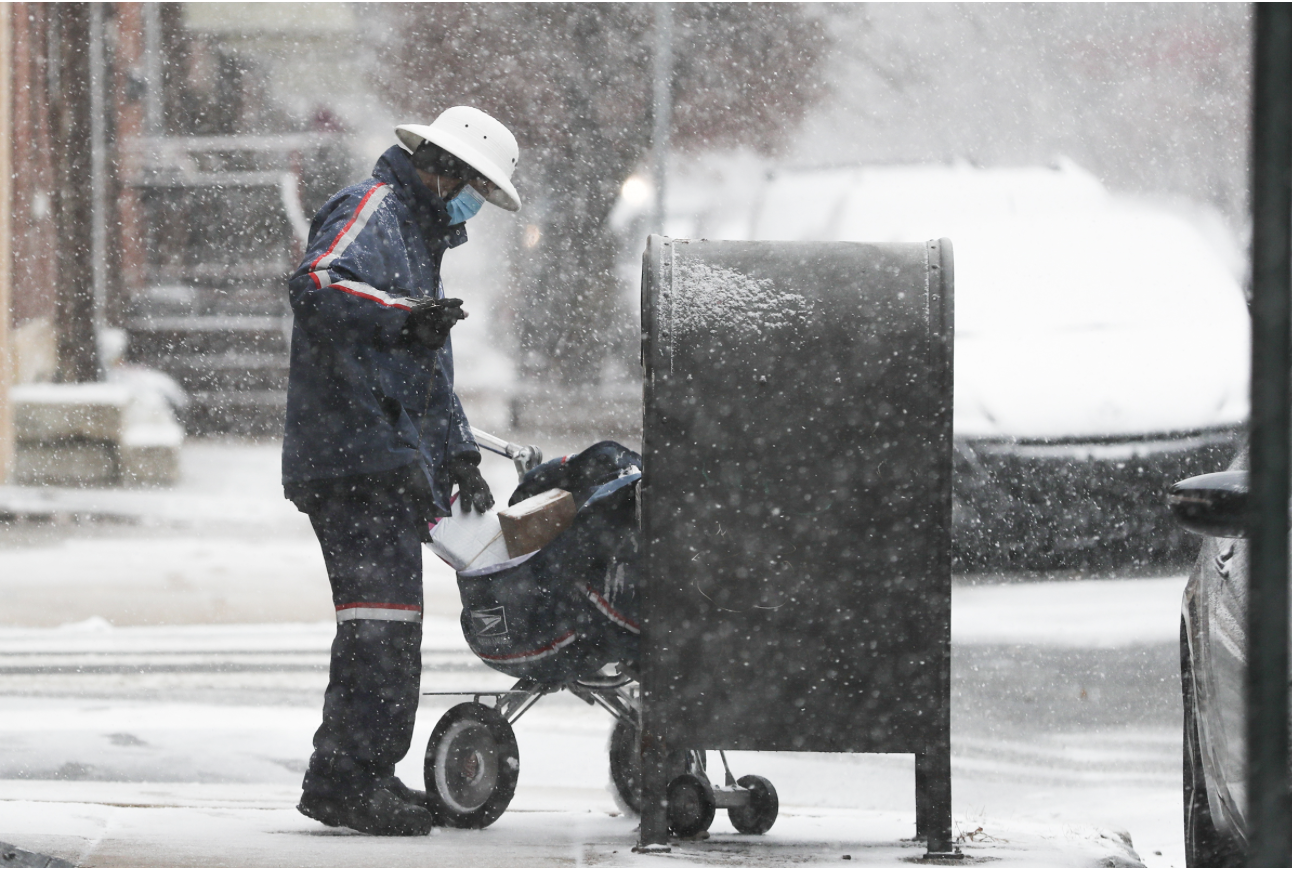 We've noted previously that check fraud operates at multiple levels, from individuals "gaming the system" to attempt to re-use checks written to them, all the way to fairly massive, organized efforts like the one described above, wherein police departments in Los Angeles, Bakersfield, Hermosa Beach, and Long Beach joined forces in the operation -- not to mention the U.S. Marshals Service, Homeland Security, California State Parole Agents, Los Angeles County Probation and the Los Angeles Department of Children and Family Services.
Additionally, payments risk expert David Lott from the Atlanta Fed continues to push banks to leverage different technologies in the fight against fraud.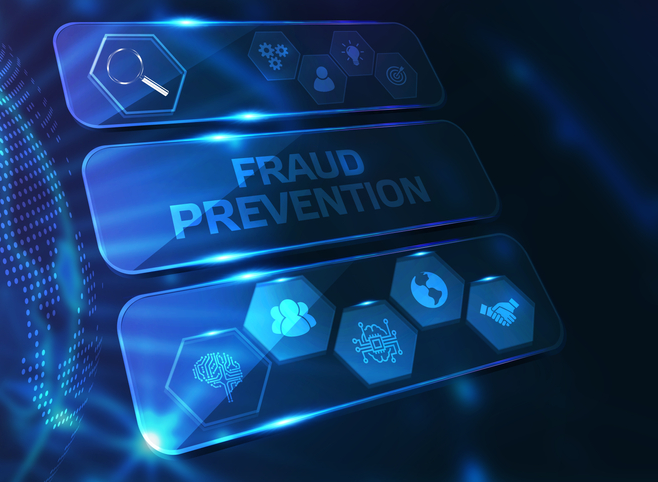 The industry is now seeing small to mid-size financial institutions and merchants targeted. To mitigate check fraud, the best action for both consumers and businesses is to monitor checking accounts closely to spot any unauthorized items posting to the account. For businesses, consider positive-pay software that automatically alerts you of incoming checks with altered amounts or checks that may have been counterfeited. For financial institutions, software that verifies document integrity or detects transaction data anomalies can be useful. For merchants, third-party check verification services as well as strong customer documentation will help minimize losses.
There are various technologies that banks are currently using, but it is a fact that banks need to leverage a transactional-analytics system to monitor the behavior of transactions within accounts with image forensic AI to interrogate the images of checks for counterfeits, forgeries, and alterations. These technologies are the strongest defense for fighting check fraud.