Abrigo Webinar: 77% of Attendees Identify Check Fraud as Major Contributor for Total Bank Account Theft
An exploration of the latest fraud trends
Includes a step-by-step look at the manual marketing of fraud
Yes, it's true - fraudsters advertise their services to scammers
In a new webinar presented by Abrigo, Mara Gibor, VP Of Intelligence Operations; Maria Noriega, Senior Cyber Threat Intelligence Analyst at Q6 Cyber; and Jess Kelley, Senior Cyber Threat Intelligence Analyst at Q6 Cyber, show in great detail:
How to alleviate rising check fraud
Key tools and services used by fraudsters
Resources available to combat fraud
To your knowledge, how large of a percentage is check fraud of total bank account theft?
Fraud Marketing: Out in the Open
One of the most striking things about their information is the pervasiveness of overt marketing by scammers -- not to fool potential victims, but to sell their wares and services to other scammers, including online ads. These services include "cooking" a check, which is a digital recreation, and purchasing a compromised account with which the scammer can cause havoc.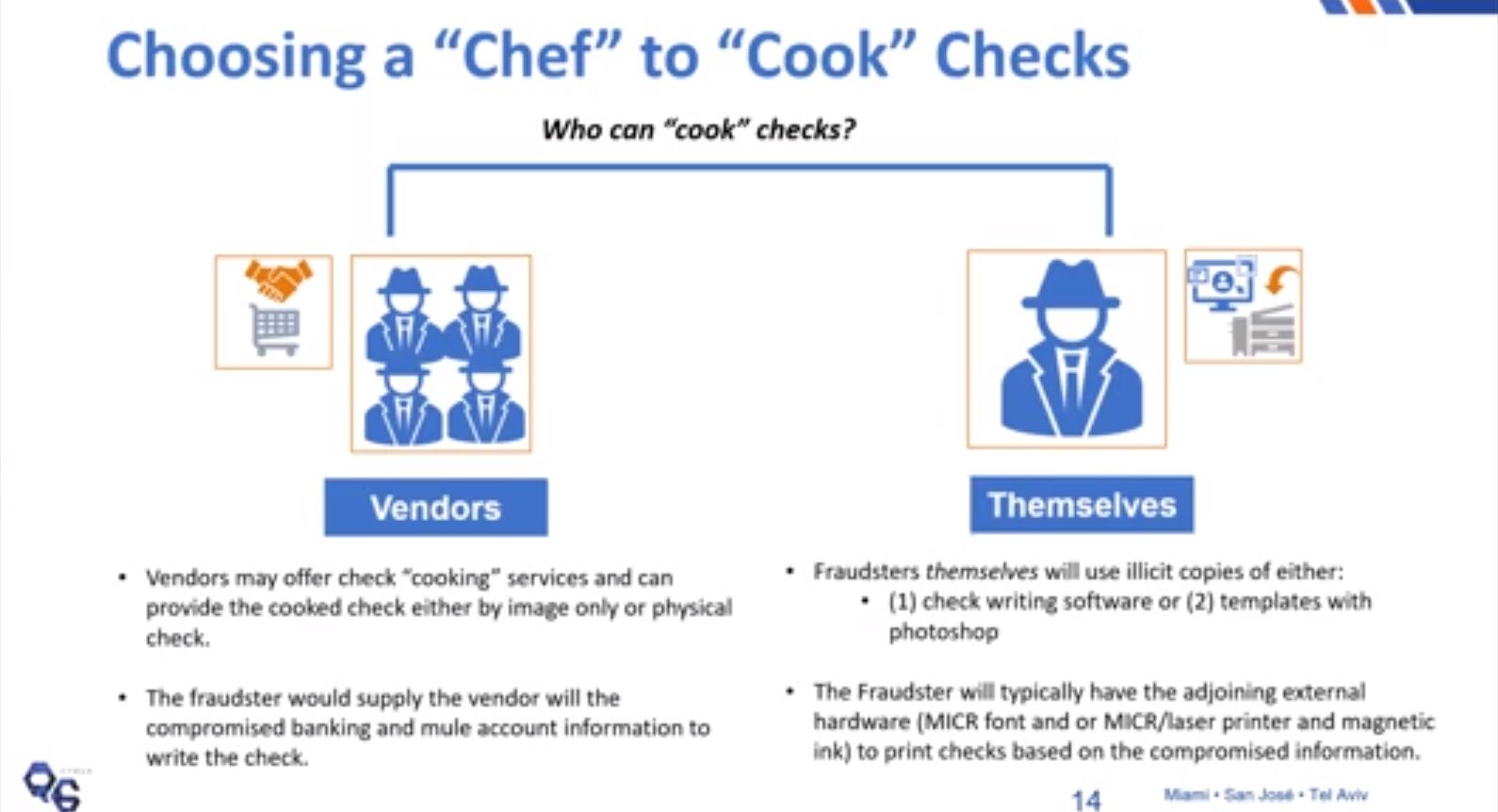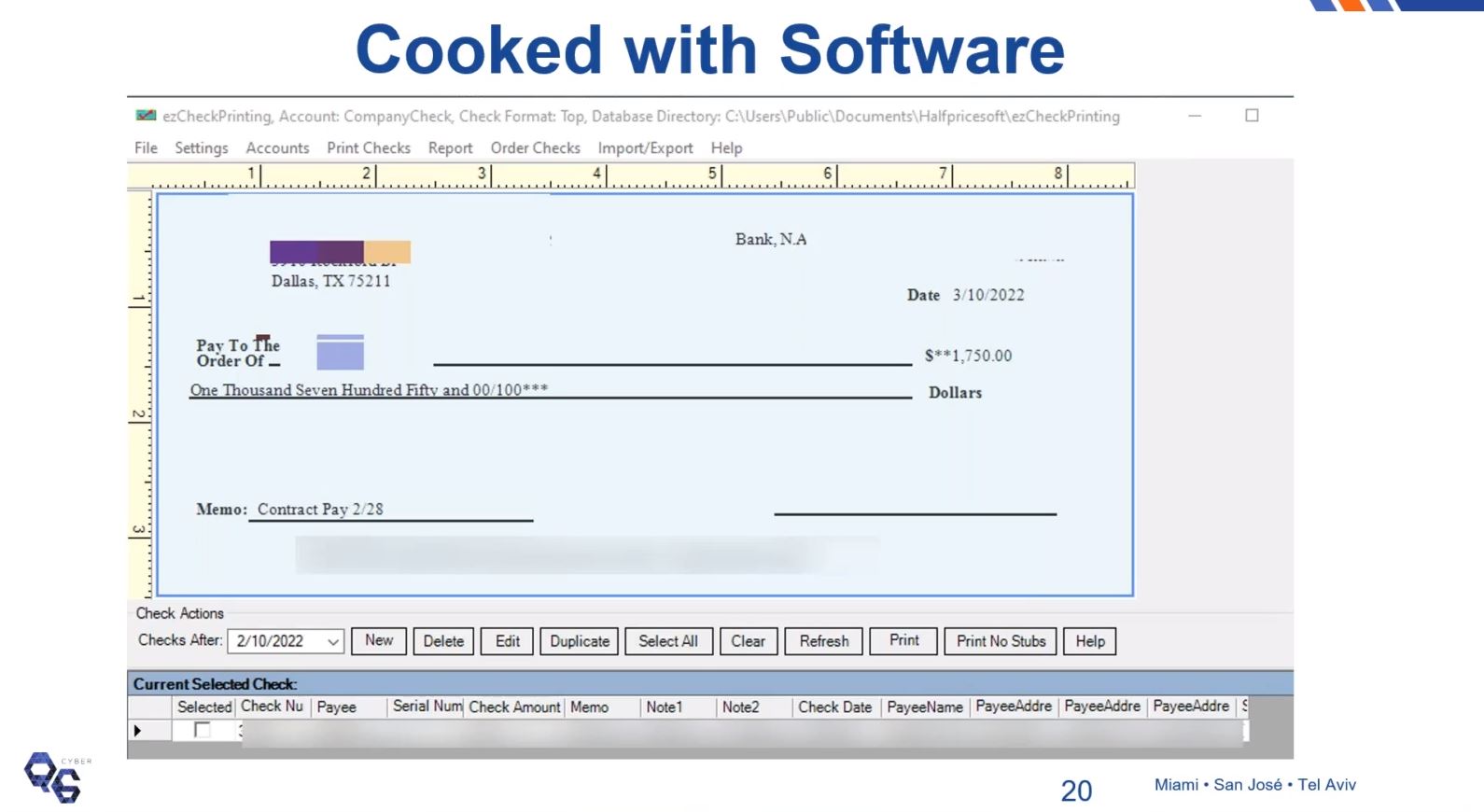 Click the images above to enlarge.
There is nothing subtle about these ads, either, They are very clearly intended to solicit the business of persons looking to use these services to instigate targeted scams.
In the webinar, presenter Maria Noriega details many "old school" and common tactics, such as check washing, and the increase in mailbox robberies that we have covered recently. She also introduces a newer concept, where fraudsters are utilizing software to digitally recreate checks.
Fraudsters are using a popular service -- advertised on the "clear web" (public, indexed web pages) -- called "Verif Tools." It generates fake images of non-existing persons, which is handy when creating fake IDs used to build accounts.
There is even a service selling CPNs (Credit Profile Numbers) -- which are simply stolen social security numbers -- under the guise of helping persons "repair bad credit history" (see "testimonial).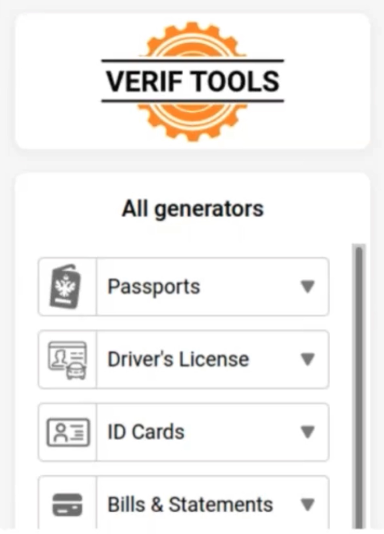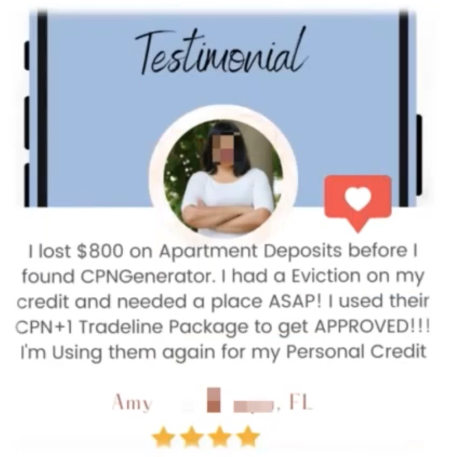 Packages are priced at $99 through $699, depending on how many aspects of the "service" the customer desires.
By using all the tools readily available to them, the fraud can be completed in four quick steps: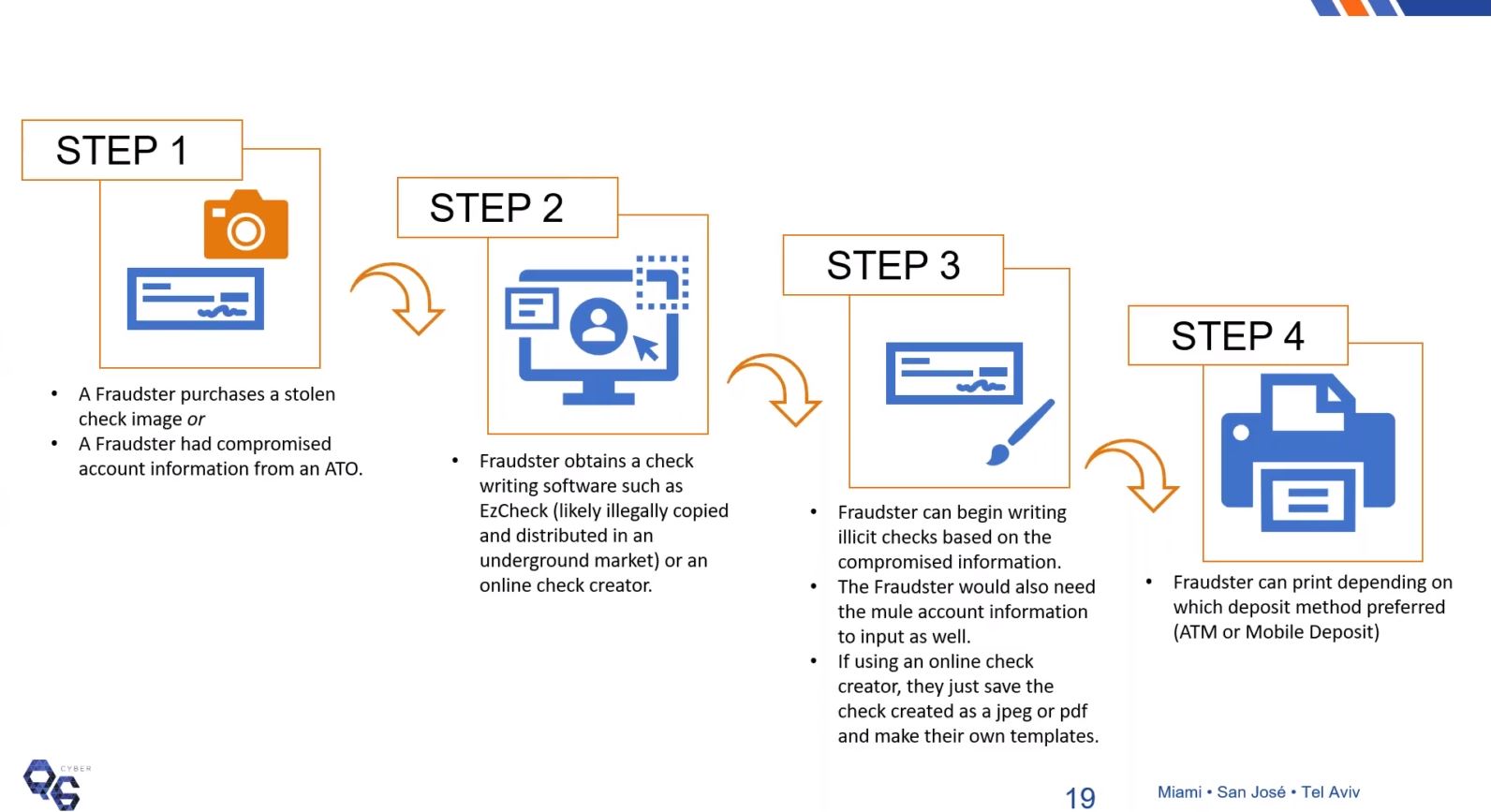 Technology vs. Technology
The chief takeaway from this excellent presentation is that there are vendors ready and willing to provide the tools needed for fraudsters to accomplish their goal -- it's an easily accessible and affordable market -- and they are not too concerned about concealing their activities.
Digitally recreated checks are difficult to identify -- particularly when utilizing transactional-analytics solutions. However, image-forensics AI technology  leveraging AI and machine learning has the capability of spotting these counterfeits -- identifying if any fields are misaligned or fonts are inconsistent with previously cleared items, and lifting data from the check stock to ID inconsistencies or issues, such as check number for serial out-of-range.
In an environment full of out-in-the-open vendors offering overt fraud services, it falls to financial institutions big and small to shield themselves and their customers from what is, unfortunately, a thriving industry.